How do we differentiate ourselves from the other competitors on the playing field so we truly stand out to our clients and prospects? It's a hugely important question these days given all the noise in the marketplace -- and believe it or not, the best answers might just come from a taxi driver.
Scott McKain, founder of Distinction Institute, is an internationally known authority in helping companies create amazing customer experiences. A chance ride in a Jacksonville, Florida cab run by a driver who calls himself "Taxi Terry" impressed McKain so much that he wrote a book about it, 7 Tenets of Taxi Terry, which offers actionable advice that entrepreneurs in any industry can apply to achieve amazing results.
Here are four ways that Scott and Taxi Terry can help you truly "wow" your customers, prospects and internal teams.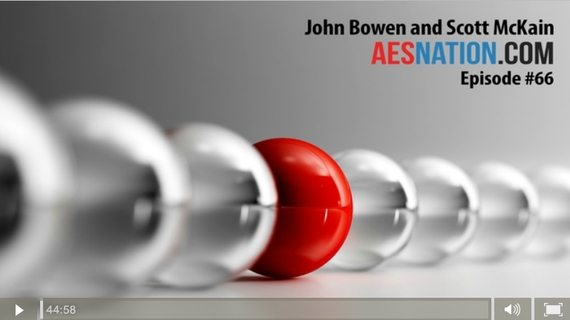 1. Set high expectations. When Terry pulled up to the taxi stand, he jumped out of his cab and shouted to the waiting McKain, "I'm Taxi Terri -- are you ready for the best cab ride of your life?" Silly, sure. But by proactively setting expectations for a great ride, he set the bar for himself and for his passenger. When we set expectations, we create a picture in the customer's mind of what will happen and we create a benchmark for our own performance. As a result, McKain looked forward to a uniquely great experience from a service that is almost universally viewed as a commodity -- and Terry was primed to deliver on his promise.
The takeaway: Sometimes as entrepreneurs we hesitate to set too high of expectations, worrying that we will overpromise and under deliver. But customers always have expectations, so get out in front of the situation by setting those expectations on your terms. Setting expectations also helps you be a better leader of your team. One of the best ways to inspire people around you is to set high expectations.
2. Personalize the customer experience. As entrepreneurs, we often want to scale up so badly that we forget to personalize the client experience. Not so with Taxi Terry, who creates a personalized experience with little to no expense on his part. For example:
He calls passengers by their name -- which he learns by simply looking at their luggage tags. "It was amazing to me that a cab driver in a city I'd never been to looked for my name, and yet there's a bank branch I go into two or three times a week and they still don't know me," says McKain.
He dictates important details he learns about passengers into his phone and jots them down in a customer database. "Terry's got a doctor who is a regular client, and Terry knows to ask about how his daughter is doing at college and how other life events are going," says McKain. "Do you think that doctor is going to let anyone else drive him to the airport, or do you think he's hugely loyal to Terry?"
The takeaway: Personalization is a powerful sales tool because it taps into basic human emotions that we naturally respond to positively. "We don't talk enough about emotion in business, yet we want loyalty. There has to be some emotional connectivity to drive loyalty. Without personalization, how can we expect to generate the kind of emotion that will ensure repeat business?"
3. Make the customer the star of your show. When Taxi Terry arrived at the hotel with McKain, he handed the bags to the bellman and said, "Presenting Mr. McKain!" McKain was wowed. "That's never happened in my life. Right away the bellman felt compelled to call me by my name and announce me to the front desk clerk -- there was a domino effect," he says.
The takeaway: Don't try to make your business or yourself the focal point. By making your customers or clients feel like stars who are at the center of the universe, you create experiences that they want to repeat -- and talk about to everyone they know. Even better, as Terry's example proves, you don't need to make grand, expensive gestures to make people feel like celebrities.
4. Make it easy for customers to come back for more. Clearly, Taxi Terry understands the importance of the lifetime value of customers versus just one-time transactions. So he makes it easy for riders to find him again and again and to refer their friends. For example, he has an online reservation system and a video showing upcoming visitors to Jacksonville where to go in the airport to find his taxi. Again, these strategies cost him virtually nothing (the video was shot on his iPhone by his wife).
The takeaway: Think about how much of your sales efforts are focused on acquiring new customers versus making it extremely easy for existing and past customers to buy more from you. Is the balance right? We've all got to be out there getting new business, of course, but growth happens with a mix of acquisition and retention. How well are you helping customers visit you again? "It's just amazing to me how difficult many organizations make it for me to come back and spend my money. It should be easier the next time," notes McKain.
Ultimately, you're most likely not in the taxicab or car service industry. But no matter what you do or who you serve, you can take valuable lessons about differentiation from Taxi Terry's approach to creating a world-class client experience. Ask yourself if you are doing all you can to create and execute on high expectations, personalize the experience you deliver, make customers feel like they're the most important people in the world to you, and make it easy and enticing for them to do repeat business with you.