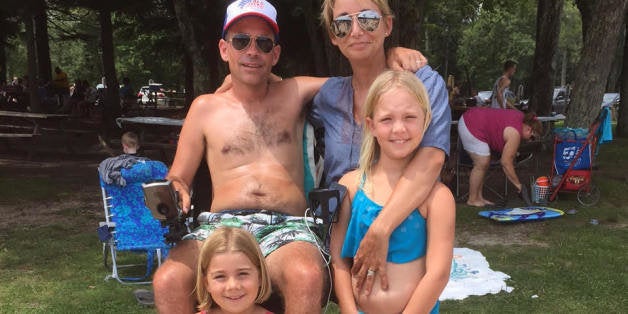 A few years ago, if you'd asked what was on my bucket list, I might have told you I'd like to sail solo to Europe, wakeboard in the Salton Sea or travel the world in a gold-plated helicopter wearing white mink. If you asked me now, I'd have a different list... except the part about the white mink. My bucket list isn't just a list anymore. It's my life. Unless doctors and researchers deliver a cure ASAP, it looks like my time is running out. Fast. I've got ALS.
Two years ago, at age 35, I was running my own company, traveling the world and exhausting and delighting my family -- two beautiful daughters and my smart, hot wife. And now, I can only move a few fingers, can't take a step unassisted, and spend my days in a wheelchair with my wife and kids feeding me like a six-month old baby -- or a king, depending on how you look at it. In just a few weeks, it'll get a tiny bit worse. I won't even taste food anymore. It'll come to me through a feeding tube. I don't mean to depress anyone, I've experienced great joy along with my suffering. But, I do mean to paint a picture of how fast life can change, just when things are getting really good.
So, you might wonder, what would a man who is staring at death in the prime of his life put on the top of his bucket list? The answer is incredibly simple and potentially very cheesy -- fill my life with love. Since love is nearly impossible to define, let me go ahead and explain three, easy-to-follow ways I've filled my life with love.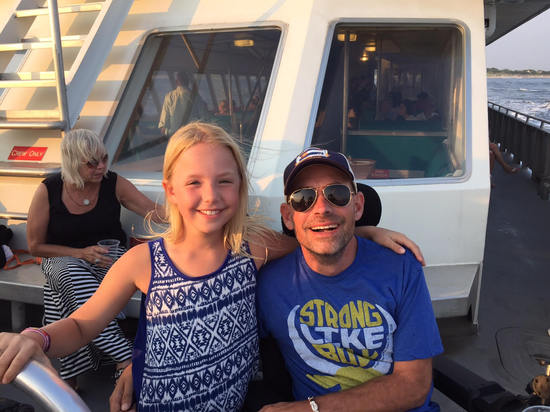 1. Accepting myself. The most decent of humans can't help but want to improve. If you're anything like I used to be, you've probably fallen short of your own goals and expectations. You've probably got more successful friends, more attractive siblings. When you're facing death, you learn to be pretty forgiving without any effort. There's nothing like a terminal illness to make you wish you could enjoy the most wonderful and disappointing experiences again, that you could revel in pain and guilt, love and joy. That you could feel it all again -- this crazy, messy life. I love it all. I love me. Even in my most stupid moments, of which there are many.
2. Giving good love. We've all got tons of people we love. Kind of. We've got a crazy neighbor. An annoying, old friend. A too-talkative aunt. And often, when we are around these people, we forget to love them. We get mentally caught up in the adjectives and our love gets filtered. When you stop filtering love, it gets warmer, brighter. And the people around you, they get warmer and brighter too.
3. Looking all around. Since being diagnosed with ALS, my view of the world sometimes feels like that of a stoned, college student. I see beauty and love all around me, from my daughters' crying, to my wife's smile, to the long, hot Texas summer. I experience each moment in slow motion, noting every detail, creating space for it to linger in my memory. Just today, a dragon fly landed on my arm and since I can no longer easily shoo it away, I watched it sit on my arm and stare its big eyes back at mine. What a beautifully strange creature.
Sure, I've got a list of things I want to do. But it feels funny to call this my bucket list. I want to watch my girls get married, rush to the hospital in the middle of the night when my grandkids are born, drink the bottle of wine we've been saving for our 20th wedding anniversary, and take care of my wife until old age. I am betting on a cure to make it through this list, which most people would otherwise refer to as living.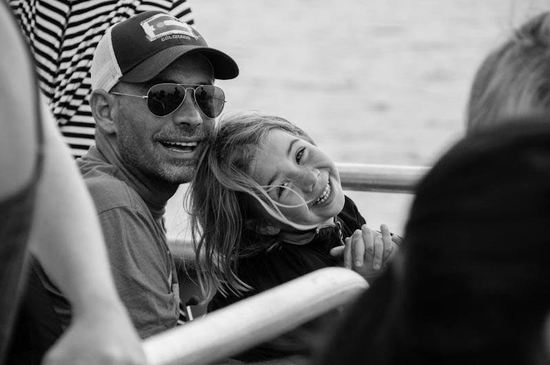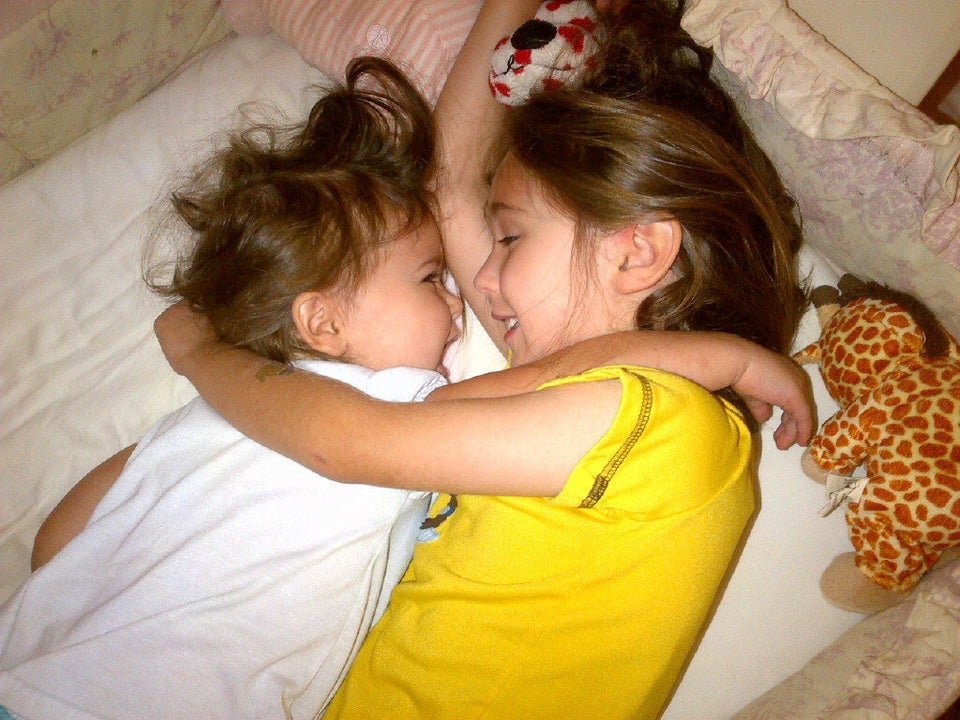 Love In One Photo
Related