The one thing that is never far from one's mind in Dubai is shopping. Now, I'm personally all about the great films, the wondrous interviews and the interesting talks at the Dubai International Film Festival, but underneath this cultural activist beats the very mundane heart of just a girl. And when I heard about the VIP Lounge, run by Katherine and her beautiful helpers at Lumin, I had to go. I knew it would be like a trip to Santaland, and guess what... I wasn't disappointed!
So typically a VIP Lounge during a film festival, be it Cannes, Venice or DIFF, is a place where mere mortals aren't welcomed. It's reserved for the celebrities and their producers, an oasis where they can get pampered, fed, rehydrated and then released with about ten to fifteen bags in tow. The bags can contain anything from make-up to watches, to outfits to wear on the red carpet and jewelry loaned for a photo shoot. If you run into someone with a flushed, happy glow and overwhelmed by bags, you know you've just experienced the power of a gift lounge in the flesh.
The VIP Lounge at DIFF is no different. Except that this being Dubai, Tiffany & Co. are the official jewelry lenders, and I was nearly blinded when I first walked in. This year, the Tiffany & Co. Christmas windows are absolutely breathtaking and their collection manages to surpass them. Walking on a red carpet with their gems, I dare any woman to look ordinary. These are extraordinary jewels, they have always been. It's why they wrote books and made movies about Tiffany & Co. They are an inspiration.
Walking in, I was immediately drawn to the cute men at the Lounge. One was the bar master for Haig Club, a new "Single Grain Scotch Whisky" which, in its dashing blue bottle reminiscent of a perfume bottle, aims to attract women and vodka drinkers. That said, my male colleagues all managed to snatch a bottle at various events where Haig Club was featured, around the festival. And the Haig Club Ginger Smoke Stack is a fragrant cocktail that I would really get addicted to. In a good way of course.
To the left of the Haig Club cutie, I found one of the loveliest children's lines I've seen in a long time. Cute Editions is aptly named, and features t-shirts with babies dressed in Arabic-inspired outfits. The baby T of "baby Lawrence of Arabia" is simply phenomenal and the cute "1954" little black dress for girls is a great way to bring a classic down to small sizes.
For all our handbag needs there is Saudi-designed, by Princess Reema Bandar Al Saud, Italian made leather company Baraboux which immediately caught my eye. I'm a huge handbag and shoe person and the colors and textures of the company's signature clutches for Fall/Winter 2014, born out of a collaboration with style icon Caroline Issa, are simply and elegantly delicious. Plus I'm partial to anything that creates a bridge of understanding between cultures and the Italian-Saudi connection is a no-brainer for me.
Sunglasses are left up to Rivoli Group, a luxury retail experience that anyone familiar with a UAE mall has been privy to. I love their accessories and their choice of four brands to feature in the VIP Lounge -- Tom Ford, Roberto Cavalli, Mont Blanc, and Swarovski.
For more jewelry there is Balu Joias, who are gifting their trademark Lucky 7 bracelets with a special tribute to the fabulous UAE. Bearing the colors of the Emirati national flag, I'll admit I've been wearing mine proudly since visiting the lounge. And designer Sharon Harris is a joy to meet up in person, truly beauty personified. I look forward to buying more pieces by her, like the mesmerizing finger-long snake ring studded with Swarovski crystals.
Watches belong to Jean Paul Gaultier and Escada, with a lovely model showing off the great brand styles. German brand Escada is present at some of the most prestigious gift lounges of the Oscars and the Emmy's and its products end up being seen on some super glamorous red carpets. While French couturier Gaultier is of course the favorite of pop icons like Madonna, Beyoncé Knowles, Naomi Campbell and Rihanna.
Social network Keek and Ethical Muse have paired up for the VIP Lounge at this year's DIFF to offer a jute bag with a hand of Fatima design that I quickly snatched up. Of course, Keek is the up-and-coming place to be online for videos and I'm figuring out a way to include it in my day-to-day social communications which are growing as we speak. I think we've all become addicted to social media and what's better than to see our friends posting their video updates and being themselves on a daily basis?!
For the scent-addicted in all of us -- I'm partial to anyone who smells delicious -- Initio, a French perfume brand, presents their Absolutes and Magnetics which blend pheromones with a bit of magic and mystery. The make-up side of the lounge belongs to Make Up For Ever which are official sponsors of DIFF and spared no expense in their giveaway, a mini-trunk of everything you may have ever dreamed of owning by this beloved make up company.
Finally, as humans we love our surroundings and a great home, filled with beautiful things is what I always imagine as my ultimate goal in life. I've always felt a bit displaced, grew up with parents who were self-proclaimed gypsies and being around beautiful home furnishings makes me happy. One of my favorite shops in Dubai is O'de Rose, which has a mini-location inside the Galleries Lafayette in Dubai Mall. With their pillows inspired by Oum Kalthoum, their funky temporary tattoos with Arabic calligraphy, as well as personal accessories like bags and necklaces, they've conquered me wholeheartedly.
And then, when all is said and done, shopping is a pretty exhausting sport. So nothing is better than discovering that at the end of the journey, there is a beauty lounge awaiting, on the terrace of this lavish suite filled with wonder, run by the ladies at Bedashing, which have some great locations in Abu Dhabi -- another favorite destination of mine.
The generosity of the VIP Lounge was so overwhelming that I could not take an Abra home, afraid it would sink from the weight of all the goodies collected. I took a buggy instead. Ah, yes, bless those first world girl, heavenly film festival problems!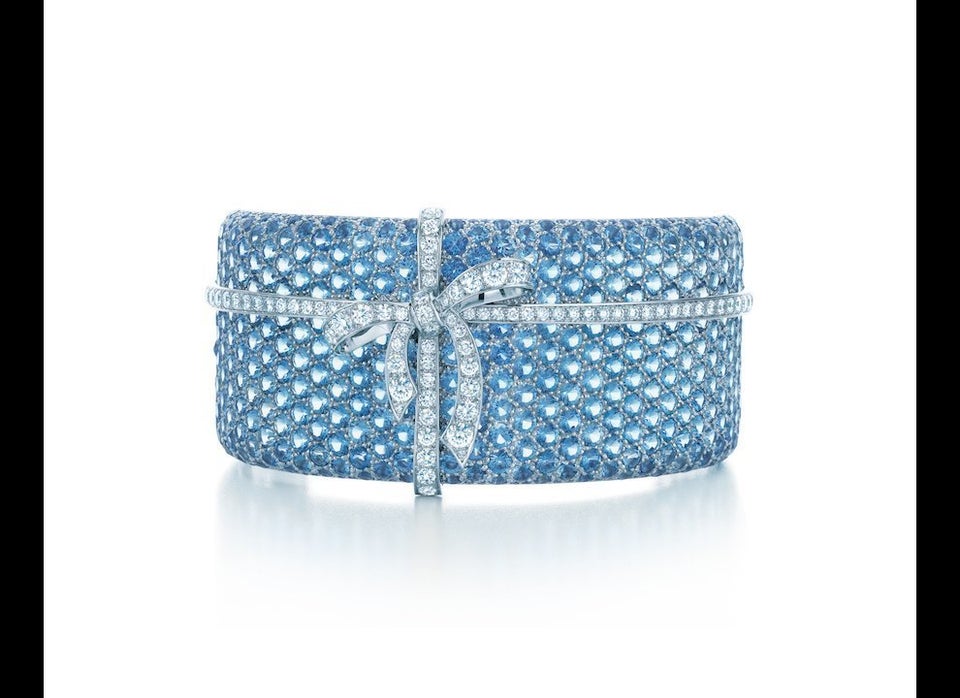 VIP Lounge at the Dubai International Film Festival
Most images courtesy of Lumin, used with permission.