So I am finally back in Dallas after spending some time in the Dominican Republic, Florida, and home sweet home... New York City (Queens, stand up). I don't officially have to report to the Mavs but wanted to get back to Dallas early, get some work in, meet some of the new guys, get up with my guy CP (Chandler Parsons) and start the grind. I am really looking forward to this season... I think we are going to surprise a lot of people.
Anyway, I have been given this great opportunity to be a blogger for the Huffington Post so I wanted to let the people -- my fans, basketball fans, and HuffPost readers -- know that I am officially working on completing a film about my life. I am, obviously, a basketball player and there are a lot of biopics out there about basketball players, but the story really is about perseverance and commitment. At the age of 10, I was diagnosed with Alopecia which is an autoimmune skin condition resulting in hair loss. I don't have hair anywhere. It was tough growing up... kids can be mean. So I took to basketball. Basketball was my therapy. Basketball is what me feel good, made me feel normal. And through hard work I got to the NBA.
So when I got the opportunity and platform of being a professional athlete, I launched a program called "Charlie's Angels" with the National Alopecia Areata Foundation (NAAF) where I meet with kids and adults who have Alopecia. I have been doing this program for over 10 years. I am officially a spokesperson for NAAF (see NAAf.org). I try to inspire the people I meet with to continue to commit to their dreams but more than anything I try to listen. I try to be there for them... I try to let them know we are family. That we are in this together. I always say, "make sure you have Alopecia, Alopecia does not have you." And hopefully through those moments they feel connected and inspired.
On Tuesday, September 15th, with the help of one of my partners, Hennessy, we showed a sneak peek with the announcement that we are raising money to finish the film. The sneak peek was a success -- so much love and gratitude to the folks at Hennessy (you know who you are), Tivity Social, and everyone that came out to support the event and the film.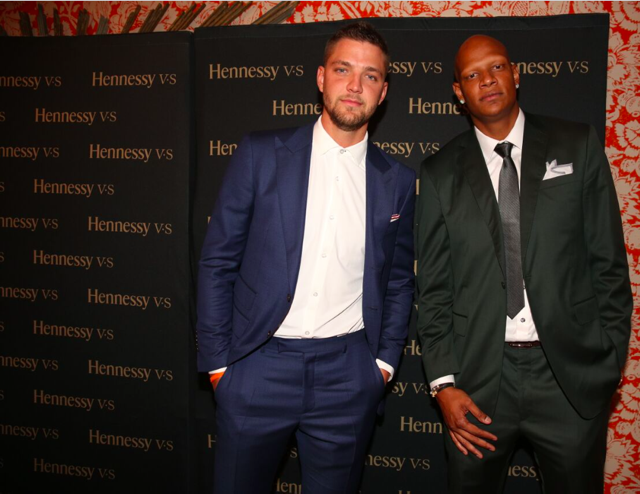 Me and Chandler Parsons hanging out at the event.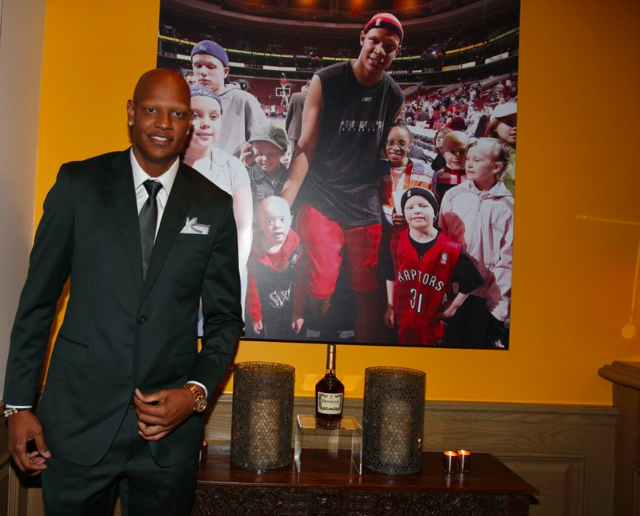 Doing it all for "Charlie's Angels".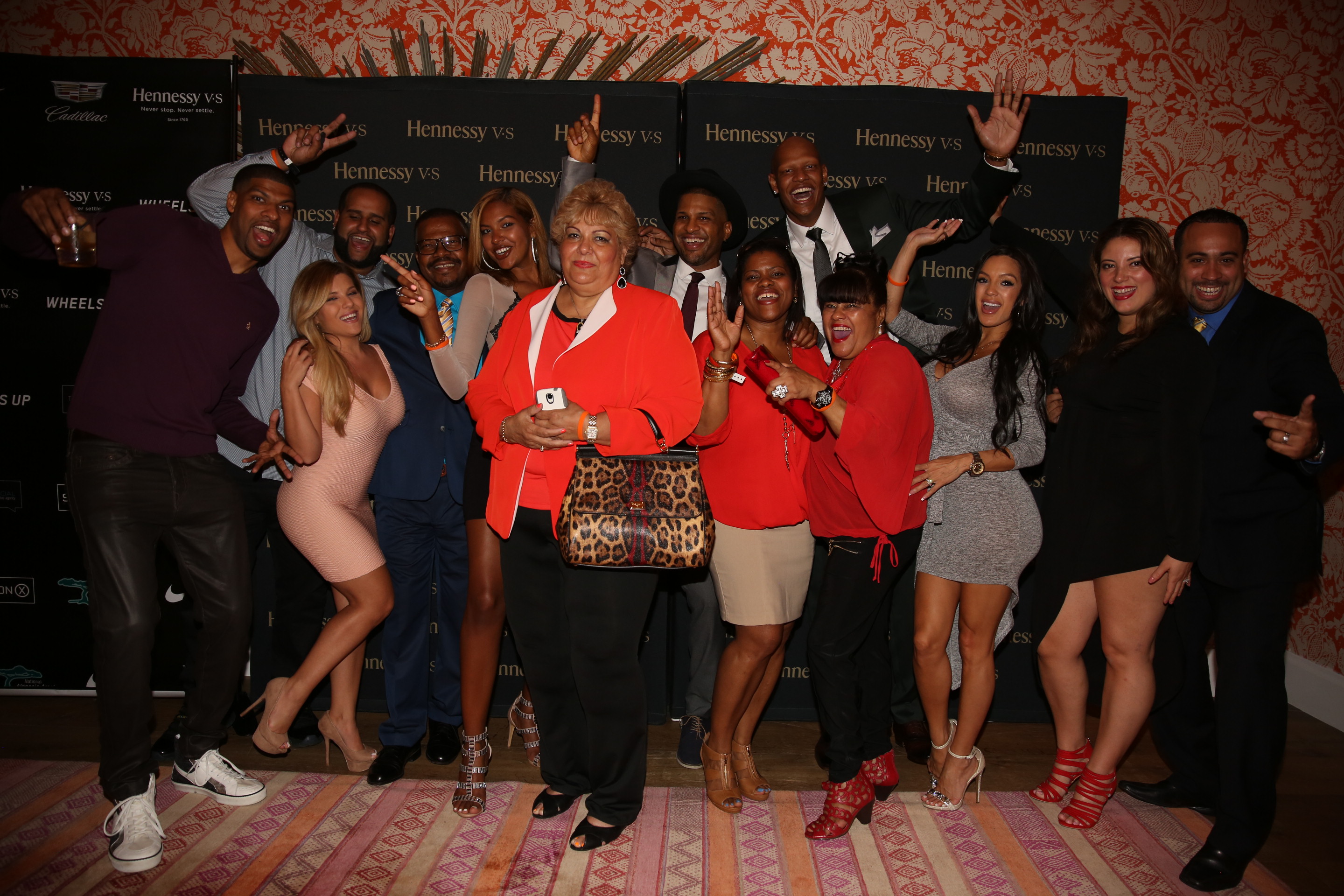 Tons of support from friends and family.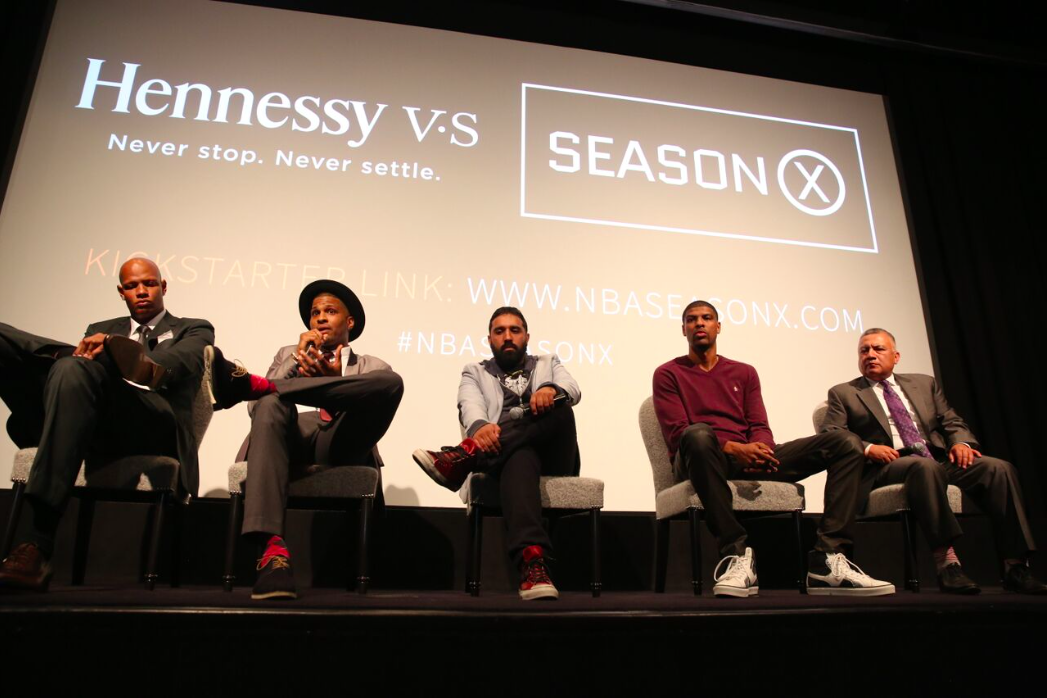 Taking questions after the screening of NBA SEASON X.
The "angels" from my program are the true "lead actors" of this film. Not enough attention is given to Alopecia and I have this opportunity to shed some light on the situation. The film will go live during NBA All-Star weekend in Toronto (ironically where my professional career started). So check out NBA SeasonX, Charlievillanueva.com, and my personal blog -- where I will be posting some inspirational videos about the process of making this film -- for more information.
Calling all HuffPost superfans!
Sign up for membership to become a founding member and help shape HuffPost's next chapter