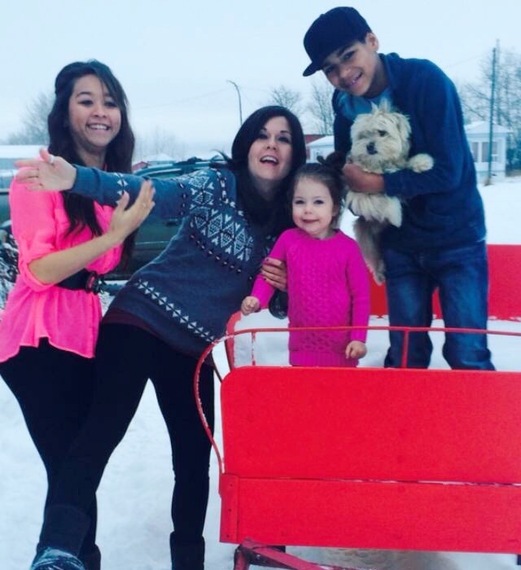 My sophomore year of college, myself and five of my dorm mates stood with arms wrapped around each other in the parking lot and grinning towards a camera. Despite the dreary skies outside, we were full of cheer.
It was Thanksgiving break and we were about to pile into two cars and caravan a 10 hour drive down to Mississippi to spend the holiday at our friend Rachel's house. With seven kids in her family, it was already a full house and we were about to add to the bursting seams... And we couldn't wait.
We drove the long, winding roads through Arkansas and Tennessee in excitement before we finally arrived in Jackson, Mississippi. We were in the heart of Southern country; the land of sweet tea and hospitality. And I had no idea what that meant until I met Rachel's mom.
Arriving well past midnight, I expected the house to be dark and still. I assumed we would sneak inside quietly and try to not disturb the slumbering house. Instead we pulled up to a house that was lit up on the inside. The light streamed through the kitchen window and onto the dark driveway with a warm glow.
Tired and hungry, we tumbled out of the cars and the front door opened with her parents standing with smiles and warm hugs to all of us; even those of us they hadn't met yet.
"Come in girls! Get warm. I have some pumpkin chocolate chip muffins for you all!" Rachel's mother said as we set down our bags in the cozy kitchen.
We sat around the table despite the late hour and recalled tales of our journey with giggles and happy expressions. Her mom sat with us and would interject with a laugh or an "Oh my goodness girls!"
This house, that I had never been to before, already felt like home. The graciousness her mother exuded was a tangible warmth; you just felt like you belonged.
The next morning we woke up to bowls of eggs, cheese grits and bacon. Her mother was joyful as she helped fill our plates. "Now, let's talk. I would love to hear your story," she said to me with bright eyes.
The whole weekend continued this way. I felt safe, cared about, and loved.
What this Southern Mama taught me about hospitality is to make sure your guests know you care about them. It isn't about impressing them with your house decor or cooking, but rather you are welcoming them into your house to show them you care. To show them the warmth of love. And to let them know, that when they come into your house, they are home.
Calling all HuffPost superfans!
Sign up for membership to become a founding member and help shape HuffPost's next chapter