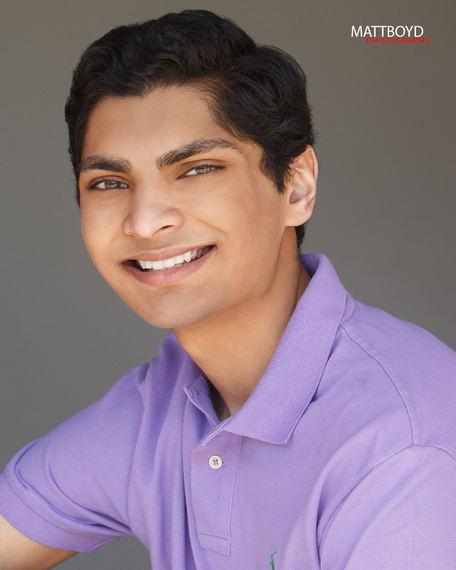 Deep Patel. If you don't know that name, you soon will.
His achievements are, quite frankly, astounding for someone of so young an age. Deep Patel is the author of A Paperboy's Fable: The 11 Principles of Success, recently released on June 7. While most of his peers were focused on how to earn funds on a day-to-day basis, Patel at the age of sixteen was penning his debut novel and planning out the best way to structure a text that inspires many to look beyond the bottom line.
A Paperboy's Fable is a tale of entrepreneurial business success that uses an elegant and relatable situation that many have previously held as their first paying job: the paper route. The novel is an inspirational powerhouse; it's elegantly written, the learnings are direct and it is an enjoyable read.
It is our generation's answer for The Richest Man in Babylon and, in my opinion, is set to go down as an exemplary work in the genre of success. Furthermore, A Paperboy's Fable improves on the classic tome written by the much lauded George Samuel Clason because it even includes exclusive interviews with many influential entrepreneurs, CEOs and business school professors.
The series of interviews feature examples of the eleven principles in action, which is a remarkable and practical approach. By including a wide range of interviews with people who have experienced success in their relative occupation, Patel makes the read very relatable; every reader can find an inspirational person who is similar to him or herself.
The book's style and voice is fresh, relevant and relatable for anyone with a dream or a goal in the business realm. And unlike books that pigeon hole themselves into one corner of the market, A Paperboy's Fable is a tale that resonates with readers of all ages. It is a true inspiration for the world of business, where opportunities exist if you only seek them out and have the wisdom to maximize the opportunities before you. The text also speaks very clearly to millennials, as the book's young protagonist illustrates how they can discover different avenues that they may have, otherwise, overlooked in the past.
The business fable evokes a youthful feeling. It focuses on something simple and yet difficult at the same time: how to make your own money and how to get started on the track of success in life. As I read the book, I recalled my own youth and the dreamy days in which I had ideas but never acted upon them. I wish this book had been available to me at that time. After reading it at 32 years old, consider me inspired.
There are also lessons to be gleaned from this text that extend beyond the eleven principles. A Paperboy's Fable taught me that age is neither a definer nor a limitation. Age does not prevent someone from achieving anything. The only things that do are your approach, your action and your consistency.
Through the successful publication of his piece, Patel has in fact laid out the steps he has in fact used to become a published writer himself.
Young or old, it is never too late to aim for success. And that is a lesson we can all learn.
Calling all HuffPost superfans!
Sign up for membership to become a founding member and help shape HuffPost's next chapter