"The Japanese government's lack of response regarding helping animals and people after March 11th has been is a disgrace," says Elizabeth Oliver, founder of Animal Rescue Kansai (ARK).
Days after the disaster, Fukushima's animals were starving. Rescue groups rushed to Tohoku to care for abandoned pets. Their work grew more difficult as the government enforced an exclusion zone, and shelters became grossly overcrowded.
What happened to Japan's animals after the 9.0-magnitude earthquake? We look back at a year of survival, and the ongoing efforts to rebuild.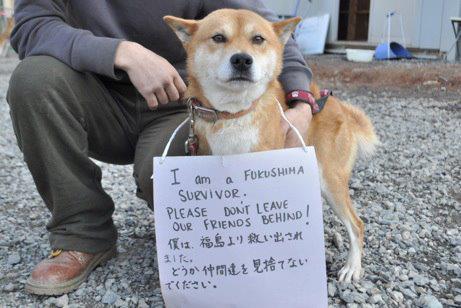 (Photo courtesy of JEARS)
Immediately after the disaster, residents in the hardest-hit areas had to relocate. Since evacuation centers didn't allow animals, most left their pets behind. The evacuees thought they would only be gone a few days. It turned out they were not allowed to return at all.
Three local no-kill shelters formed an alliance and took action. Tim Exley, media and animal rescue volunteer of Japan Earthquake Animal Rescue and Support (JEARS) says, "We gathered what we could and with borrowed transportation headed almost 1,000 km (621 miles) to the north to help out."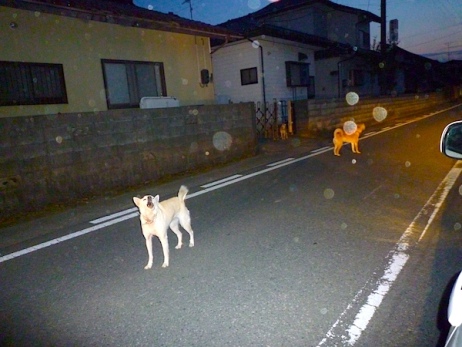 (Photo courtesy of JEARS)
Rescuers were horrified by the condition of the animals. Skeletal dogs roamed ghost towns. Elizabeth Oliver of ARK says, "Around the 20-km [exclusion] zone, we found many pets had died from starvation, tied up or left in cages."
The groups transported as many as possible to shelters. ARK examined and vaccinated all the animals they boarded (over 200 to date) and searched for their owners. JEARS used their popular Facebook page to post updates and raise donations.
Sadly, nothing could be done for cattle and other livestock, too large to be moved or cared for. Most died in their stalls.
When the government enforced a 20-km exclusion zone in April 2011, thousands of animals were locked in. Volunteers could not legally enter to feed and rescue them. Nonetheless, some snuck into the "dead zone," risking arrest and radiation poisoning.
The freezing cold set in. In December 2011, the government let animal rescue groups temporarily enter the zone. However, many dogs and cats remain in the area.
As spring approaches, a new phase of problems unfolds. The surviving pets are breeding and their offspring are feral, meaning they're impossible to catch or adopt out. "The government still mistrusts private groups rather than embracing them," Exley says, making campaigns in the evacuation zone difficult.
Oliver is most concerned about the terrible conditions in government shelters. "These 'rescued animals' are warehoused in tiny cages, seldom taken out and lying in their own filth. This is likely to lead to stress, illness and death."
ARK and JEARS will continue to take in pets from Tohoku and other parts of Japan. Funds are most urgently needed for shelters, food and veterinary care. Here are six ways you can help.
What are your thoughts on the animal rescue efforts, and the Japanese government's lack of response?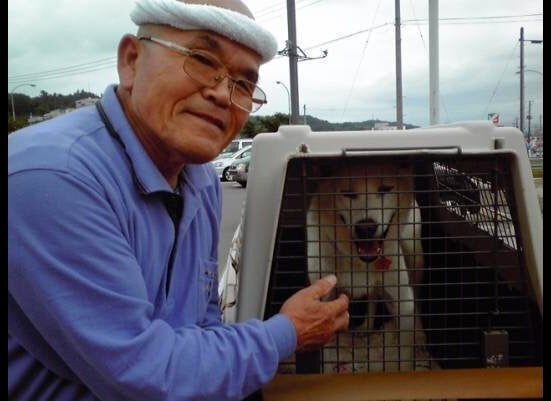 Japan earthquake animal rescue stories
Support HuffPost
The Stakes Have Never Been Higher
Related
Popular in the Community