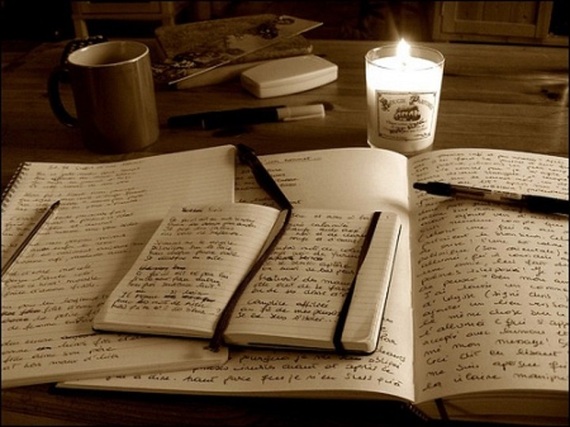 Over the years, I've had the incredibly good fortune of interviewing many of the most widely-read novelists on the planet. I often (but not always) ask certain questions of each author. One of my favorites is: What do you love about the writing life?
Here are excerpted answers from some highly acclaimed writers.
Robert Crais: What I love about the writing life--despite the bad days when I have to force my way through--is when I'm there 'in the moment,' when what's happening on the page is real and true and good; and I'm there with Elvis Cole or with Joe Pike or with Maggie and Scott, and I'm in complete touch with my emotions. That's when things come together and may burst into something I hadn't necessarily planned. There's no better feeling. That's what it's all about. ~Talking about his novel, The Promise

Tess Gerritsen: I love being able to indulge my curiosity. Many of my stories come about because I want to know more about a particular subject. I get a chance, to be somebody else. I've written about the NASA space program; I spent two years pretending I was an astronaut. I wrote a book about Egyptology and got to explore archaeology. Writing Playing with Fire, I got to explore World War II Italy. ~ Talking about her novel, Playing with Fire.
Simon Toyne: I love that I can work from home and take my kids to school every day. One of the things that made me try writing novels was I could take time off to be with the kids. That's the practical side of what I love about the writing life. And of course, it's creatively very rewarding. I love researching all sorts of weird stuff. I always say, 'God help me if the FBI came across my Internet search history.' ~ Talking about his novel, The Searcher
Tami Hoag: Aside from the fact that I can go to work dressed like a vagrant, the thing I love most is hearing back from readers when a book has helped them in some way. I recently received a letter from a young man in prison. He said he had never read a book from cover to cover. He had dyslexia. In prison, he had nothing else to do, and picked up one of my books. Now, he's a reader. It's such an incredible feeling to realize you've impacted someone's life like that. It's such a wonderful validation. ~ Talking about her novel, Cold, Cold Heart
Joseph Finder: One of the things I love about the writing life is that it's a creative outlet. I don't really have hobbies. Many writers I know don't have hobbies, either. Writing a book is so creative and takes so much out of you, it can consume you. I also love being my own boss. I don't think I'd have worked well as a company man in a hierarchy. I really appreciate the autonomy that comes with writing. ~ Talking about his novel,The Fixer.
Jayne Ann Krentz: I just love seeing a scene come together on the page. I live from scene to scene. If I actually sat down and thought about the fact that I've got five hundred pages to go, I'd be doomed before I started. Each scene, for me, is a little story unto itself. When I get that scene just right, I feel so good. ~ Talking about her novel, Trust No One.
Harlan Coben: I think the short answer would be 'What don't I love about it?' There's no downside for me. I guess I'd rather not have to do so much travelling; and writing never gets any easier. It always torments you. There's that insecurity, the feeling I'll never be able to do it again. Unlike some other jobs, you can never, for a second, just show up. But really, for me, there's very little downside, and I love what I do. It's been a dream. ~ Talking about his novel, The Stranger
Lisa Gardner: I love that magical moment when it all comes together in a way I couldn't ever have imagined. I always think of writing as a giant leap of faith. There's that 'Ah ha' moment when things just fall into place. Those days are amazing and precious. The art takes over, it all comes together, and I've actually completed a novel despite myself. ~ Talking about her novel, Crash and Burn
Dennis Lehane: I love that I get paid to make stuff up. I'd be doing it for free. I walk around thinking, 'These lunatics actually pay me to do this.' If a planeload of money was dumped on me, I'd continue doing what I do. ~ Talking about his novel, World Gone By
Faye Kellerman: I love the ability to let my mind explore whatever it wants. When you write it down, it has to be informed and make sense. But if you have an imagination, you can go everywhere. I love that--the inception--having a germ of an idea and building upon it. You can do whatever you want with it. Many writers would say you can play God. ~Talking about her novel, Murder 101
Mark Rubinstein's latest novel is The Lovers' Tango
Support HuffPost
The Stakes Have Never Been Higher
Related
Popular in the Community