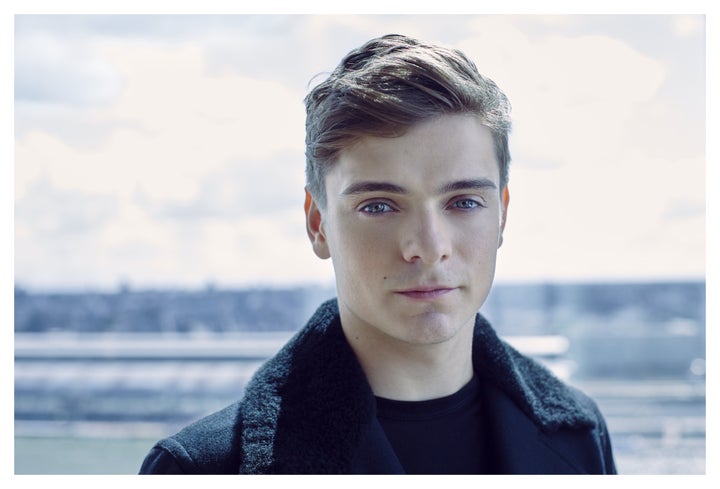 What can you anticipate when meeting one of the world's coolest DJs, let alone someone who's barely 21 years old? World-famous superstar DJ Martin Garrix boasts more than 1,800,000,000 views total on his YouTube channel, made it to the first place of DJ Magazine's 2016 and 2017 list of Top 100 DJs, and won two awards at last year's MTV EMAs.
You could assume that such a huge success would mean a burned-out, exhausted young man behind it all, but luckily, a friend of mine told me otherwise ahead of time: "Prepare yourself, because you'll love him. He's down-to-earth, and very approachable."
We met at one of the interview booths at Web Summit in Lisbon, where we talked about how he manages to inject this crazy energy into the Martin Garrix-machine.
"It started as a hobby, me making music in my bedroom," begins Martin. "I didn't even have the intention to turn it into a business. Then I started releasing my music, people started getting involved, and so I needed a manager, someone who was just helping me, guiding me, pushing me into the right directions and handling all the business stuff for me."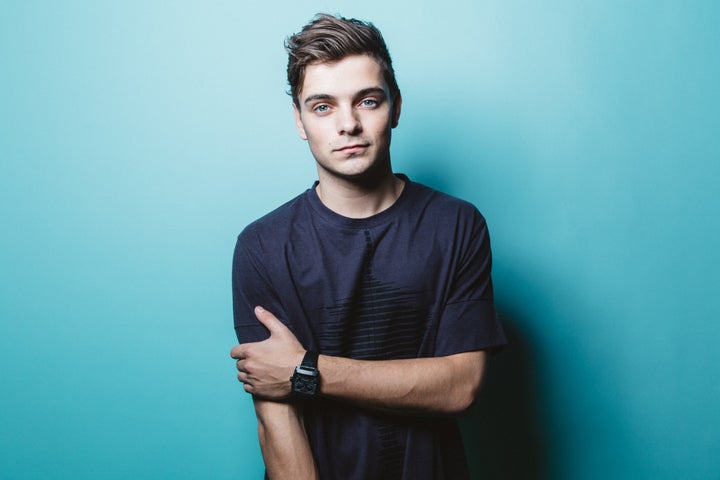 Martin soon realized that building a business entails a lot more than just performing on stage, but he was determined to keep concentrating on his music. "For me, my focus was to surround myself with amazing people, who take away certain tasks and jobs that have to happen in the company, so I can focus on what is best in the music," he says.
Let's stop for a moment, though. At barely 16, when he started performing, how can you decide who the right people will be and who you can trust? "I didn't create the right team in the first month. It took me five years to find the right people and collect them," he says. When he describes how his team surrounding him is like family to him, it's worth noting that it hasn't always been the case. When you enter this industry at such a young age, it isn't unlikely for people to take advantage of you.
As he recounts, "I was very young when I came into this industry. I got screwed on my previous label, but you learn from every experience. I was like, 'Ok, I am not going to sign, I'll start my own label." At 21, this kind of thinking is quite impressive. Naturally, over time, he realized what kind of people and environment he needs to bring out the best in himself, and he won't ever lower this bar that he has set.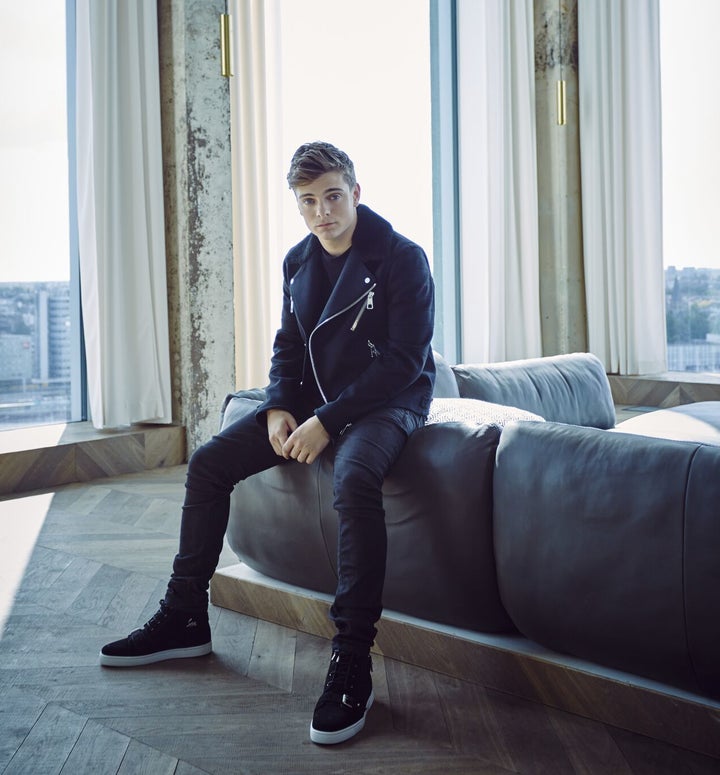 His family plays a big role in his success as well, having supported him from the beginning. "I've had a lot of help from my father--he is super involved in business," says Martin. "He had an auctioning company specializing in stamps, so he knows a lot about running a business. He gives me lots of advice. Now, he works for me 6 days a week." When I ask him what it's like to work with his dad, he adds that his family has believed in him from day one, even when he transferred to another school just so he could concentrate on music.
"My parents are super involved with my schedule and with the tour. I love doing shows; if it was up to me, I'd do 300 shows a year, but my family and team will look at me and say, 'That is too rough.' I have a whole team now, focusing on the booking side, and on all the traveling. I think we have 20 people just on the booking side. The moment I burn out, it's done," adds Martin.
This is the kind of attitude that's hard to come by. Management teams usually try to squeeze the last cent out of the talents who, like Martin, would never want to stop because they love what they do. But here's the catch: Martin picks his team wisely, and it probably also helps that he's got his family and friends beside him.
For Martin, music is life, so it's quite obvious that he would never risk it for anything. "I can't work with someone if I don't connect with that person. What I feel is that the whole team is full of good, fun people, and good energy; they love what they do, and they are super talented," he says.
But in order to maintain the family feeling that's so important to Martin, communication is crucial. "We have a weekly call, it's about an hour to two hours, depending on how much we have to discuss. I tell them how I feel, what I think, and they give me updates on all the things happening, and what they've been working on. I am like, 'This show was amazing, but this could be better.' I feel like we learn from everything we do," explains Martin.
The biggest mistakes usually spring from a lack of communication, so he makes sure they analyze each of their shows. "Every time [I perform], we film the whole show, and afterwards with the team we sit and make notes, such as, 'Wait, this is wrong—'The light should be green, it's purple there,' or 'the visual was off time,' and so on," Martin says. He's a perfectionist, and this is exactly why what he does works. This level of commitment, communication, good teamwork, and honesty is what makes this machine go around.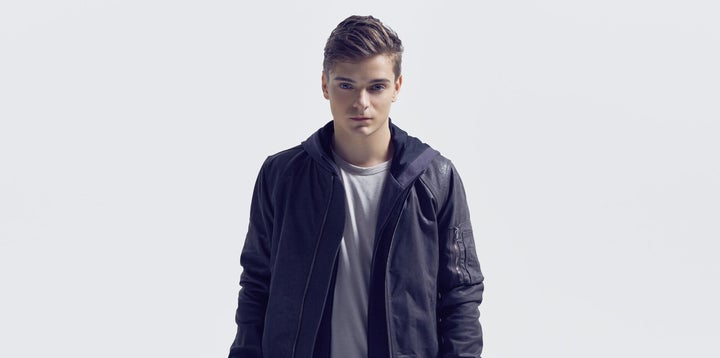 And what happens when Martin Garrix decides to take a rest?
Well, that's quite rare. "The moment I went on holiday last year, after two days, I was bored. For me, making music is a way of relaxing. It's crazy, but I can't do just nothing," he adds, laughing.
And what is it that we can learn from him? That our roots are important, and if you can maintain a balance between your career and private life and you can pick the right team, you can live a harmonious life under all circumstances.
"The loneliest I've ever been on tour was when I started, because I hadn't had the budget to bring people with me," recounts Martin. "I FaceTimed a lot. My favorite thing on tour is still my phone, because I can connect with home. But now, luckily, I don't remember the last time I felt lonely, because I bring my childhood friends and family with me. They make this journey a little bit more normal."
With this size of a success behind him, it benefits him to keep his life as normal as possible. He's doing an impeccable job, though, and many entrepreneurs on the road could learn from him because, at the end of the day, it doesn't matter how successful you are if there's no one to share it with.
Nora Oravecz is a self-made social media personality, best-selling author, and speaker on a mission to help the next generation of influencers and entrepreneurs by exploring and sharing the stories of some of the world's most successful people. Learn more: noraoravecz.co
Related
Popular in the Community