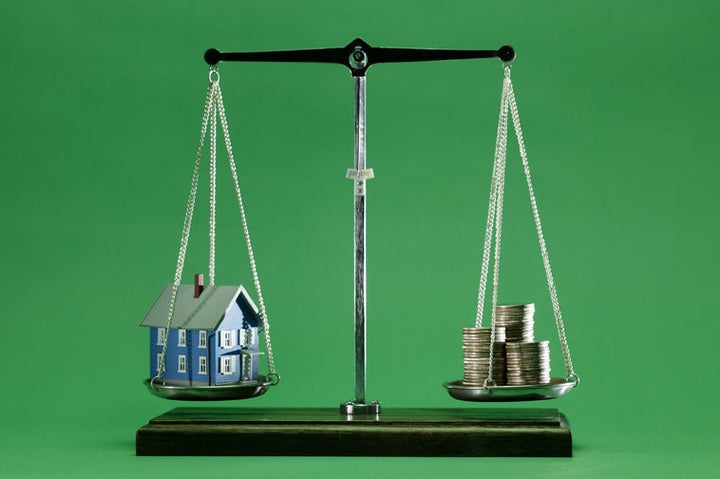 Have you asked yourself that question? I hear it from people all the time. First, it was baby boomers eager to shift from success to significance at midlife. But, more and more, it's coming from young people just starting their careers. It's a question that has never seemed more important. "Tell me, what will you do with your one wild and precious life?" is how poet Mary Oliver phrased it.
One man's answer is astonishing.
Bill Drayton is the world's best-kept secret. Have you heard of him or the organization he started nearly thirty years ago, Ashoka? I confess that until recently I hadn't either. Yet Ashoka has helped millions of people around the world.
Bill had been a management consultant and lawyer, and could have carved out a lucrative career. Instead, he realized that he wanted to do something meaningful with his life. An idea began to grow in him - that there had to be a more effective way to solve social and environmental problems. What, he asked himself, if he could find people who had pattern-changing ideas - that is, revolutionary ways of thinking about problems? And what if these people also had the creativity and determination to realize their vision? And what - oh, the dream was getting big now - what if these ideas could be replicated by others? Well, then, change could really happen!
And so, Ashoka was born. To my mind, Ashoka is two organizations in one. It's a recruitment agency of sorts, in that it goes out to find these people. And it's also like a venture capital firm, in that it invests in "fellows" to help their ideas take off.
(If you want to read more than this thumbnail of Bill's story, visit the Ashoka site, and check out How to Change the World, by David Bornstein.)
One example. Ashoka just announced a new group of fellows. Manuela Richter-Werling has developed a preventative program for schools - to help eliminate the harmful taboo placed on mental illness. Her big idea is to shift the focus of students and teachers from psychological "problems" toward something she calls "mental fitness". Her smart, simple approach has already spread to 35 schools across Germany and will, with this news, go global. Read more about Manuela's big idea about prevention.
Ashoka now operates in countries around the world - at last count it was 60, including right here in North America. And there are more than 2000 fellows. (Clearly my shocking lack of awareness hasn't slowed them down!) But that's only part of what they're up to. When I first heard about Ashoka, I pictured a bunch of gifted people doing good works on the four corners of our planet - in isolation. But the organization also connects fellows to one another, so that they can exchange ideas, and figure out how to advance social change farther, faster. Let's say that there are 350 fellows around the world working on different aspects of global warming. Put them in touch with one another and, bingo!, bigger, better ideas emerge.
And, best of all, Ashoka is open source. Open sourcing is an essential element of Bill's big, brilliant idea. On the one hand, he's been incredibly selective in choosing a small (if ever-growing) group of people he can help directly. On the other hand, he's throwing the doors open wide so that everyone can be part of this work.
What the fellows are doing is there for all the world to see - and bring back to our organizations and communities. And Ashoka has also created a portal called Changemakers where the fellows and mere mortals like you and me can interact. You'll meet people who are doing good works every day and who can help you bring your big idea to life.
When Bill and I were chatting this summer, I asked him if he forsees a day when we can all bring these pattern-changing ideas into our organizations. That, for instance, when I give a speech about the New Radicals and talk about these ideas, people get really excited but say that their company would never go for it. He replied, "Oh, they're absolutely starting to. Corporate presidents know that the choice now is to go the way of Detroit or Silicon Valley. And that those who don't head in the right direction won't be able to recruit and retain the Changemakers who are essential to their future." If you think he's wearing rose-coloured glasses, check out an Ashoka-Exxon initiative to help women in developing countries that proves his point.
Bill didn't want this column to be about him. He's a typical New Radical that way - self effacing, and eager to shine the spotlight on the work that's being done, rather than himself. But I felt that I had to start the Ashoka story with his. By the way, to get a sense of the man, check out this video.
This fall, I'm going to write about some of the Ashoka fellows and share how they've answered life's ultimate question. In the meantime, you might like to visit the sites and read David's book -- it's a great guide for anyone eager to make a difference in this lifetime.
How have you answered this big question? What do you want to do with the rest of your life? Please share what you're thinking about, or what you're doing, by commenting below. As always, I invite you to email me directly at julia (AT) wearethenewradicals (DOT) (COM).