This was the title of a keynote I delivered at the University of Southampton back in 2014. I asked the students to ask themselves this question. The answer to what seems like a straight forward question is very personal to you and will be heavily influenced by many factors; from your parental conditioning, your personal values, beliefs & how you see yourself in the world.
Today, I want to ask you this question. What are you really capable of?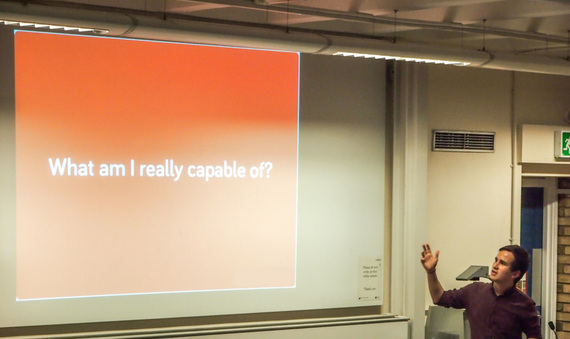 Powerful questioning delivers memorable and often breakthrough moments, it enables us to dive deep within ourselves to question our motives, our pathway & even our beliefs. Since I started my journey into the coaching world it's been truly fascinating to witness the challenges people go through when answering what can initially seem like a simple question.
In the history of the world, there will only ever exist one you. One version of your brain filled with hopes, dreams, ideas, feelings, opinions, passion, energy, love... all of these wonderful human components.
'It's never too late to be who you might have been.' -- George Eliot
Whether it's through your work, in your spare time or through the legacies you leave in this world, you have the power to create change and make your mark -- whatever stage of life you're at.
Our lives are deeply complex, challenging & ever changing. It's easy for us to get lost and for time to float on by without anything to show for our days. Too many of us are living asleep, or living dormant lives where our time is wasted on meaningless tasks.
'If you operate from the purely functional part of your brain, you will live like a monkey. You will have friends and you will be able to perform repetitive tasks, but most of what you do will not be very meaningful in the long term.' -- Daniel Priestley (Entrepreneur Revolution)
We've all become good at delivering excuses, but there can be no excuse for not trying. Prioritise what you love, share your story & make your mark. You owe it to yourself to do something remarkable with your life. Go and find out what you're truly capable of.
If you enjoyed this piece please share, it could spark a change in someones life. Want to get in touch? Find me on Twitter @ThisIsZackYoung.
REAL LIFE. REAL NEWS. REAL VOICES.
Help us tell more of the stories that matter from voices that too often remain unheard.