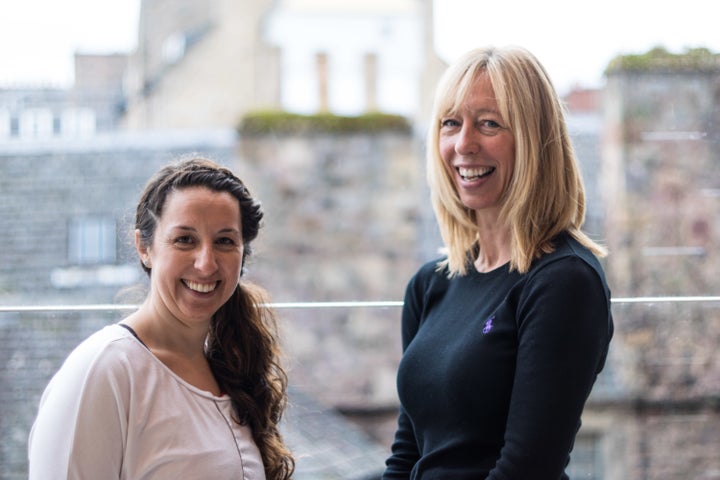 You can't see me or touch me but you know I'm a real thing.
I am one of life's riddle's to solve.
It is: achieving and maintaining positive mental health.
Where I live, the statistic according to the Scottish Association for Mental Health (SAMH) is that every year 1 in 4 of us in Scotland will experience a mental health problem. I'm guessing this probably runs true for other parts of the UK and other countries to.
When I was a corporate career working mum, I employed a local lady for help with cleaning our house. This person became a great friend to me. I also discovered she was plagued with mental health issues. When I transitioned through a phase of intense anxiety from corporate life into following my passion for yoga, she was a rock to me. One day she inexplicably and suddenly passed away age just 37, cause of death unknown. I felt a lot of things which included a sadness that services seemed lacking when it comes to supporting people with complex histories of mental health related problems.
The good news is mental health as a 'thing' is getting a lot more air time and attention, helped by very well-known figures in our society stepping forward and sharing their stories or troubles, such as Prince Harry. It truly can touch anyone.
I strongly believe that yoga is for all minds and bodies and the benefits even a short yoga practice can bring to both areas for someone is so valuable. I met another yoga teacher, Emma Frame based in Glasgow, who shares this passion and this year we took a leap of courage and commitment. We decided to go out and create something to bring awareness to this on a bigger scale.
It became a 2018 Yoga Charity Calendar, raising funds for SAMH and encouraging everyone to be curious about the benefits yoga can bring to the body and the mind. The photos were an important part for us and we chose the quirky and mind challenging, Camera Obscura World of Illusions tourist attraction in Edinburgh. They are not your typical pictures of a yoga pose in serene surroundings with smiling, calm faces. We have utilised amazing illusions into yoga pose pictures to represent how a mental health issue may feel or look like. The pictures also celebrate the variety and diversity of Yoga teachers we have across Scotland. Eleven Yoga teachers with their own stories featuring men and women across different age ranges. We've called it 'Yoga Obscura' and each month has a different picture and a corresponding mental health quote to help inspire us all into better positive thinking. The pictures are real, not airbrushed, the people in them are real and we are celebrating mental health awareness and working towards more positive thinking.
I can't bring back my dear friend who became an extension of our family but I can direct that sadness into making it something more positive to help others.
I am an object of hope and inspiration.
I am the 2018 Yoga Obscura Calendar, helping spread the benefits yoga can bring to all minds and bodies and raise funds for a mental health charity.
Pioneers for Change is a seed-bed for innovative thought. An activator of personal potential. A catalyst for collective energy. A community to drive social change. Pioneers for Change is an initiative of Adessy Associates.
Adessy Associates believes social and business objectives are mutually reinforcing. We equip organisations with sustainability / social responsibility strategy, management and communications. We focus on benefit for people, planet and profit, with bespoke services that harness sustainability, innovation, consciousness and purpose. We are proudly B Corp certified.
Do you have a story of positive change or social impact to share? Email us at info@pioneers-for-change.com to discuss being featured on the blog.
Lindsey is an accomplished Project Manager in Financial Services now following her passion for sharing the benefits yoga can bring. As well as offering Akhanda Hatha, Chair and Curvy yoga classes, workshops and Wellbeing Retreats in Scotland she enjoys writing and has been published in YOGA magazine and OM Yoga. She co-hosts a weekly yoga radio broadcast on Stirling City Radio and co-created YEDTalk podcasts, globally successful podcasts sharing yoga stories and inspiration from around the world. She is also an experienced NLP Practitioner, Reiki Master and Holistic Therapist. Find her online, on Twitter, Facebook & Instagram.
Related
Popular in the Community