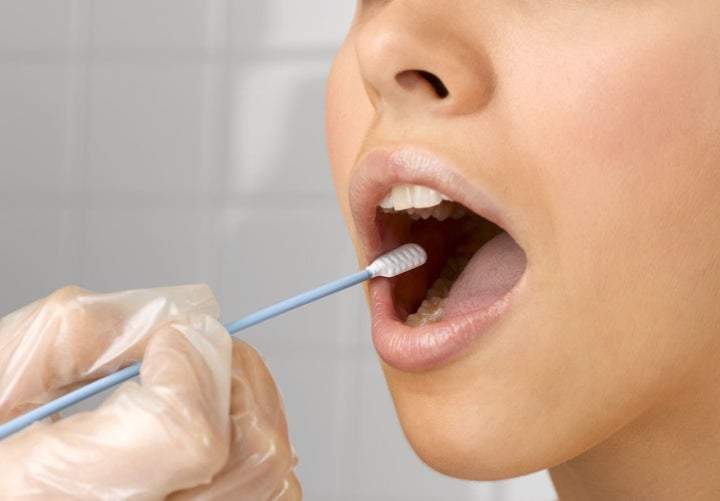 At-home DNA testing options are becoming practically mainstream these days, as we've all seen kits (think 23andMe and FamilyTreeDNA) on TV or online that provide detailed family history and wellness reports based on your genetics. But what you probably didn't know is that the new at-home DNA boom is also reshaping the beauty industry, as new kit options allow you to test the health of your hair and skin, giving you major insight into how soon you'll go gray and how your skin reacts to harmful UVA/UVB rays. Some kits even offer personalized product suggestions based on your results, taking the frustration out of of finding the right skin care products, once and for all.
Although this super-personalized DNA beauty concept is just gaining traction, it's not going to slow down anytime soon. One Google search for skin and hair DNA tests provides tons of kit options — such as SKin iQ, Orig3n, SkinGenie, SKINSHIFT, and Nutrafol — which are available for purchase online.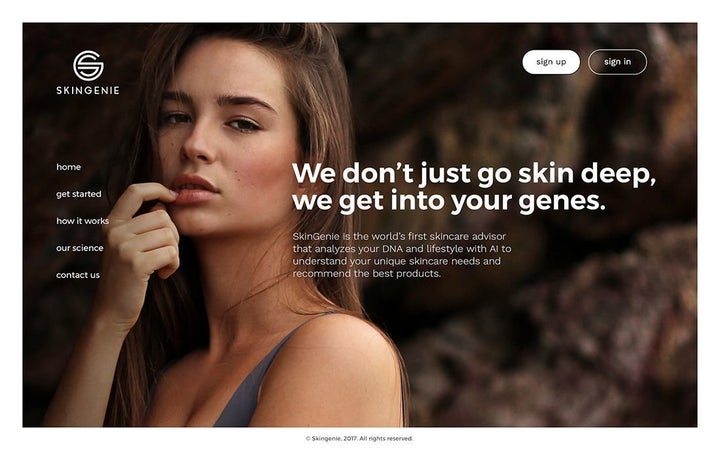 But where, exactly, did this sudden boom come from? For Sindhya Valloppillil, the co-founder and CEO of the SkinGenie DNA platform, DNA testing for beauty began to emerge in the last year; she says some mainstream companies were already including skin portions in their overall reports. However, these portions weren't very detailed, making companies like SkinGenie want to go a step further. Now, companies are working even harder to improve the user experience, and platforms such as SkinGenie provide reports on skin and hair traits, and curate the best products personalized for your skin.
Similarly, Robin Smith, CEO of the bio-tech company Orig3n, says that beauty DNA tests have really emerged through the popularity of the personalized beauty movement that has shaken the industry in the last few years. And like most customizable beauty buys (think customized foundation shades and shampoo products), which allow the consumer to get in on the manufacturing process, Orig3n allows the user to feel like they are part of the scientific learning process, using their own unique DNA.
"We created our Beauty DNA test [Orig3n has skin aging, hair, and skin health & appearance kits] as a result of the push for increased personalization in the industry," Smith tells Yahoo Lifestyle. "Our beauty DNA test helps to explain how your skin and hair look, feel, and react to various conditions."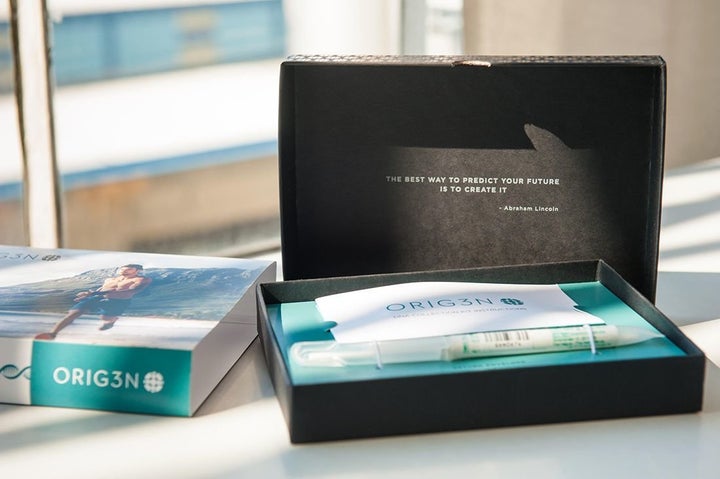 Even bigger brands, such as Nutrafol, are getting in on the DNA testing action. Roland Peralta, the president and co-founder of Nutrafol, says the brand has created a Hair Mineral Analysis test to help customers determine the stressors that affect hair health.
"Nutrafol introduced the Hair Mineral Analysis Test, an ICP-MS [Inductively Coupled Plasma Mass Spectroscopy] test, in August of 2017 to help our customers better understand their individual stressors that impact hair health," Peralta tells Yahoo Lifestyle. "To date, we have guided hundreds of customers towards a personalized hair regimen that includes lifestyle and diet modifications. This allows us to better understand the root causes of why one might experience poor hair health."
Using these kits proves to be a very simple process. Users are usually required to create a profile (and answer some short questions) on a kit company's website. Then, they send a saliva or hair sample to a lab, where their DNA is extracted and processed (this process can take several weeks). Once the results are ready, companies send a detailed report to consumers, which can be viewed on a computer, phone, or smart device.
However, the science behind these DNA tests is the most fascinating aspect, unlike most mainstream DNA kits which simply focus on ancestry. Valloppillil says her SkinGenie platform uses more than two decades of peer-reviewed scientific studies (SkinGenie reports are reviewed and certified by dermatologists) and a proprietary algorithm to explore potential predispositions of more than 30 skin and about 20 hair traits. This kind of technology (the platform also uses AI technology) helps you get a closer look at your skin and hair's unique characteristics.While beauty-focused DNA kits may help you get a better understanding of the science behind your skin, cosmetic chemists — like Mereadesso's Linda Stephenson – aren't exactly convinced about their helpfulness in determining your beauty routine. She says that while the customizable aspect of these kits are definitely appealing, some kits (but certainly not all) actually forget to take account of important lifestyle factors, such as diet and daily levels of sun exposure.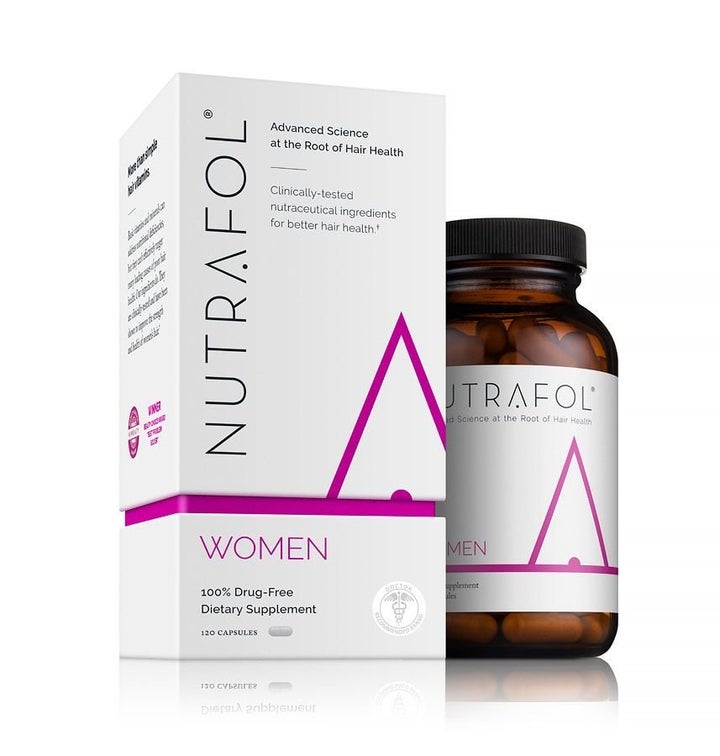 Stephenson also says the ingredients inside the products recommended by such kits may also be confusing, because while some listed ingredients may work, other product formulas may not be compatible for your genetic skin type. Overall, she says, while DNA kits can definitely help you get a better understanding of your skin, they shouldn't be used in lieu of a trained professional.
From a dermatological standpoint, Hadley King says, the future of medicine is very much rooted in understanding our DNA. However, she says DNA testing kits should not be the sole determining factor in selecting skin and hair care products.
"At this stage right now, I think this is mostly a gimmick," King explains to Yahoo Lifestyle. "Some of the products are great because they contain important ingredients like retinol and vitamin C, but we really don't need to check DNA to recommend these ingredients. The future of medicine is definitely headed in a DNA-specific direction, but we are not yet at the stage where we can effectively harness this information for beauty products."
Beauty DNA kits may not be as effective as regular dermatologist visits, but Valloppillil says the science behind these kits are what makes them worth taking seriously. And in an industry where skin and hair care brands aren't too forthcoming about their product ingredients, Valloppillil hopes that DNA testing will force brands to reveal the authenticity of their formulas.
"According to the medical journal JAMA, 60 percent of aging can be attributed to our genes, so using the right DNA test to understand your skin can be very valuable," says Valloppillil. "The key is finding the right DNA test whose science is actually legitimate."
Similarly, Robin Smith says DNA kits encourage better beauty choices, as results provided from the test can easily be shared with health care providers and estheticians, arming consumers with more knowledge than ever before.
"Once customers have their results, they're able to quickly and easily see them anytime, anywhere, and can share them with professionals like healthcare providers and estheticians," adds Smith. "We believe that by having access to your genetic insights, you can make the best choices for you."
Read more from Yahoo Lifestyle:
Related
Popular in the Community