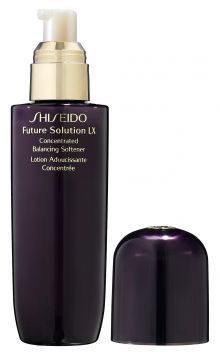 I already have a fairly excessive beauty regimen, so I was skeptical about adding yet another step and product to what is already a very cramped bathroom shelf. But when I tried Shiseido's Future Solution LX Concentrated Balancing Softener, I was very quickly swayed. If 'softener' isn't yet in your beauty lexicon, don't worry – I'd never really understood what purpose it served, either. Is it a toner or a moisturizer? Is it similar to hyaluronic acid, or more like an exfoliant?
Few brands actually produce softeners, so I asked Jemma Hosmer from Dead Sea Spa Magik for the lowdown. "A skin softener is an intensive moisturizer that provides immediate relief for dry, chapped, or damaged skin," she says. "Regular use provides protection from environmental damage, while the mineral oils form a waterproof layer over the epidermis, helping to heal the skin by sealing in moisture."
Brilliant – I'm always here for more hydration and protection. But how does it differ from a traditional day or night cream? "Primarily, a skin softener is an all-over intensive moisturizer. Its most common uses are for dry skin, chapped lips, burns, and cracked heels. However, it can also be used as an eye makeup remover," says Hosmer, who adds that it's best used "before going to bed, as this gives the optimum time to repair the skin." Still, I use mine both morning and evening.
After cleansing my face, I pump a small amount onto a cotton-wool pad and wipe it slowly over my skin. I wait a few minutes to really let the product sink in before applying serums. While my hyaluronic acid and day moisturizer do give me hydrated skin, it's the softener that really makes my skin velvety and prepped for the following steps.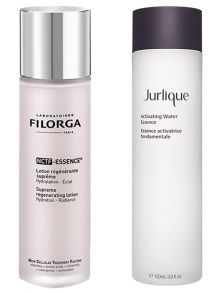 Other tried-and-true products are Filorga's NCTF-Essence, which aids regeneration for radiance, and Jurlique's Activating Water Essence, which preps the skin to absorb whichever products you apply next. While I wouldn't say this is an essential step in anyone's beauty regimen, if you're looking for extremely soft skin (ideal for when you don't have time for all of the other products) and something to step up your skin-care game, then skin softeners are a great place to start.
Related