This question originally appeared on Quora.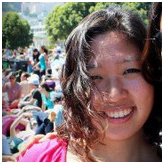 By Christine Choi
1. Kids are trained, molded - effectively made into K-Pop Stars, and no one bats an eye.
Recall when the Backstreet Boys and N*SYNC came out - there were huge efforts made to build out the "back story" to make their coming together more "genuine" (so-and-so's mother had a cousin who had a nephew, etc.). In Korea, there are K-pop training camps that kids will go and audition for to join - and everyone knows that.
Take Dong Bang Shin Ki and Super Junior (SuJu) - they all grew up together training under SM Entertainment (Junsu of DBSK and Eunhyuk of SuJu even went to high school together). There were several different guys who were "tried out" together to determine what would be the best fit for DBSK. There was a time that, instead of being in DBSK, SM considered putting Junsu and Yucheon (of DBSK) with Siwon and Yesung[1] (of SuJu) into a 4-person R&B group.
Hyuna, from 4Minute, was originally going to be in Wonder Girls (under JYP Entertainment), but got severely ill before their debut. 4Minute is under Cube Entertainment, which was formed by a former executive of JYP.
F(x) and Girl's Generation (aka SNSD - So Nyeo Shi Dae): Krystal from f(x) is the younger sister of Jessica from SNSD. Krystal accompanied Jessica to the audition to train under SM Entertainment, and was also selected to be a trainee.
2. There is very strong loyalty to the record label in South Korea.  The record labels themselves - particularly the major ones - are more than just a label; they're also very strong brands.
The R&B/rap music industry in America may actually be similar to the K-Pop industry in this respect (e.g. loyalty within Jay-Z's label, etc.) - but I know very little about the R&B/rap music industry here in the US so I'm just going to stop right here.
In Korea, there is a very strong sense of family within each music label.  The major ones you may have heard of are: SM Entertainment (BoA, DBSK, SuJu, SNSD, f(x), SHINee; in the past they have boasted H.O.T. and Shinhwa),YG Entertainment (Seven, Big Bang, 2NE1, Lexy, Psy), and JYP Entertainment (2AM, 2PM, Wonder Girls, Miss A; in the past g.o.d., Rain - Bi, pronounced Bhee, - before he left to found his own company). However, you will also hear the terms "SM Family," "YG Family," and "JYP Family" tossed around a lot. [2]
Each entertainment label sometimes has some sort of "family concert" event, in which all the major, and up and coming, stars will come together and perform together. At music awards, you will see several artists from the same record label performing a suite of songs together in some kind of "tribute." E.g. several years ago, DBSK, several members of SuJu, and The Grace - all from SM Entertaiment - did a medley of songs from H.O.T., Shinhwa, and S.E.S (all former big k-pop stars, from SM Entertainment), respectively.
3. Korea is very strategic in its members of pop-groups, in order to appeal to as broad an audience as possible - i.e. China.
Increasingly more K-Pop groups coming out these days have at least one member of Chinese descent, as a quick way to appeal to - in order to capitalize on - the massive potential of the Chinese audience. Super Junior, f(x), Miss A - they all have at least one Chinese member. Although Dara of 2NE1 is of Korean descent, she was a pop artist and actress in the Philippines before she left to become part of 2NE1 - this helped propel 2NE1's popularity in SE Asia. Nickhyun of 2PM is of Thai descent (with a little Chinese).
I don't imagine the US pop industry doing much, or needing to do much, to appeal to a broader audience. The only example I could think of is Christina Aguilera releasing several of her (very early) songs in Spanish, to appeal to the growing Hispanic community here in the US.
4. To follow-up #3 - most K-pop artists will release the same album in three different languages: Korean, Chinese, and Japanese. Or, they'll release completely different albums - completely different songs - in each language.
Again - this is to appeal to as broad of an audience as possible. In addition, artists will move to a foreign country - e.g. Japan - and perform and release albums there exclusively for a few years, and then make a "comeback" to Korea with a new Korean album.
Usually, when you hear the term "comeback album" in the US, it is an artist who has simply not released an album recently - not an artist who went to, say, the UK or France, released several albums there and did a tour there, and then came back to the US several years later.
Most American pop artists don't need to be concerned about keeping up an image in three different countries, in three different languages, sometimes each with separate albums and tours Lady Gaga doesn't release an album in English, Spanish, and German. It's a very different animal, trying to build and maintain stardom in Asia.
[1] I think it was those two pairs. I could be mistaken, but there was definitely a lot of mix & matching going on to find the "perfect" combination.
[2] This isn't exclusive to the music industry, and is a bit reflective of Korean society. You are just as likely to hear "Samsung Family" or "Hyundai Family." Many of these companies are family-founded, owned, and still led.
Calling all HuffPost superfans!
Sign up for membership to become a founding member and help shape HuffPost's next chapter