There was a pit in my stomach last autumn, as we made our hiring plans for 2015. At the time, we were a one-room team of eight. By the end of the year, we would be a 20-person operation across 5,000 square feet of office space. That scale intimidated me. I worried we might lose the thing that made our culture special as we brought more and more outsiders into the business and put more distance between conversations and departments.
Today, we are planning again. 2016 calls for another doubling of the staff. This is a fortunate position, to be sure. It means we are hitting the goals we set for ourselves. It means we are quickly moving toward our goal of one million monthly learners on Lesson.ly. All of these things are great, I just never want the pursuit of growth to spoil what made this place special in the first place: the team.
I am not as scared this year as I was last year. I know now that we can hire effectively for both performance and culture. I know now that, as this team grows, the culture will change, but not necessarily in a negative way. The business we're building today looks nothing like it did last year, but I'm sure we are all better for that. Nearly all these faces are new, but they are all so wonderful: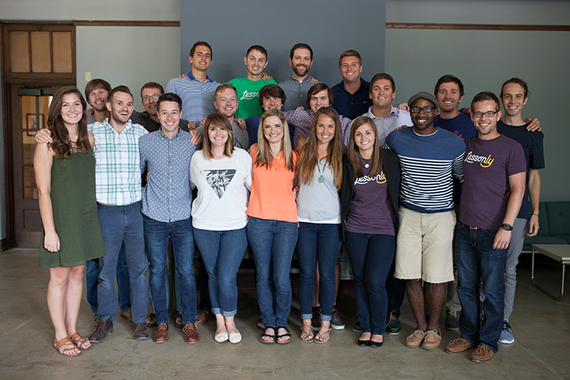 I am writing this not to offer some valuable insight into culture building. Instead, I want to hear your stories. Were you ever in a business that scaled rapidly? If so, what did the leadership team do well to maintain the culture that facilitated the company's initial growth, and what could they have done better? No need to name names. In fact, please don't. But please do let me know the pitfalls you would avoid and the positions you appreciated as your team scaled and scaled.
REAL LIFE. REAL NEWS. REAL VOICES.
Help us tell more of the stories that matter from voices that too often remain unheard.