While any travel credit card will make a purchase, they all don't earn the same rewards. With so many similar travel rewards credit cards, the best credit card rewards programs will offer multiple redemption options. This article will help you choose the most valuable travel rewards points for your credit card spending and next travel credit card application.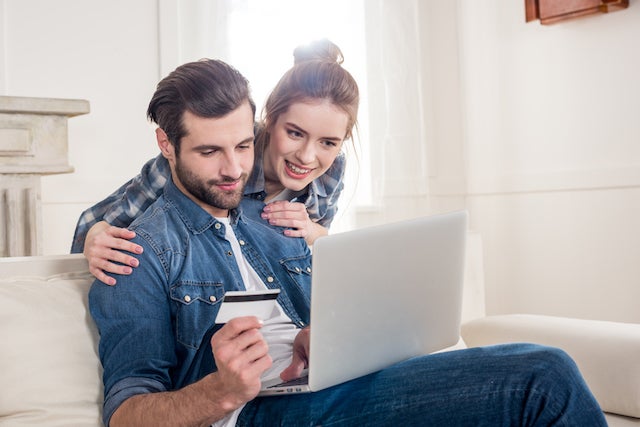 Chase Ultimate Rewards
Maximum Value Per Point: 1.5 centsTransfer to Travel Partners: Yes
At the moment, Chase Ultimate Rewards points are always worth at least one cent each (10,000 points=$100) and you have several different redemption options. If you want to redeem your points for travel with one of the Chase Sapphire cards, you can even receive a 25% or 50% redemption bonus making those same 10,000 rewards points worth $125 or $150 instead!
Many a travel junkie also enjoy the Ultimate Rewards program because you can transfer your rewards points on 1:1 basis to the following airline and hotel loyalty programs:
British Airways Executive Club
Flying Blue Air France-KLM
Korean Air Skypass
Singapore Airlines KrisFlyer
Southwest Airlines Rapid Rewards
United MileagePlus
Virgin Atlantic Flying Club
IHG Rewards Club
Marriott Rewards
The Ritz-Carlton Club
World of Hyatt
Chances are you have an account at least one of these programs. Whether you only need to transfer 1,000 points or 40,000 to book your next award flight, each point can be worth more than the 1.25 cents each if you were to book the same travel directly through Chase.
It's important to note not every Chase credit card earns Ultimate Rewards points. Any of their co-branded travel cards like those from United, Southwest Airlines, or Marriott earn points specific to that rewards program. Instead, you will need to apply for the following cards:
Sapphire Preferred (Travel rewards)
Sapphire Reserve (Travel rewards)
Freedom (Tiered cash back rewards)
Freedom Unlimited (Flat-rate 1.5% cash back)
Ink Business Preferred (Tiered business purchase rewards)
Bonus Rewards Trick: By owning one of the Sapphire cards and either the Ink Business Preferred, Freedom, or Freedom Unlimited, you will earn the highest number of Ultimate Rewards points possible on every single purchase. This is because each card earns bonus points on different spending categories. Regardless of which card you use to earn your Ultimate Rewards points, you can "pool" them and capture the travel redemption bonus with your Sapphire.
If you plan on redeeming your points for travel, Chase Ultimate Rewards is easily the best program. They have the highest redemption value when you book your travel with the Chase Travel Portal, and, it's also possible to transfer your points to just about any travel loyalty program where they can have even more value.
American Express Membership Rewards
Maximum Value Per Point: 1 centTransfer to Travel Partners: Yes
Another top contender for the best credit card rewards program is the American Express Membership Rewards. While your points can be redeemed for a variety of rewards, their maximum value is one cent each for award flights and gift cards. You can also transfer your points on a 1:1 basis to many travel partners, some are the same as Chase like FlyingBlue Air France and British Airways, but, they also a few others like ANA, Delta, Emirates, Etihad, and Aeroplan Air Canada.
The "crown jewel" of the Membership Rewards lineup is the Platinum Card that earns 5 miles on airline and hotel purchases, offers free airport lounge access, a $200 annual air travel credit, and $200 in Uber credits. But, there are several others to choose from as well.
Here are some of the best Amex cards to choose from that earn Membership Rewards points:
Platinum Card from American Express (Premium travel rewards)
Premier Rewards Gold from American Express (Travel Rewards)
Amex EveryDay Credit Card (Tiered Cash Back)
Amex EveryDay Preferred Credit Card (Cash Back)
Citi ThankYou
Maximum Value Per Point: 1.25 centsTransfer to Travel Partners: Yes
Citi ThankYou also lets you redeem points for travel through the Citi Travel Concierge or transferred to a travel partner. Due to several recent card benefit devaluations, Citi is only a runner-up for being the best credit card rewards program.
Some of the unique 1:1 air travel partners include:
JetBlue (2 Citi:1 TrueBlue point)
Turkish Airlines
Asia Miles
Etihad
EVA
Garuda Indonesia
JetPrivilege
Malaysia Airlines
Qantas
Qatar Airways
Thai Airways
Only three Citi cards earn ThankYou points and award bonus points for travel purchases:
Citi Prestige
ThankYou Preferred
ThankYou Premier
While you get get the 25% travel redemption bonus on every card, the Citi Prestige is the best offering. If you travel for at least 4 nights at a time, your 4th hotel night is free (regardless of the nightly rate) and you only have to pay the appropriate fees and taxes. There are Prestige cardholders that literally stay at $1,000+ per night hotels and Citi pays for the 4th night. Keep in mind the annual fee is $450 and the reward is unlimited. If you traveled every single week of the year, Citi would pay for your fourth night when you book a 4+ night reservation.
Barclaycard Arrival Plus
Maximum Value Per Point: 1.05 centsTransfer to Travel Partners: No
If you crave simplicity and prefer travel statement credits, the Barclaycard Arrival Plus can be your perfect match. Only Chase, Amex, and Citi let you transfer rewards points to frequent traveler programs. When you can't transfer your points, travel statement credits are the next best option and the Arrival Plus gives you a 5% redemption bonus that makes your points worth 1.05 cents each (10,000 points=$105) instead of the industry-standard of one cent each.
With each purchase, you will earn 2 miles per $1 spent. Points can be redeemed on any travel purchase to receive a 5% redemption bonus so a portion of your points can be redeemed a second time. You can also redeem your points for non-travel credits, but, they will only be worth one cent each. If you want the extra cash rewards, wait to redeem your points for the next time you book a trip.
The annual fee for the Arrival Plus is $89, which is also a few dollars lower than the next best flat-rate travel rewards card, the Capital One Venture which has an annual fee of $95 but doesn't offer the 5% redemption bonus on travel statement credits.
Summary on the Best Travel Credit Card Rewards Programs
Chase Ultimate Rewards wins the gold medal for travel credit card rewards, but it's a close competition. Ultimate Rewards points have the highest redemption value and 1:1 transfer options. Depending on what credit card benefits you prefer or which airline travel partners you prefer, Amex Membership Rewards and Citi ThankYou points are also an excellent follow-up option because of the additional travel partners you cannot get through Chase.
Related
Popular in the Community