Mac OS X 10.11.4 is the latest of Apple's updates for the Mac. Although not a huge update, it does come outfitted with performance enhancements, bug fixes and security updates. However two of the most important updates to OS X 10.11.4 are those made to its Notes and Live Photos applications. So what exactly are the new features of OS X 10.11.4 and how can you use them?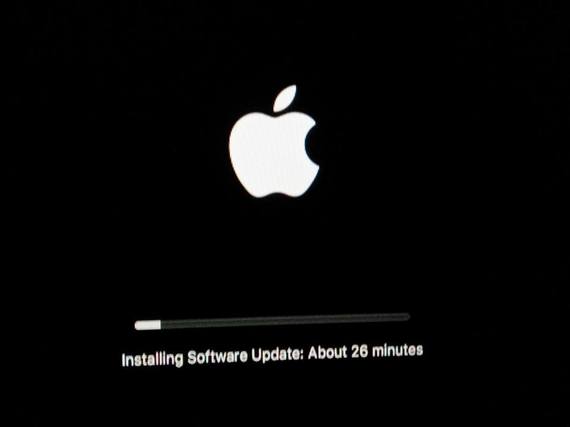 Without a doubt, one of the more popular apps on the Mac, Notes allows you to jot down, well, notes. Notes can now open Evernote's .enex files meaning that you can now import all of your Evernote data into Notes. You are also now able to password protect individual notes from prying eyes. To take advantage of this, open the Settings app of your iPhone or iPad. Scroll down to Notes and open it. A menu will appear inviting you to set up a new password. Fill in the fields and verify the password. You will also be asked to provide a password hint to help you in case you forget your password. Next, you will want to toggle the Touch ID to "on" which gives you another way to access your Notes. Lastly, choose "Done". To password-protect individual notes, open any note you've already created or create a new one. Bring up the share menu by tapping on the top right of the screen. The app will then ask you to either insert your password or use the Touch ID you had previously set up. If you've recently used your password in Notes, you will not be prompted. This makes your note "lockable". To actually lock it, click on the "unlocked" icon at the top of the screen. The note should now display a message saying "This note is locked". To view the note, tap on it and either enter your password or use Touch ID when prompted.
Thanks to the OS X 10.11.4 update, Live Photos on the iPhone 6s or 6s Plus can now be shared between iOS and OS X with the Messages and AirDrop apps. To share your Live Photo using AirDrop, select the Live Photo you wish to share, and then turn on AirDrop on both devices. Next, send the photo by selecting the intended recipient. After receipt, your friend will be able to view the Live Photo by pressing and holding the image. To share Live Photos using Messages, open up the Live Photo you wish to share and tap the share icon. If the overlay on the photo says "Live" you will send a Live Photo. If not, tap the overlay to toggle to "Live". Select "Messages" and type in the intended recipient. Lastly, click send.
OS X 10.11.4 brings with it a number of necessary fixes and welcome updates. While it is devoid of any head-turning updates, there is still plenty to be excited about. Important apps now simply work better and can interact with other apps more easily. Notes and Live Photos are just two of the more important updates made in this version of OS X.
Related
Popular in the Community