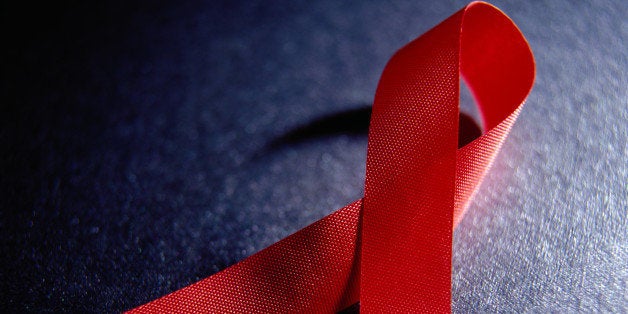 Nineteen-year-old Emmanuel struggled through high school in Kenya. Living with HIV and looking after his three siblings was taking its toll. He wasn't getting any support or help and he found that other infections were forcing him to stay away from his education.
His life started to change when he got involved with a project called Adolescents Count Today (ACT) which helped adolescents living with and affected by HIV. The project was run by Family Health Options Kenya - a Member Association of IPPF.
"All I can say is ACT saved my family and me from starvation, life as a school drop-out, a life on the streets," Emmanuel told us.
Emmanuel is a young man who knows his HIV status and is taking anti-retrovirals. But globally, the latest figures are not as promising. Men tend to be less likely to know their HIV status and when they do, they are less likely to be on treatment. As a result, 60 percent of all AIDS related deaths are among men.
The HIV epidemic is a complex one and it is important to have a clear understanding of the key drivers of the epidemic - this is the heart of the new UNAIDS FastTrack Strategy. Whilst more men are dying from AIDS, the greatest number of new HIV infections is among women with more than 5000 adolescent girls acquiring HIV every week in Sub Saharan Africa. To address this, there are some bold initiatives currently underway, for example 'All In' and 'DREAMS' to name just two. However, health leaders are increasingly recognizing that to 'end AIDS' they need to do more to find ways to engage men and boys.
A global gathering of health experts has been convened in Geneva this week to look at ways to increase men's access to and use of HIV services. Men don't access health services as they think that this will mean they are weak and it isn't "manly" to do so unless they are very sick and sometimes, when it's too late. Also, the way that HIV-related services are provided can inadvertently act as a barrier to men in accessing these services, leading to poor treatment and adherence outcomes for men and higher infection rates for men and women.
So what needs to change to better address poor health seeking behaviour and HIV treatment needs of men and adolescent boys? Here are five key things:
1. Learn from history: this work is not new, but is as important as ever. For example, IPPF have been working at the forefront of involving men and boys in the HIV and AIDS response since the late 1980s. We need to build on successful approaches- for example, programmes that work with men and women together - such as Stepping Stones and SASA! - are proven to transform harmful masculinities, reduce gender-based violence, reduce HIV transmission, and thus improve health outcomes for both women and men.
2. Programme coherently: National responses have many actors at a multitude of levels including the policy, health systems, service delivery and community levels. We need strengthened partnerships and a coordinated and coherent programme across all actors and levels. This will reduce duplication and ensure the diverse HIV and other health needs of men and women are met.
3. Focus on innovative service delivery: to increase access to HIV-related services for men, they need to be provided in a different way. Some things that have been shown to work include extending clinic opening times and providing services where men are, i.e. in the workplace, at their homes, in the community.
4. Engage men and adolescent boys in preventative services: actions need to go beyond the health sector by working with traditional and religious leaders, and also sports and media outlets. Also, it is important to ensure that age appropriate comprehensive sexuality education is provided to all young people and that gender based violence - a key driver of HIV - is addressed, including in humanitarian settings.
5. Work in a synchronised manner: There is fear that increasing the focus on men will decrease the necessary focus and funding spent on women. It is important to recognise that harmful conceptions of masculinity mean there is a disproportionate burden on women and girls when it comes to SRHR and HIV and that there is high levels of risk taking behaviour among men. Therefore, working on male engagement should be through a gender transformative approach which has the twin goals of gender equality and a more healthy society.
The Geneva meeting will culminate in a Platform for Action which will provide a coherent and comprehensive programme to Fast Track the HIV response among men and boys. This will be good for men, good for women, good for children, and good for society as a whole.
When Emmanuel got access to HIV services, it wasn't just him that benefited. His whole family benefited, as did his community.
REAL LIFE. REAL NEWS. REAL VOICES.
Help us tell more of the stories that matter from voices that too often remain unheard.