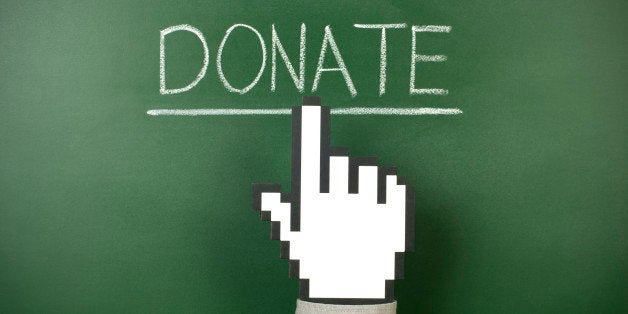 So many emotions swirl around the holidays. We are consumed with family, giving, and a pause to give thanks.
That pause feels shorter because more stores are opening on Thanksgiving and Cyber Monday started a week early. I hope this means Giving Tuesday, on December 2nd, is growing and expanding too.
If you don't know about Giving Tuesday, that's because there's no giant corporation flooding you with ads about it. Why would they? They don't want you to give your money away to charity when you can use those credit cards to buy ugly sweaters.
Giving Tuesday started just two years ago as a global movement on social media. And while it's not nearly as big as Kim Kardashian's butt, it should be.
Look, corporations snow us with a million reasons why we should spend our money on this or that.
I am encouraging you to say no to the corporations that give you an attitude when you try to return something, that pay women less than men and will fire you when you turn 50.
Say no to them and say yes to the nonprofits and charities that hold families together, feed the hungry and protect children.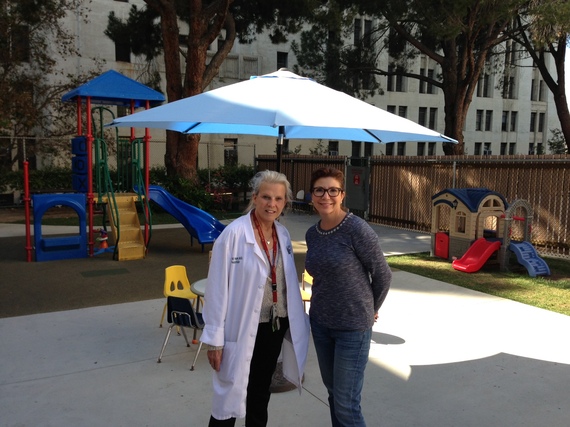 With Dr. Astrid Heger, executive director of the Violence Intervention Program, the first medically based Child Advocacy Center in the world.
Just five bucks is all I ask, a little more than you would spend at Starbucks. Give those five dollars away to the cause closest to your heart on Tuesday, and you will be part of something so much bigger than yourself.
Need some ideas? Here are some of my favorite charities:
Operation School Bell
Violence Intervention Program
Mending Kids
Good Shepard Shelter
REAL LIFE. REAL NEWS. REAL VOICES.
Help us tell more of the stories that matter from voices that too often remain unheard.