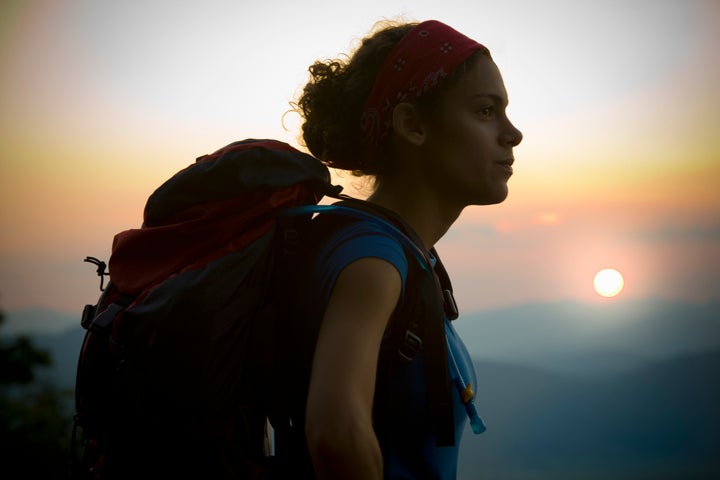 Three days after my college graduation, I condensed my belongings into a 50-liter backpack and ran away alone to Europe. My college footed the vast majority of the bill, my parents refused to acknowledge I was going alone until the plane took off and I wanted nothing but to leave my childhood behind and gain some modicum of self-understanding. My only concrete destination was a German teaching hospital, where I would be shadowing in pediatric surgery for a sizable portion of my stay.
I went to Europe trying, hoping, hardly daring to expect to find myself. To my chagrin, I found other people. I didn't have any purpose greater than to try to learn to be alone with my thoughts, to explore the Old World without the sterilization of guided tours, to make my best attempt to "figure out who I am."
What does that mean? Did I even know what I meant when I said that? I wanted to know why I make the mistakes that I do, why I still desperately feel the need to have a name-brand university pedigree, why I chase approval, why I will never be satisfied with myself. I wanted to find it in myself, as if the answers had been hidden deep down in a misplaced filing cabinet in my brain or something, but I found it in other people.
I learned that I am not alone. I learned that medical students are the kindest, warmest, most magnificent human beings, and I might be slightly biased on that point, but I will argue it to the grave.
I learned that in Europe, cars are tiny and water bottles are huge. I learned to keep my hands above my waist at all times when you shadow in surgery, to spin left when the sterile nurse scrubs you in, and that German surgeons seem to subsist happily on coffee and cigarettes alone.
I learned that great, good men exist, and sometimes they are in beautiful relationships with great, good women, and sometimes they patiently coexist with women whom they love, women who betray them, women who regret betraying them, but who will probably never stop.
I learned that cheap wine in Germany is better than expensive wine in America, I learned that sometimes people forget that I am Chinese. I learned that playing Chopin is the only thing that will make me forget about the blinding corneal erosion I contracted during my trip. I learned that, despite their education being nearly kostenlos (basically free), German medical students ultimately cannot choose where they end up.
I learned that I can speak German, if only I suck it up and realize I will inevitably make mistakes. I learned that Europeans know an extraordinary amount about American politics, conspiracy theories and culture, while most Americans probably think all Germans wear lederhosen around, liter of beer in each hand. I learned that I love Germany. I learned that I love to travel. I learned why people travel, and why I will continue to travel alone. I learned the sheer magnitude of human generosity and kindness.
Everyone was so kind, so inexplicably kind to the random girl who showed up, once with a horrible case of bronchitis and an appalling, mysterious wound on her leg, who took up a section of the hostel fridge, who completely dropped into their lives and tried to understand their rapid languages.
I want to be a fraction of the people I met. I want to take in lonely and scared students and give them a place to sleep and wait for hours in the emergency room with them and translate everything the ophthalmologists say. I want to douse myself in Schwarz-Rot-Gelb face paint and glitter and scream for Die Mannschaft in a €70 Müller jersey. I want to do for someone what they did for me. There is so much I want, now that I have seen beyond my corner of the universe, there is so much to do, and to see, and I am so young. There I was, unable to legally drink in my home country, and every single person took me in like they had been expecting me all along.
Six weeks seemed so terrifyingly long when I stepped into line at JFK, and then I was flying home, surrounded by Americans when previously I was the only Yankee in a town of 45,000, and it feels like a dream. It feels like it happened in a whirlwind, a blur of bars and hostels and faces and bedrooms, people I will never see again in my life.
The truth is that the places I saw will fade in my memory long before the people will. Gorgeous Prague skylines, climbing endless beautiful church towers, scaling the Eiffel Tower and making far too many trips to the München Apple store, wandering around Wildschönau Valley in last night's clubbing outfit and hungover out of my mind, navigating through suburban Italy and finding my college newspaper advisor in front of the train station in Venice, striding purposefully into a random Parisian restaurant for the express goal of using their bathroom without paying, getting scolded for photographing the Doge's palace, falling in love with gigantic yellow Post-It notes in the Rijksmuseum, I acknowledge that it was all magnificent --
But then the images fade a little, and I remember the kindly couple from Seattle at the Lennon Wall who laughed good-naturedly when I said that my mother wanted more photos. I remember the father at the top of the Arc du Triomphe who embarrassed his children by trying to photo bomb me. I remember Michael in München, the sole native German surrounded by American frat boys, who painstakingly put up with our whole group, ordering döner for me and somehow getting charged more than me for the same meal. I remember having had a terrible homesick day in Prague, coming back to the hostel, and seeing Kerry and Matt welcome me with open arms.
I remember Shan in Frankfurt, who told me about getting a girl pregnant and immediately moving to Germany to be near her. I remember that ridiculous group of Canadian guys in Amsterdam and then Berlin, one of whom kept calling me darling, to my delight. I remember frantically searching for Nathan and Gary a few meters away from Watergate in Berlin, and then leaving them behind as soon as the bouncer denied them entry for wearing collared shirts.
And above all, I remember coming into the kitchen in the German medical school dorm, being offered a plate, like I had been there since the beginning, offered chicken and rice or wraps or ice cream sandwiches or the omnipresent wine. I remember them offering to make me a drink every time they saw me alone, I remember screeching over Deutschland with everyone downstairs during ridiculously rowdy World Cup parties, I remember everyone, on the last night of my stay, asking me to stay longer. When I was out there, I was inverted, changed into the skimmed-off version of myself, the American medical student with a penchant for Riesling and late-night döner missions.
In Europe, I became everything. I became Chinese when the occasion called for it (Sephora in Venice; writing a birthday card for someone who wanted their girlfriend back), I became American when it was necessary to be (#USAGER; every time I was introduced to someone), I became a "pocket rocket" to my Aussie family, I became a Zuckermäuschen ("little sugar mouse") to my Homburg family, I became a "brilliant medical student and pianist" to some of the greatest physicians in Germany, I became a local in Köln and a German in Frankfurt, I became, suddenly, fluent in Deutsch in the 4:30 a.m. taxi to the Homburg Hauptbahnhof.
I became terribly homesick, and then desperate to stay abroad, I missed my friends and then didn't miss them, I avoided and hoped eagerly to talk to my parents. I despaired over college mistakes and then laughed at the very memory. I became mysterious and a open book, I became the "most badass doctor ever" to two Aussie sisters, I became "the girl from New York City," I became very, very good at public transit.
I became, perhaps, more of who I will finally become. In precisely twenty-four hours I will become a medical student. In four years I will become a doctor. And in between? Afterwards? All I know, all I care to know, is that I will continue to fall in love with humanity everywhere the wind takes me, and that I will do everything in my power to ensure its happiness. Europe taught me a lot, but this is what I will never forget: I will become, eventually. Now, I am no longer afraid of becoming.