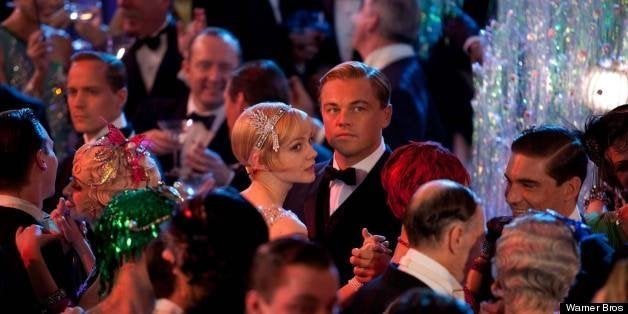 It's not often that a chalky pedagogue brushes fingertips with a famous movie director. This happened to me about a year ago when I entered into a conversation, via email, with Baz Luhrmann, the director of the glittering new film version of The Great Gatsby.
I'm the general editor of the Cambridge Edition of the Works of F. Scott Fitzgerald, a multi-volume scholarly enterprise that publishes the texts, annotations, appendixes, and textual tables that academics like to squabble over. I've also recently edited, for Scribner, a new trade edition of Fitzgerald's 1922 novel The Beautiful and Damned, a book saturated with the nervous energy of the Jazz Age. Luhrmann and his cast -- Leonardo DiCaprio as Gatsby, Carey Mulligan as Daisy, and Tobey Maguire as Nick -- were shooting in Australia. Luhrmann was curious about some historical details in the scenes he was filming. Might he ask a few questions?
I was certainly willing to answer -- was impressed, in fact, by Luhrmann's desire to get the details right. The questions were ones I'd never thought to ask. For example: How would the Buchanan's domestic servants have differed from Gatsby's house staff? (Answer: Tom and Daisy would have had French servants, with the proper look and manner. Gatsby would have had an American butler with a faux-British accent and Irish serving maids with the wrong noses.) Would Gatsby have invited African-Americans to his gaudy parties? (Answer: He might well have. Actors and entertainers from Harlem were beginning to appear on Broadway in the 1920s. Gatsby would have wanted them on his blue lawn.)
Luhrmann was also interested in Trimalchio, the early version of The Great Gatsby that I published in 2000 as a volume in the Cambridge Edition. (Trimalchio is a character in the Satyricon of Petronius. He is a former slave grown wealthy who throws ostentatious parties in Nero's Rome. Fitzgerald used Trimalchio as one of the working titles for his novel.)
Trimalchio is the Ur-text, a clever little novel of manners narrated by an unpleasant fellow named Carraway. Fitzgerald transformed Trimalchio into The Great Gatsby with a burst of inspired revision in late 1924 and early 1925. How do the characters in Trimalchio, and particularly Jay Gatsby, differ from those in The Great Gatsby?
Luhrmann acquired copies of the Cambridge Trimalchio and had his actors read the text. DiCaprio, it seems, was intrigued by Jimmy Gatz in Trimalchio, a more mysterious and dangerous figure than the Jay Gatsby most of us are familiar with from the published novel. We learn about the eponymous hero of The Great Gatsby bit by bit as the chapters advance. But we are told almost nothing about Jimmy Gatz in Trimalchio until the end of the narrative, when he reveals his past in a long confessional scene, with Nick serving as the priest.
Carey Mulligan became curious about the Chicago debutante Ginevra King, Fitzgerald's first great love and one of the women on whom he modeled Daisy. Ginevra's teenage diary and her letters to Fitzgerald are preserved at Princeton University Library. Mulligan went to Princeton and studied them. The diary and the letters would have told her quite a lot about Ginevra, a lovely young woman who became a kind of abstraction for Fitzgerald after their romance had ended. Nearly all of his beautiful rich girls were based, at least in part, on Ginevra.
I'm keen to see the movie. It opens in the U.S. on May 10 and will lead off the Cannes Film Festival a few days later. The curiosity and tenacity of Luhrmann, DiCaprio, and Mulligan have impressed this plodding editor. What influence might Trimalchio have had on DiCaprio's portrayal of Jay Gatsby? And Ginevra's diary, which I found fascinating when I read it -- what effect on Mulligan's rendering of Daisy?
Classes end here in late April. I'll face a stack of term papers and a pile of exams, but after that I'll want to see this new incarnation of Fitzgerald's novel. I'm hoping for a Daisy who is faintly corrupt but who still has money in her voice, and for a darker, sexier, more violent Gatsby.
See images from the movie: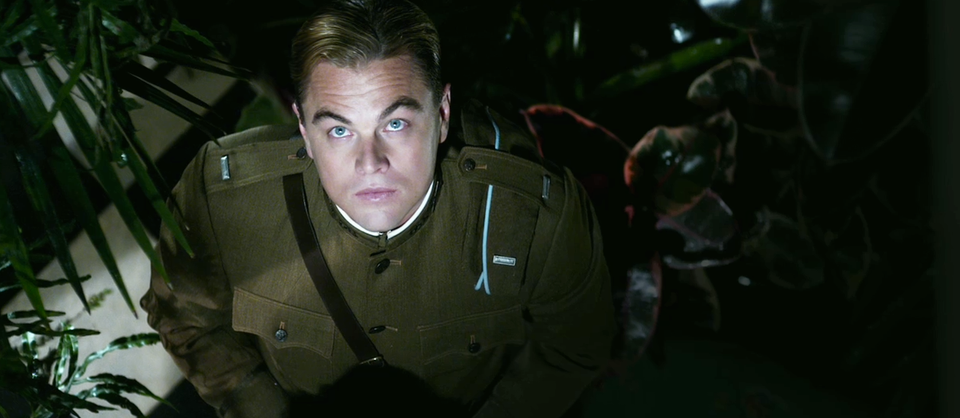 'The Great Gatsby' Stills
Correction: Carey Mulligan's name was misspelled in the original version of this piece. This has now been corrected.
Related