On the eve of her fifth birthday, I kneel quietly next to her bed and watch the slow rise and fall of her chest, remembering all the times they had to resuscitate her and counting my blessings. Then I pluck three stuffed animals, six books about a sunglasses-wearing cat, one toy boat and a miniature pumpkin out of the tangle of her sheets and tuck them back up around her shoulders before brushing a kiss across her forehead.
This is my everyday Thanksgiving.
Five years ago, I gave birth to our first child on an ordinary November day -- except for the fact that it was 15 weeks before my due date. She weighed one pound, eight ounces and she was one month old before I was ever even allowed to hold her, all fragile and frail and broken.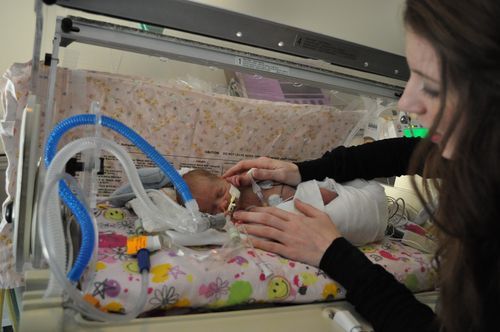 It was November 7th, 10 days before World Prematurity Day, a day that I had never known existed until my own daughter was born with fingernails smaller than a grain of rice and the label "Micro-Preemie" on her medical chart.
I had spent years hoping that I would get to experience the blessing of motherhood, and when it came to pass, but she was born in critical condition, I was mostly just terrified.
We spent 156 days in the NICU, and I did not expect the moments when I found hope there, mingled in with all the heartache. How even though her eyes remained fused shut for the first 10 days after her birth, she still craned her neck at the sound of my voice, searching for me because I was her mom. Or how my husband's hands were copied on her exactly, a perfect replica, each smaller than a quarter. Or the way she fit so neatly against my chest, matching her rise and fall to mine and giving me a reason to breathe.
As I learned to navigate my newfound motherhood amid tangles of tubes and wires and monitors, I uncovered the gift of turning the tension into thanksgiving. It was in a cramped hospital room that I discovered that while I could not bring myself to give thanks for my circumstances, I could still be thankful in them: for 10 tiny toes and love to give and gifted surgeons who knew just how to place a scalpel.
There were so many things that I learned during our time in the NICU.
And it was the NICU that taught me to live a life drenched in gratitude.
I'm so grateful for every little moment that I might have missed otherwise: the warmth of her hand in mine; the way she sings along to every song on the radio when they told us she might not talk; the way she spins the complete wrong direction in dance class when they told us she might not walk.
I'm so grateful for a team of doctors and nurses who cared for my child in her most critical days with such compassion because of their devotion to their calling.
I'm so grateful for another sunrise through which her heart beats here alongside mine.
The NICU taught me what life looks like slow, that there's always something to be thankful for when you're counting heartbeats, and how small things are worth big celebrations.
Five years ago I started counting my blessings, and oh, look how they've grown.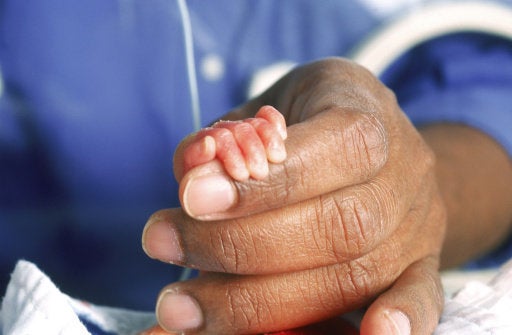 5 Reasons Why Preemies Are Completely Inspiring