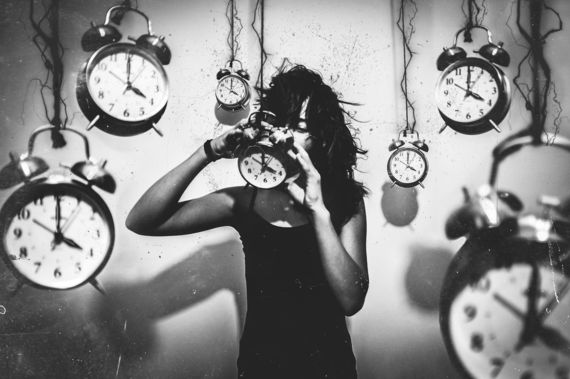 I remember what death was like to me before he passed away, just a distant thing that we saw in the movies, completely unimaginable in real life. And then it happened, in the spur of a moment, my father was gone, leaving me and Mum all alone to fend for ourselves. For years we struggled in the dark, often making poor decisions that only added up to our burdens. Sometimes we saw light, but most of the time it was darkness. The rest of the family was unbelievably supportive, although they couldn't help but overlook what I felt back then as a 5-year-old.
My mother once told me that I cried hysterically the day my father died, but once the tears had stopped, I was completely normal again. As if, nothing had happened. Looking back now, I realize how conflicting that behavior was to the immense inner turmoil I was going through, and continued to go through, for not days, not months, but over the entirety of the next decade. Slowly but steadily, I developed post-traumatic symptoms that soon translated to PTSD, followed by full-blown Obsessive Compulsion Disorder. For a long time I didn't even know what it was, but when I did, the disease had already gone too far deep within me. The thing about living with a disease like that, it slowly becomes a part of your life, even a part of you, if you are not careful. While my ailments have certainly disabled me as a person, they have also helped me gain some deep insight about life. Here are the 5 most important lessons that I learned from being a victim of chronic anxiety and stress disorder:
#1 Sensitivity Is A Good Thing
Something that I get a lot of from people who know about my condition is "You're too sensitive" or "You shouldn't care so much." However, as I have learned, being sensitive is a gift to be cherished. Sure, it will make your life a bit harder because you will feel too much, but more important than that, it will grant you powers that will allow you to perceive the world in a whole new light. As a sensitive person, you will often notice things no one else does, and learn to derive enjoyment from the little things in life.
#2 Overthinking Can Be Counterproductive
One of the greatest problems I have faced is the inability to stop thinking about a certain thing. The other guy I met on the street last Friday waved at me, naturally, I waved back. But, "Why was he waving at me?" "Was it the sheer pleasure of seeing me, or did he have an ulterior motive?" "I waved back, but I can't remember who he is, was that the right thing to do?" "What if I see him again?" So many unnecessary thoughts clogging my judgement, preventing me from occupying myself with something far more productive. The best thing to do, I have found in these cases, is to take a deep breath and let go.
#3 Insecurity Is A Part Of Human Life
Why do I find life so hard to live? Why do fears creep at me from every corner? Why can't I just feel safe? Perhaps, it is because I really know that I am not. Human life is insecure and unpredictable. Now, I am here. The next moment, I could be gone. It is the very insecurity of human life that leads to anxiety disorders like PTSD and OCD. It is all about how keenly we perceive life, and the constant dangers that we live in.
#4 Acceptance Is Crucial
My therapists keep telling me that I need to accept my thoughts, even the most twisted ones. Accepting a though doesn't mean giving in to it or believing that it is real, it is simply accepting the fact that I had that thought. Acceptance allows you to move on. Instead of dwelling upon one thought that disturbed you last Sunday, you can actually move forward with your life and do more interesting things.
#5 Emotions Are Everything
This has happened to me a lot. There are days when, in a given set of circumstances, I feel abliss and cheerful. Then there are days when I, in the same set of circumstances, feel sulky and pained. My conclusion? It is not always the outside world that it affecting you. Sometimes, it is how you feel within that matters. The glass could be seen as half-full or half-empty. It is ultimately our perspective at life that really matters. Logic and reasoning, therefore, will only get you so far. Only embracing your emotions can set you free.
Suffering from anxiety, depression or addiction can give you a hard time. It can become especially troublesome if you are alone. Take my advice, don't be alone. Find someone, a friend, a family member, a therapist, someone you can trust. Tell them everything, and don't be afraid to ask for help. Light will come. If you find the time, take a look at this inspirational video.