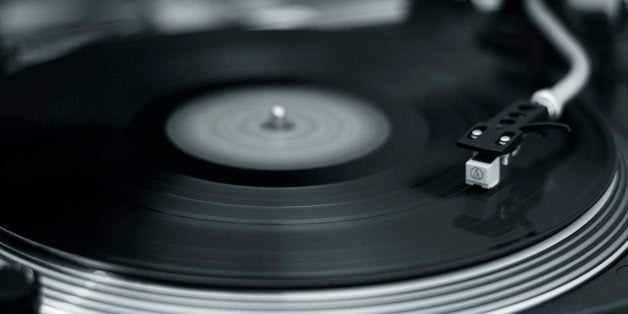 As we mark the 36th anniversary of Black Music Month, I am grateful that there is a time dedicated to commemorating and celebrating the significance of black music. I have been in the music industry for over 40 years, and have had the privilege of witnessing the amazing evolution of black music. As a former senior executive at a major record label, I have helped oversee history-making records and cultivate superstar acts such as Destiny's Child and Alicia Keys, to name a few.
Having experienced so much in this industry, I can honestly say that while Black Music Month is wonderful, we can't ignore the fact that the state of traditional black music IS NOT. Today, there are hardly any black music divisions at major record labels. In the '80s, '90s, and early 2000s, there were divisions, departments and labels focusing primarily on the genre of black music -- I know because I ran the black division at Sony for many years and I helped create So-So Def with my son, Jermaine Dupri, in 1993. Not having those divisions today and having only a handful of African-American music executives limits opportunities and support for black artists, particularly if they're not hip-hop or hip-hop-leaning R&B artists.
Without these components at record labels, we are overlooking a wide array of talent for the next generation. The artists who do manage to make it big oftentimes have to have the hottest producers on their tracks. So many of the artists of today have a very similar sound and style. Producers and the artists have to make sure that they're doing music in a way that is perceived to be pop, crossover or Top 40, so there's not a lot of originality. There is no concentration or focus being given to new black artists who have a different, eclectic sound, or who want to be the next Maxwell or the next Fugees, and that's unfortunate.
Black music is the core of American music and the foundation of all popular music. But does it get enough recognition or acknowledgement -- more than just a month of appreciation and reflection? Turn on a Top 40 radio station and you will hear Taylor Swift doing music with an "urban flavor." You'll hear rapper Juicy J featured on a Katy Perry song, or Bruno Mars' "Uptown Funk" -- one of the biggest songs of the year -- with an undeniable Gap Band/The Time feel to it. If an artist like Maxwell recorded "Uptown Funk," or if Usher recorded Sam Smith's "Stay With Me," would those songs have been as big or viewed as Top 40?
Some people would argue, 'Michael, it's 2015, it's a different day, it's about all types of genres and artists -- black or white, hip-hop or pop -- coming together. Why keep the music segregated?' Well, I'm not talking about separating music, I'm talking about acknowledging the foundation of our music and recognizing where the music came from, because our older traditional genres like R&B and gospel are being marginalized. All while hip-hop and "urban" music are thriving. because those genres have managed to crossover in ways no one could have every imagined.
So, how can traditional black music get its just due and evolve? There needs to be more African-American executives, as well as established urban and hip-hop artists, who will stand up for themselves and stand up with a mission. We need more executives like the forefather, Berry Gordy, Clarence Avant, Jheryl Busby. That's why a movement needs to be created -- especially for the future generation -- a movement that says black music is very much alive, still needed and still relevant.
Don't get me wrong; I appreciate, celebrate, and applaud that every June we acknowledge black music, but it's not only about recognizing black music of the past, or black music artists of yesteryear, it's about putting enough emphasis on the very foundation of pop music today and shining a light on it, so that we can continue to give unsigned / undiscovered artists a platform and the chance at success!
Michael Mauldin is the CEO of Scream Nation, a hip-hop and pop music tour franchise, and the founder and President of Mauldin Brand, Inc., a multidimensional entertainment company focused on music, motorsports, artist management, music-publishing, and corporate endorsements. Scream Nation's back-to-school "Arena Bowl Tour" will be hitting 33 cities across the U.S. this September. For more on Scream Nation, visit www.screamtour.com.
Popular in the Community