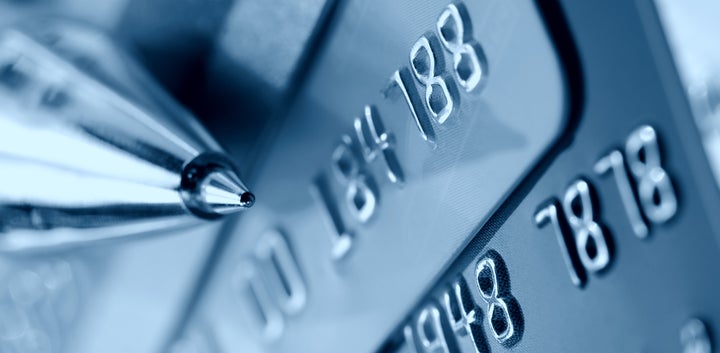 Recent research shows that 65 percent of businesses ranked credit cards as a critical cash management service for running their business. As a business owner, that doesn't come as a surprise - the benefits of maintaining business expenses on a credit card are significant. Not only does it allow for straightforward accounting, but it also offers financial incentives via rebates and other programs. So, it stands to reason that business owners should vet their credit cards wisely.
But when you look at interest rates and rebate offers, it can get overwhelming. It's obvious that not all credit cards are created equal. In fact, some aren't even physical.
The "virtual credit card" has been picking up steam over the last few years, namely due to the security benefits offered by the single-use unique number that disappears after it completes a payment. But according to Max Eliscu, founder and CEO of Viewpost, savvy business owners are using virtual credit cards for more reasons than that. Here's what you need to know:
Virtual Credit Cards Streamline Transactions
The way a traditional credit card works, the same number is used for countless transactions, which often creates the need for a business to have multiple accounts open to use different cards for different things. A virtual credit card streamlines that process by allowing you to use a brand new set of allowable dollar amounts and expiration dates for each transaction.
They Make It Possible to Rack Up Rebates
Because virtual credit cards eliminate the need to have multiple credit card accounts open for different purchases, businesses benefit from rebates on every dollar spent.
"Virtual credit card payments are poised to bring important benefits to businesses of all sizes in 2017," says Eliscu. "Businesses love their credit cards and the rebates that come with them. With virtual cards they are able to earn rebates on invoice-based spend while taking advantage of improved security and automation."
One-Time Use Cards Offer Unmatched Security Benefits
With the temporary nature of the transaction, it's difficult for potential hackers to access credit data with virtual credit card transactions. The number is only used once, and there's a set amount and expiration available only for that transaction, limiting accessibility, hacking timeframe, and funds to steal - key features in uncertain economic times, and with the still-new frontier of digital crime.
As With Anything Virtual, These Cards Eliminate Waste
Transactions are becoming even faster with virtual credit cards as the technology advances, and automation becomes possible. So many of the moving pieces of transactions are being removed, that soon normal-course supplier bills will be easier and vastly more secure than paying for a latte with a card at a coffeehouse.
Increasingly automating transactions cuts down on checks and paper use, decreasing both the headaches and the environmental costs. According to Viewpost's website, their customers have saved over 423,000 tons of paper and 740,000 tons of CO2 since they were founded in 2011.
Tanya Plotnikoff, EVP and CXO at Viewpost thinks the virtual credit card is key to the future of business credit transactions. Plotnikoff says, "As technology enters the virtual credit card space we will see rapid maturation, and they will quickly become one of the go-to payment methods for companies eager to earn rebates while reducing or eliminating paper checks."
Her prediction may be accurate. Virtual credit cards combine three things that businesses find attractive. They make transactions between businesses streamlined and easy, they offer better rebate options than earlier credit choices, and they have incredible security benefits. One thing's for sure - it's worth researching the virtual option the next time you're vetting credit cards for your business.
Support HuffPost
The Stakes Have Never Been Higher
Related
Popular in the Community