This blog is based on a "Provocation" address I gave for the Association of European Conservatoires at its recent Congress in Zagreb, November 2017. The objectives were to inspire discussion and debate about where we are as a field, both in academia and the performing world; to understand better our many challenges and our sometime opportunities; and to start a creative discussion about ideas to re-position our art form in the contemporary world. That was a bit ambitious, of course, but I must say that my audience, which was drawn from conservatoires across Europe and beyond, was very animated, and certainly invested in the presentation!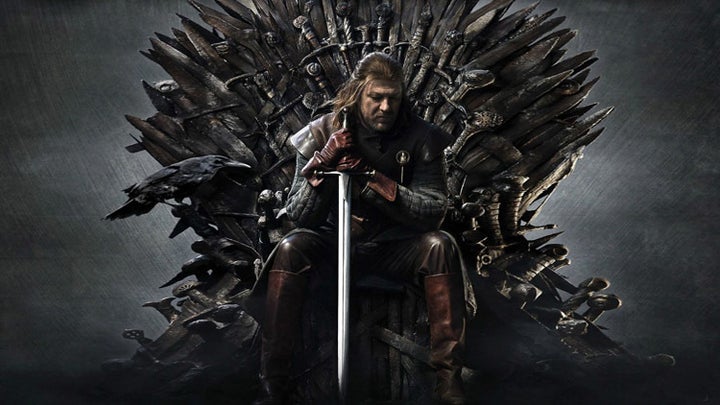 Much of what I will say today you may find difficult to hear, as I will be taking a very critical look at our field. But my intention is to describe as objectively as possible our place in the contemporary world and the many things we can learn from it to our considerable advantage; the major challenges we are all experiencing; what we are ignoring; and some ideas for re-positioning much of what we do. My hope is that we shall all put our arms around problems we seldom discuss and in so doing find ideas and solutions that could help to re-position an art form that we all dearly love and want to see in a much more central place in this brave new world. Before I start though I need to clarify a term for you, which I will be using a great deal. When I use the phrase "contemporary music," I am not referring to Stockhausen or John Adams. I am referring to the music that is all around us every day: rock, hip-hop, rap, jazz, songs and sound tracks—such as Ramin Djawadi's music for the long running HBO series Game of Thrones (see image above).
The global trends for Classical Music have been declining for many years. Orchestras and opera companies in the US, for instance, are closing or suffering major financial crises. Audience numbers are plummeting in real terms with a 30% drop in the US alone over the last 10 years according to the National Endowment of the Arts. Government funding in Europe, for so long the mainstay of financial planning, is decreasing or being questioned. Our art form is being challenged by charges of irrelevancy or worst still, lack of legitimacy, that is, a questioning of its critical place in the fabric of our society. Classical music is charged with appealing exclusively to social and economic elites—this, despite the proliferation of outreach and education programs. Classical music today can be described as existing on the periphery of society, as a niche market that for the moment appears almost invisible and immutable. Our field seems to be impervious to change and innovation, which it must embrace if it is to survive into the future.
So how do we reinvent ourselves? Dumbing down is not the answer. Rather we should be innovating up. This is not about destroying the art form but about making its power and beauty more widely understood and accessible and, most important of all, making our work truly legitimate.
My epiphany about the whole classical music industry happened many years ago when I was running a symphony orchestra that also enjoyed owning and running its own performance hall. When the orchestra was not giving concerts or rehearsing or recording we would use the hall for other events, in particular Pop Music performances. These would draw large audiences and generate much needed profits that would flow to the bottom line. On this one occasion when we had a Pop event I was on my way home from the hall and as I walked across the lobby deep in thought, my attention was suddenly taken by the transformation of this very familiar space. It was now filled with artwork, giant photos and displays, merchandise for sale, and cheerful greeters smiling their welcome and offering help and advice. The change had all been initiated by the Pop promoter. I became fascinated by what I was experiencing so wandered into the concert hall, which had also been transformed. The stage was unrecognizable, refashioned with an attractive set, technology and lighting. So I just had to stay for the show as well. It was great. There was huge energy, very high performance and production standards, and wonderful engagement with the audience. Then it struck me. That was the point. The performance was all about creating a relationship between the performers and the audience. And it was the artists who wanted this to happen and were willing to invest themselves in making it possible. They really wanted to invite the audience to have ongoing contact through social media, recordings, and merchandise. They wanted the audience to follow their future tours, and to become excited and invested in their artistic development. Then I thought about a classical music concert and what we offer.
The comparison was dismaying. All too often, we just put out some music stands and chairs and turn the lights on. The musicians then come onto the stage and play for themselves or their friends. There is no engagement, no sense of a special occasion, just the thoughtless repetition of what has always happened—even when the performance is of the highest artistic quality. The relationship with the audience is transactional, they pay money and we give them a ticket and the chance to hear some music. It has taken Simon Rattle, Gustavo Dudamel, and the Pop world to remind us of what our audiences are missing.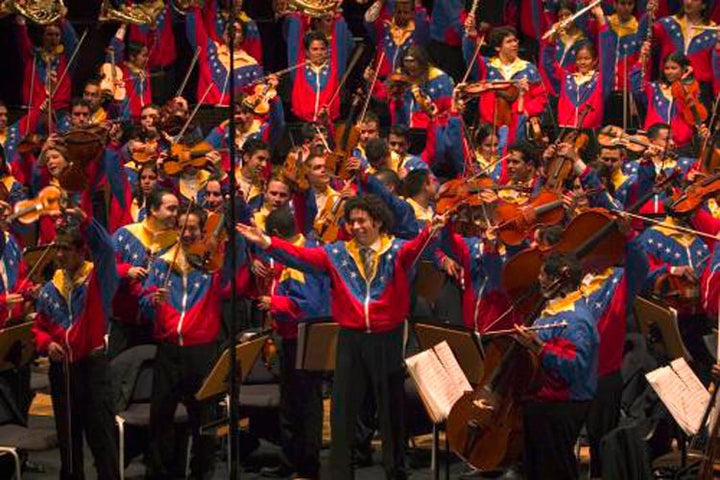 Someone once said that you should never try and solve a problem with the same mindset that created it, so let's look at where we are through the lens of a creative entrepreneur. They would define it as an opportunity, and they might frame it into something like this:
Academic and Performing Arts Institutions are profoundly affected by the tectonic shift in contemporary society, which will test and challenge every assumption in creating a new model of delivery.
So unless we find a way of leaving our planet by taking up residency somewhere else in the solar system this opportunity should be seen as pretty inescapable and something we should be taking very seriously.
But in order to do that we need to look at the greatest weakness within the niche world of classical music, which is preventing such reconsideration:
The Inertia of the Prevailing Paradigm
We are particularly resistant to the notion of Innovation because there has been virtually none in our field for the last 100 years. Organized religion and church services have changed more during the same time period. Innovation in our world is always thought of in baby steps or work arounds rather than systemic change or a giant leap forward. In academia this results in accretions to the existing curricula, which we call called electives. So some of the best ideas, some of the most innovative, are offered on a take it or leave it basis deferring to the dominance of the orthodox required curricula. I am not advocating doing more and more and placing our students under even greater pressures with new required areas of study. I am proposing that we reexamine our priorities given the demands and opportunities of the modern world and simplify what we do. This would mean changing our offerings. And that, in turn, would require creating priorities that allow students to maximize their artistic development, contribution to society, and employment opportunities.
We are the only industry that I can think of where there is no formal connection or creative synergy between the trainers (Conservatoires) and the employers (performing organizations). This means that we cannot rely upon a professional network to support our students emerging into an unfamiliar employment market. By contrast, contemporary music has established networks in the music business world over many years. Through these, students can often take advantage of internships, which frequently develop into job offers. Do we want to bridge this gap?
There are only a few Music Schools examining and conceiving of new ways of teaching and learning based upon Technology. Berklee College of Music in Boston is one of these where new technologies such as virtual reality, augmented reality, and mixed realities are being introduced, and students benefit from immersive learning experiences that challenge the orthodox.
In the performing world National Sawdust in Brooklyn New York (in video above) is another great new venture that includes Technology as part of the audience experience. And I know only of the Experimental Media and Performing Arts Center (EMPAC) in Troy, NY State, which boasts of arts, sciences and technology all interacting and influencing one another with their very contemporary programming. We need to share new contemporary practices and experiences so that this can help to shape our priorities and curricula. And this leads me very nicely to my next point.
In the Academic world, another major challenge is:
The Gordian Knot of Historic Curricula
There are so many myths and legends of immutable pathways created by time and faculty. Teaching and learning is changing. It is using technology, peer learning, distance learning, flipped classrooms. And yet we still believe that the kernel of the conservatoire experience is the one-on-one 11th century seminary model of the master and the apprentice. Music students consider the choice of main studio teacher as the single most important factor in deciding where they will go to study. Their choice has nothing to do with the overall skills training that might be on offer—the very skills that they will need in order to be successful as a performing artist. Isn't it time to broaden the experience of learning about music?
Our future will be defined by Technology. Already it imbues every part of our lives and we are just at the beginning of the developments that will come. To ignore it or exclude it from the concert experience or the teaching model is a bit like the Aztecs ignoring the invention of the wheel. Just look at the pace of change in the last 26 years. Back then, there were 11 million smart phones which had two apps, a phone and fax service. Today there are seven billion and you can't count the number of apps available. Art is being consumed on smart phones and high audio quality has given way to accessibility and convenience. These developments have created major opportunities for innovation that allow greater creativity, social change and connectivity. And classical music has ignored most of it.
Contemporary music, however, is a major exploiter of and generator of Technological Innovation. Just take a look at the largest music platform on the Internet, YouTube, which offers literally billions of videos (I am not including the ones about cats!) If classical music manages 20,000 or 30,000 views of a video, we declare victory. The YouTube Symphony received one million views a few years ago and that was seen as a triumph. Viewing figures of a million for contemporary music are where you begin if you want to be taken seriously. This is one of the major opportunities we could and must grasp to improve our visibility.
Then, there is our fondness for large ensembles, which at conservatoires dictate scheduling, budgets, facility planning, and student recruitment at a time when the orchestral market is declining. With fewer audiences and limited job opportunities for musicians, does it make sense to continue giving these programs top priority? The smaller ensemble is a much more robust and exciting model, and seen by many as the major growth area for classical music's future. It is certainly far more flexible, nimble, affordable, creative, photogenic and attractive to new and younger audiences. What's more, many of these ensembles are exploring different kinds of artistic languages that draw on the connections between sound, image, text, movement and technology.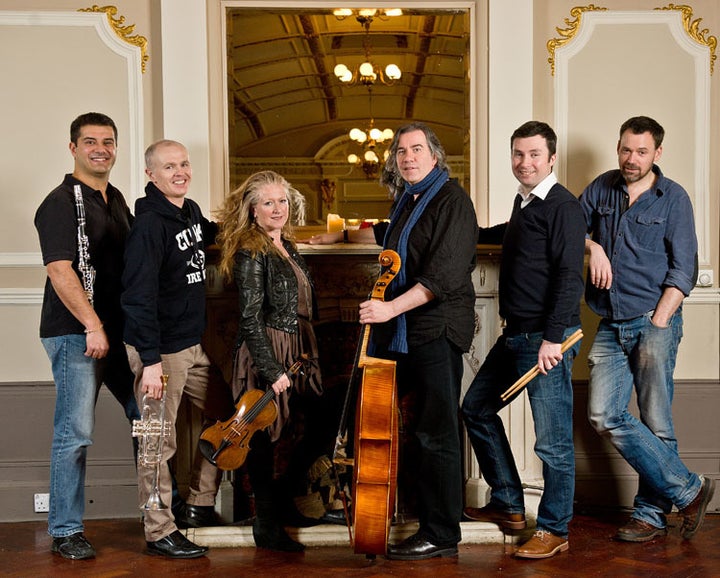 But are conservatoires designing training programs for such a changing model? In my interviews with various ensembles they all said that their new skills were formed and learnt outside the traditional conservatoire-training program. These new skills include staging and production values; working across all styles from pop, hardcore, contemporary, classical, and early music; technology; intimate knowledge of extended instrumental techniques; use of click tracks; the ability to act and perform in stage dramas; and a strong entrepreneurial mindset.
The iconic concert hall has also contributed greatly to our lack of community relevance and legitimacy. I was in Amsterdam years ago with a Turkish friend just walking around that beautiful city taking in the sights. We passed the Concertgebouw and I pointed this out and told him about all the great artists and orchestras that perform there regularly. He listened politely and then said;
"Yes, in my country we always pity you as you place music in boxes for elite people whereas in Istanbul and throughout Turkey, music can be heard everywhere."
For me that is a clarion call to take music out of the concert hall into the community as something that you do as part of your relationship with the community. ( See video below for unconventional family concert in which South Bank Sinfonia spoofs the Olympics). Don't expect them to come to you all the time. Go to them. Of course there will be rolling of eyes and complaints about gyms and community centers and their acoustics. But if you have been following developments in Technology then there is audio equipment that overcomes most problems and makes performance in any space a good experience.
Contemporary Music includes film scoring and music for video games. Have you heard some of the symphonic scores for video games? Really amazing and now the basis of some spectacular concert shows. But in classical music we don't tend to take film music seriously let alone music for video games. We condemn the composers for jumping to the dark side. They are dismissed as commercial, the worst charge you can ever make about a musician. Very few conservatoires teach film scoring: Berklee in Boston and Valencia, the Thornton School at USC and ArtEZ Institute for the Arts in the Netherlands are amongst the exceptions. And yet composers such as Erich Korngold, Max Steiner, Ennio Morricone, Danny Elfmann, Thomas Newman, Hans Zimmer, Elmer Bernstein, Alan Silvestri, John Williams, Bernard Herrmann and Ramin Djawadi have all helped to define and shape the contemporary world in which we live. And their legacy is bright and potent.
This leads me to a big question for conservatoires and then a whole series of supplementary questions, which then impacts the professional world:
Are we training musicians for jobs that are gradually disappearing rather than providing them with the skills for jobs that are just emerging?
Is the product we are producing, that is, the students, merely excellent but without the skills, tools, consciousness, and sense of innovation in the contemporary world to allow them to really engage? Are we just an eccentric part of the entertainment world consigned to provide social ambience for the social elite? What is it we want to be? Are we part of retail, or the entertainment world, or a small religious sect, or a community engagement enterprise, or perhaps something else entirely? And how do we want to engage with the contemporary world so that we can shed the burden of our long historical body, crack that hard-shelled chrysalis and emerge butterfly-like and take our place once again in the center of society? A creative entrepreneur would define the problem, articulate the opportunity, and discover solutions that would produce a giant leap forward. Do we have the energy, creativity and awareness to make that considered jump?
Related
Popular in the Community