The 4 key observations I made about the Kat Von D Beauty brand which really stood out for me were: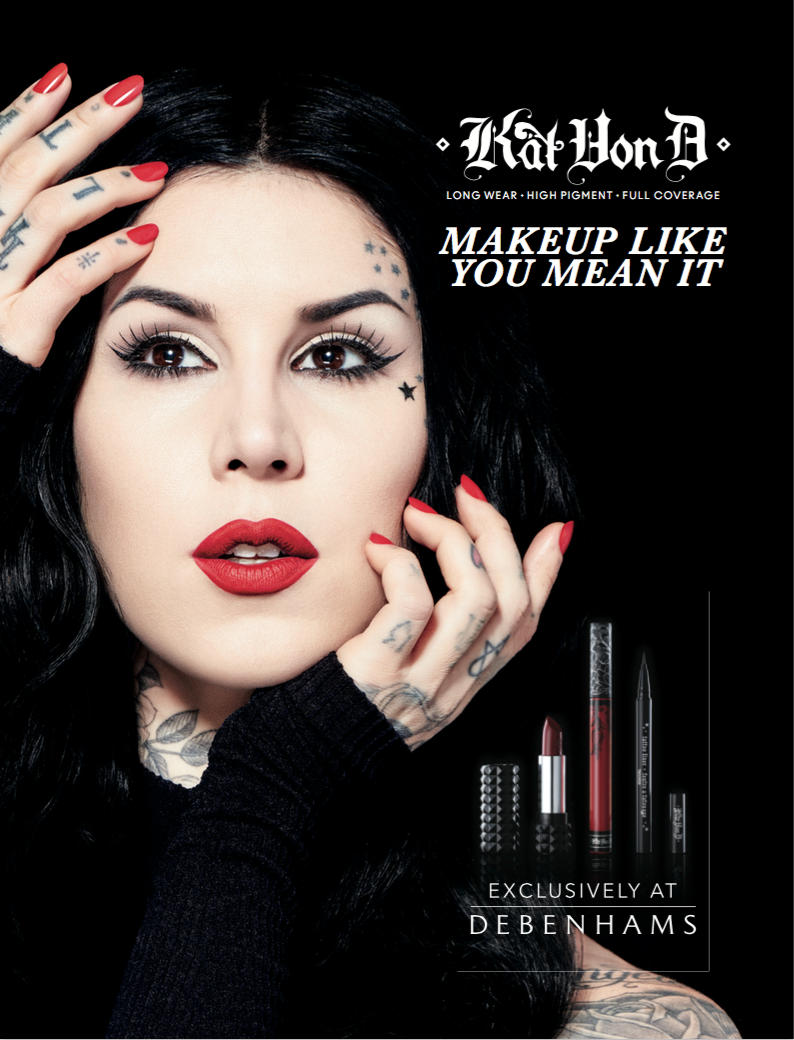 2. CELEBRATING INDIVIDUALITY
"We are bold, unapologetic, outspoken and different in our own way. We are artists, poets and lovers. We are the outsiders and the insiders" - Kat Von D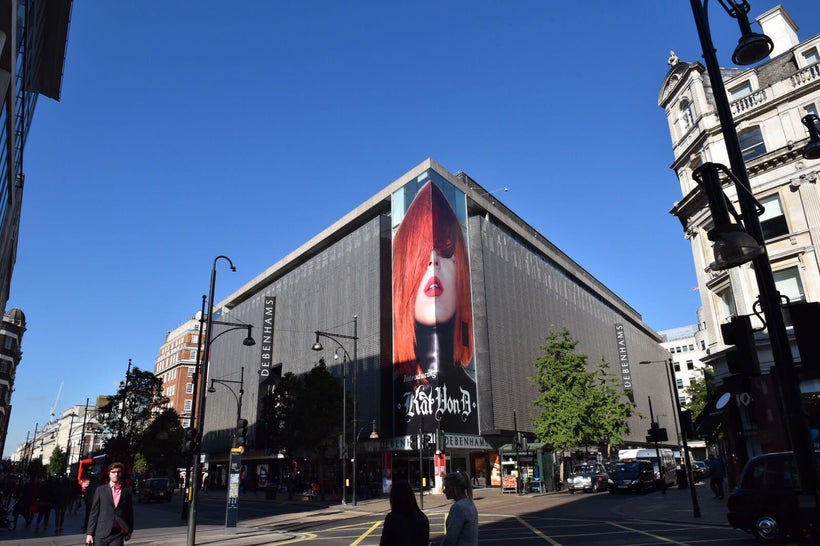 (photo taken by Andrew Stuart @andrewstuart)
Kat Von D is well known for her strong vocal opinions; she celebrates and is inspired by artistry in many ways. In Kat's book 'Go Big or Go Home' she courageously writes about her greatest desires, fears, successes, and failures, and shares how she has dealt with them. She addresses issues close to her heart which I very much resonate with through my own journey—individuality, strength, creativity, independence, presence, wisdom, and altruism. These roots may stem from very different beginnings; however these inspiring stories definitely strike a chord.
As you can see below the design of the range is very different to most of the well-known brands that carry a daintier, softer feel. I interpret the Kat Von D Beauty as a clever, distinctive gothic design reflecting the values of the brand that grows from the inside out – bold, authentic, individual and creative.
"Artistry for the people, by the people" - Kat Von D
Kat Von D is an animal activist and a passionate vegan, she was first inspired to become vegan when she watched documentaries such as 'Knifes Before Forks', 'Cowspiracy' and 'Earthlings'. I really gained a whole new level of respect for Kat when she responded to the backlash from her opinion against the cruel violence towards Cecil the Lion. She took the time to respond in a powerful and vulnerable way, talking about the importance of the topic. Raising awareness and educating her audience on becoming cruelty free she shares why she has such a deep love and compassion for animals.
Kat very much stands strong about having all of her products cruelty free by 2018, therefore the full Kat Von D Beauty range will be vegan and Kendo puts its principles ahead of profits, refusing to sell any products in China until the country lifts its requirement that cosmetics be tested on animals.
In August this year, Kat wanted to celebrate and go one step further in supporting the animal kingdom. She literally put her love of animal activism where (your) mouth is by launching a limited edition everlasting lipstick shade (Orange x), all proceeds were donated to Project Chimps, a sanctuary that caters to and rehabs chimps that were rescued from testing labs! Her intention was sharing the love and compassion for these beautiful creatures.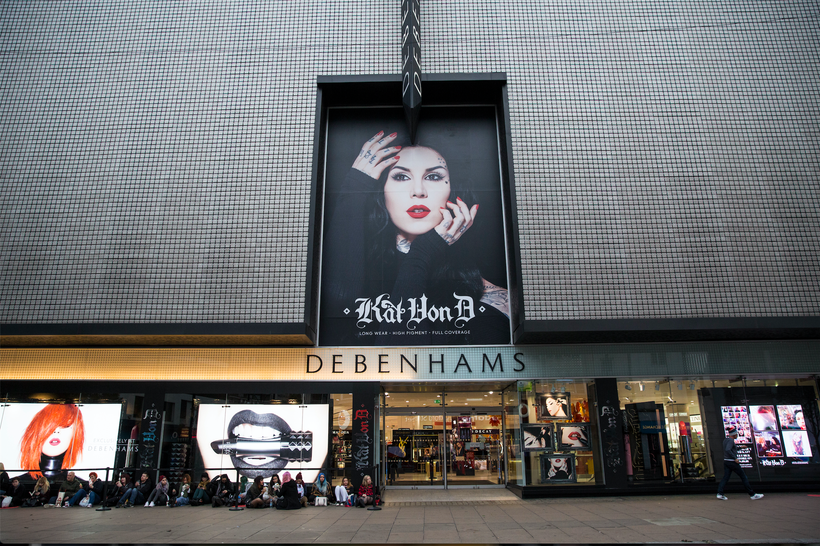 (photo taken by Andrew Stuart @andrewstuart)
Kat Von D collaborated exclusively with Debenhams early last month to launch her beauty brand into the UK. The word spread across the water with devout fans creating mammoth queues in Oxford Street to meet the lady herself.
The Kendo team were so taken aback how friendly and fun her fan base was and really enjoyed being part of such a unique experience. Kat personally met thousands of fans; she gave a warm welcome to each individual as each fan came face to face with one of their idols. Kat even recognized some of her Instagram followers and Vloggers making them feel like good friends.

"Kendo Brands is a brand incubator, Kendo creates, acquires and collaborates with global beauty powerhouse" - Kendo brands
The Kat Von D Beauty brand was the original seed brand that later turned into Kendo. Kendo became independent of Sephora in 2014. The name KENDO is a play on the phrase "can do."  What characterises KENDO is its dedication to product quality, innovation and authentic storytelling.
I am looking forward to watching Kat Von D as she gains momentum and grows her presence and collaborations in the artistry and animal kingdom as well as the cosmetics world! So what do you think? Is Kat actually proving that ethics can be one of the secret ingredients for her success in the beauty industry?
REAL LIFE. REAL NEWS. REAL VOICES.
Help us tell more of the stories that matter from voices that too often remain unheard.
This post was published on the now-closed HuffPost Contributor platform. Contributors control their own work and posted freely to our site. If you need to flag this entry as abusive,
send us an email
.