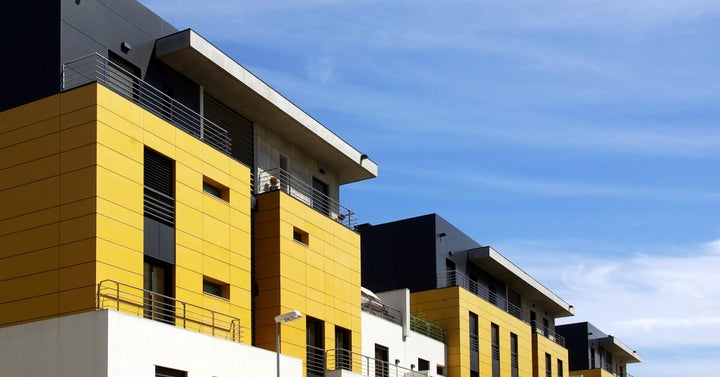 Have you ever wondered if your office environment can boost your work performance -- and even your health? New scientific research suggests it can.
Experts from Harvard Take a Look
For years, people have been wondering if green buildings impact our productivity at work, but the data was pretty thin in this field.
So three years ago, I approached the experts at the Harvard T.H. Chan School of Public Health to answer that important question. They launched new research in this field – made possible with support from United Technologies – and it's changing the conversation in the buildings industry. The findings show that optimized indoor environments and office spaces in certified green buildings improve health and productivity. This research has the potential to accelerate green building adoption because it demonstrates that green buildings not only are good for the environment, but they are good for people too.
This is important, because 40% of global energy is consumed in buildings, so the future of buildings and the sustainability of our planet go hand in hand.
Can You See Nature?
Views of nature can also enhance performance at work. The growing field of biophilia suggests that exposure to nature – trees, plants, the sky, even an aquarium – can improve productivity. Research on call centers document improved performance when desks were reoriented to the window view. Some studies even point to expedited hospital recovery rates for patients with views to nature.
Leading Experts Share Their Views
As the host of the Race to 9 Billion sustainability podcast, I just released a new episode called "What Your Buildings Can Do for You." My two guests are experts in these fields: Dr. Joe Allen is an assistant professor at the Harvard T.H. Chan School of Public Health and principal scientist for the COGfx studies. Bill Browning has been a green building thought leader for decades, especially in the field of biophilia, and is now with the consulting firm Terrapin Bright Green.
Their views help explain why buildings are more than inanimate structures, but rather vibrant places that can optimize human performance.
You can find The Race to 9 Billion and the latest episode on green buildings on iTunes, Google Play, and www.raceto9billion.com. I'll be tweeting about it too, so follow me on Twitter @JohnMandyck to join the conversation.
Popular in the Community