Nearly 27,000 Canadian students studied at higher education institutions in the United States during the 2011/12 academic year, according to the 2012 Open Doors Report. In fact, the total international student enrolment in the U.S. is at a record high with Canada being the fifth leading place of origin. It's no wonder that the National Association for College Admission Counseling (NACAC), recently hosted its first international conference -- its 69th National Conference -- in Toronto, ON.
The truth is Canadian students looking to gain admission to selective U.S. colleges are vying against not only their classmates and countrymen, but an extremely competitive global applicant pool for limited spots available. While it varies from school to school, many colleges limit their international student population to 10 per cent of their overall class. Admit rates for international students tend to be much lower than the overall admit rate.
For example, in 2013, Massachusetts Institute of Technology (MIT) had an overall admit rate of 8.2 per cent, however the admission rate for international students was close to three percent, considerably lower than the domestic student admission rate of 9.9 per cent. University of California, Berkeley had a regular admit rate of 20.8 per cent, but the school's international admit rate was just 14.6 per cent.
With these high stakes, Canadian families can become overwhelmed easily when facing the U.S. admissions process, one that is much more complex than applying to Canadian colleges and universities. However, the good news is that there are steps Canadian students can take to set themselves apart when applying to schools south of the border.
Research, Research, Research!
At IvyWise, we tell our international students that the most important thing you can do when preparing to apply to U.S. colleges is to do your homework. In Canada, there are 90 universities and 150 colleges. In the U.S., there are approximately 3,000 four-year colleges with varying sizes, locations, courses of study and campus cultures. Ultimately, students want to end up with a list of 12 to 15 good-fit schools, a balanced list of reach, target and likely schools that are all academic, social and financial fits.
I encourage Canadian students to look beyond the household name schools and college rankings when building their lists. Get online today and do thorough research. Visit college websites and look at the courses offered and the professors who teach them, look at the extracurricular activities offered on campus and in the local community, and look at the internship and career services opportunities offered. What services are offered on campus for international students? Is there an international student group you can join?
Students will likely be spending four years of their lives on campus, so they also want to get a sense of the campus culture and what issues matter most to students who go there. Look at the campus newspaper, blog and social media channels to get a real student perspective. LinkedIn's newly launched LinkedIn University Pages allows students to learn what's happening on campus, ask questions of faculty, staff, students and alumni, check out notable alumni and explore the professional paths of graduates.
Research will also come in handy when it's time to write those college essays. Many schools ask applicants why they want to attend that particular college or university, and it's best to have specific examples. Schools can tell when you've done thoughtful and thorough research on their institution, so this will help set you apart.
Total Academic Performance, Standardized Tests and "Soft Factors" Count
Many Canadian colleges and universities only consider "senior-level" grades, however, U.S. schools look at grades from all four years of secondary school, so you need to put your best foot forward from day one. If your first and second year grades weren't stellar, that's OK, as long as you show improvement year-over-year. Admission officers are looking for an upward grade trend.
U.S. colleges and universities also require applicants to submit SAT or ACT scores. These standardized tests are marathon exams that require significant preparation. As of last year, all four-year institutions in the U.S. accept both the ACT and SAT. Take a practice test for each exam to see which is right for you. Our international students have performed better on the ACT in many cases. If you're not a good test taker, there are nearly 850 four-year colleges that are test optional listed at FairTest.org. Be sure to read the fine print and check out each individual school's standardized test policy for international applicants.
Many Canadian schools do not require essays with their applications. In fact, unless you're applying for a specific program, they generally don't require any supplemental materials. Most U.S. colleges, on the other hand, do require at least one essay and many have school-specific supplements. Essays and short answers provide the perfect opportunity for schools to get to know you better. Write about something that can't be found anywhere else in your application that gives some insight into who you are as a person, your experiences, and how you plan to make an impact in that particular school's campus community.
Canadian admissions is much more numbers based, whereas U.S. admissions offices place a greater emphasis on "soft factors" like recommendation letters, extracurricular activities, community service, demonstrated interest, and so on.
•Select one or two of your senior level teachers to write recommendations, preferably instructors who have had you in more than one class or know you in more than one capacity, i.e. a physics teacher who was also the advisor for your robotics club.
•Identify two or three extracurricular activates that really interest you and stick with them all throughout secondary school. Admissions officers look for sustained involvement in extracurricular activities, not a long list of one-off activities that you joined just to put on your application.
•Demonstrated interest, or the university's way of gauging how likely you are to attend if you're admitted, is also a big factor in U.S. admissions. Going on an official campus visit, having contact with the admissions office and doing an admissions interview (in person or via Skype), will set you apart from other applicants.
Additional Tips for International Students
Here are some additional ways international students can stand out when applying to U.S. colleges:
•Emphasize your diverse background. Colleges like the perspective multinational, multicultural and multilingual students bring to the classroom.
•Highlight what makes you different from other students at your school and explain why you have a desire to study in America.
•Demonstrate an understanding of what a Liberal Arts education means in America. It differs from more vertical, professionally oriented college curriculums that may be offered in other countries.
•If you can afford to pay full tuition and don't need financial aid, let the college know. It's much more difficult for international students who need financial assistance to gain acceptance.
The sheer size of the U.S. higher education system gives Canadian students so many options. If you do your homework on the schools you're applying to and put a lot of thought and effort into the various components of your application, you will gain admission to a good-fit school.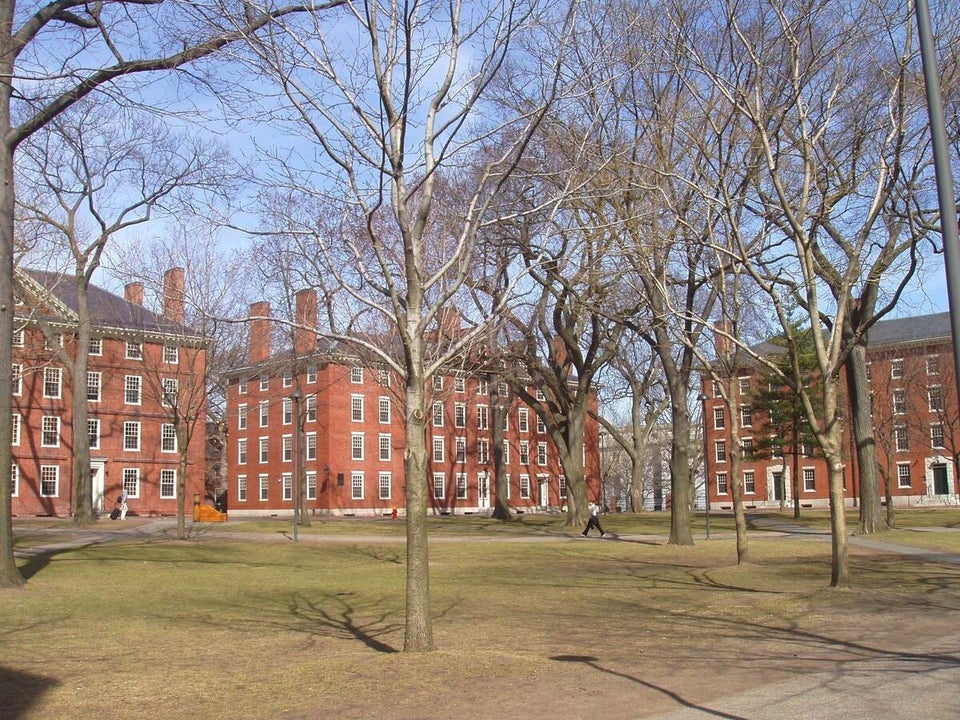 Top Universities in the World
Popular in the Community