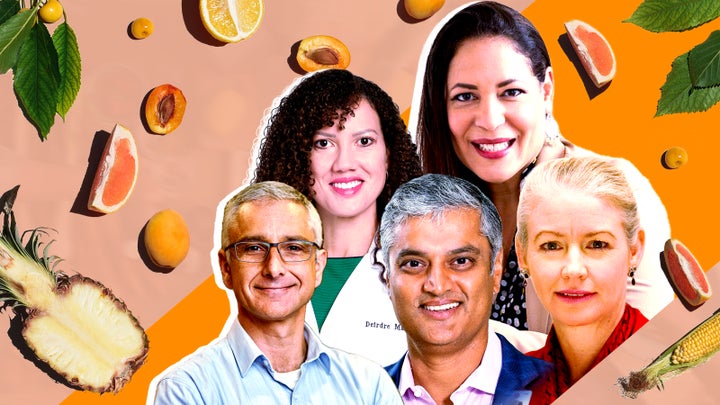 They train for years, work super-long hours and are required to make decisions that are literally life and death. So how do some of the world's top cardiologists keep themselves nourished and hydrated while working in a field that can be physically and mentally punishing? Just in time for heart health month, we found the answers from these experts.
Private cardiologist, Hobart, Tasmania, Australia
First thing: Strong coffee, one shot caffeinated, one shot decaf (for "robust flavor without jitters from too much caffeine"), often with bit of butter blended in to make a "bulletproof" coffee
Midmorning: Another coffee, sometimes with a dash of cream
Lunch: A small snack, perhaps a piece of cheese
Dinner: Salad, often with plain yogurt, sometimes a few pickled vegetables and a protein (steak, chicken, pork or venison)
Bishop, persuaded by recent research, has been following a pattern of eating during an eight-hour window and fasting for 16 hours. Still, he knows that may not work for everyone. "There isn't a single, perfect diet for every person," Bishop said. "It depends on each person's dietary objectives." He likens the way we eat to a bank account, where nutritious choices build up our balance so that we can "draw down" with an occasional indulgence from time to time.
"My recommendation is to follow the Mediterranean diet, which research shows to be very effective," he said. "I tell my patients that you need to minimize eating food that has a bar code on it, and to avoid processed and sugar-dense foods as much as possible."
Further, he pointed out that diet is only one pillar of good health. "For example, we often focus on diet and can neglect the importance of good sleep, regular exercise, reducing stress and periodic health checks and screenings."
First thing (around 5 a.m.): Two cups of coffee with sugar-free hazelnut coffee creamer and a teaspoon of sugar
Breakfast (8 a.m., at work): Fruit and veggie smoothie (low-carb and low-sugar) from plant-based delivery service. Favorite flavor: mint-basil
Lunch: One can of Diet Coke (her favorite indulgence) and a plant-based bowl from the same delivery service (usually a high-fiber choice with quinoa, beans and vegetables)
Afternoon snack: A salty treat like a handful of nuts or a small bag of baked chips
Dinner: Vegetable-based entrees, usually served with quinoa or pasta
Evening (10 p.m. to midnight): Two more cups of coffee as she catches up on work
"I try to keep my eating on a spectrum, and I try not to be too strict with myself," Mattina said. "There might be times I have a deadline due, so I'm not cooking as much and eating out more, but then I get back on track the following week. I'd say about 80% of the time, I'm doing the right things."
Mattina reported that her eating mostly follows the Mediterranean diet. "The only difference is that, as a pescatarian, I only eat fish, not any meat, since I've been a vegetarian since I was 16," she said. "And I don't drink alcohol, so there's no wine at dinner for me."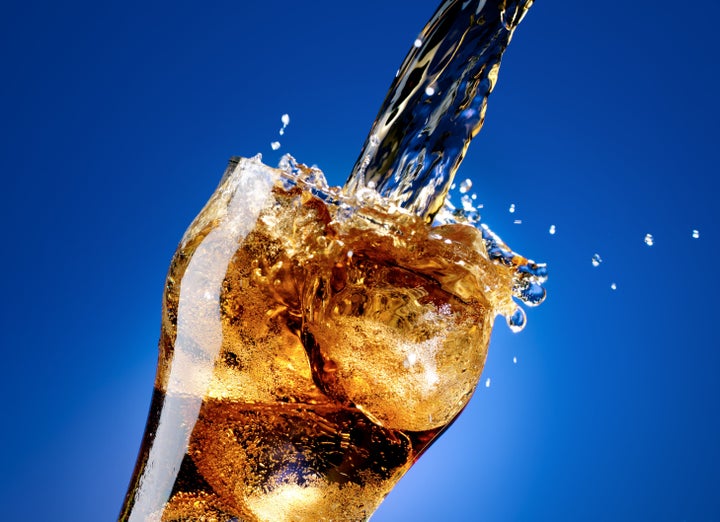 Memorial Hermann Hospital, Houston
First thing: Large glass of water
Breakfast: Greek yogurt with fruit, perhaps nuts, or a boiled or scrambled egg or egg white with fruit and whole-wheat bread
Lunch: Chicken, fish or meat with vegetables, starch (ideally rice, which she loves) and possibly a salad, and water or iced tea
Snack (or quick lunch on busy days): Protein pack with meat, cheese and nuts, as low in sodium and saturated fat as possible, or low-fat cheese sticks or Greek yogurt with fruit
Dinner: Chicken or beef, either baked or grilled with veggies or a salad on the side with low-fat, low-sodium dressing. Weekly, a "free choice meal" at a favorite restaurant: usually steak with grilled shrimp, side Caesar salad, baked potato with chives and butter and dessert (ice cream, cake or flan)
"A firm 'don't' for me is not to follow fad diets," Landrau said. "I don't like to classify certain food groups or nutrients as 'bad,' and I don't totally avoid certain food groups. I never ask patients to deprive themselves of occasional treats if they can do it responsibly and with moderation. I tell them that the same way eating one salad won't make them lose weight, one treat on a special occasion shouldn't derail their efforts if they resume their healthy lifestyle after that."
Cedars-Sinai Medical Center, Los Angeles
Breakfast: Yogurt with nuts, peanut butter on toast and a glass of milk, or leftovers from dinner
Lunch: Fruit and milk. Once or twice a month, lunch out with a colleague.
Dinner: Pasta with vegetarian topping, rice with vegetable and tofu topping, couscous or another whole grain with bean-based toppings. Fish about twice per week. Once or twice a month, dinner at a restaurant.
"I'm very comfortable eating good food," Bairey Merz said. "I'm predominantly pescatarian, and I usually don't eat dessert unless it's very good chocolate." She stresses that she refers to what she eats as "nutrition" instead of "diet." "Diets are something for weight loss, but nutrition is the composition and amount of food you need to feel well."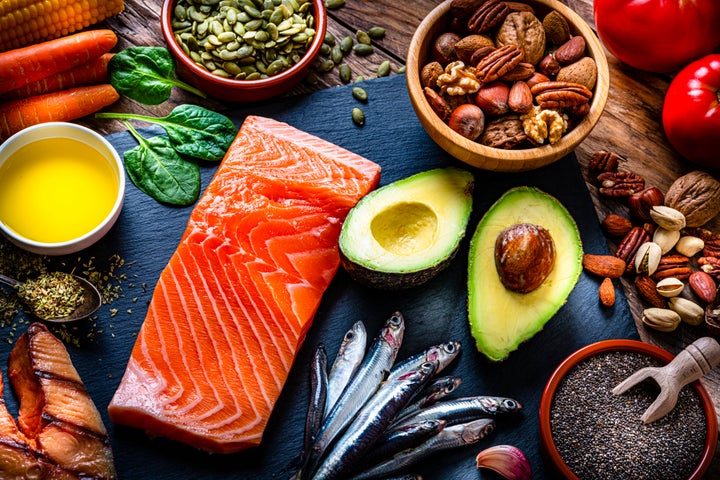 University of Michigan and the Ann Arbor VA Medical Center
Breakfast: A glass of water, one egg (fried or scrambled), a piece of fruit and a thermos of coffee with cream to take to work and sip throughout the day
Lunch: On clinical days he usually skips lunch, but might have a protein bar or piece of fruit. On research days, he'll have a protein bar and plain yogurt.
Afternoon: A latte, if he's feeling sluggish
Pre-dinner snack: Cheese and nuts ("and with a beer if I feel I've earned it")
Dinner (8 p.m.): Three times weekly: Indian vegetarian food with rice, breads, vegetable and dal-based curries and yogurt. Other nights: Indian fusion with Mexican or Italian. Once a week: takeout.
Dessert: "I can go deep on cookies."
"I aim to strive for balance in my eating, but I also believe life isn't worth living without spicy food," Nallamothu said. "I'm a big believer in Michael Pollan's dictum: 'Eat food. Not too much. Mostly plants.' And I've been a vegetarian for about five years now. I started with one of my children who decided to become a vegetarian, and I've continued ever since."
"The older I get, the more I realize how deeply personal food is for people. It is important for us to understand this diversity and be inclusive in how we think about diet and nutrition. Because of my involvement in the South Asian community in southeastern Michigan, I see a lot of patients who eat non-Western diets, including vegetarian ones. Providing dietary counseling for these patients has been a big gap until recently, but dietary counseling has evolved over the last few years in a very positive way."
Before You Go

The Kitchen Tools That Help Chefs Stay Healthy