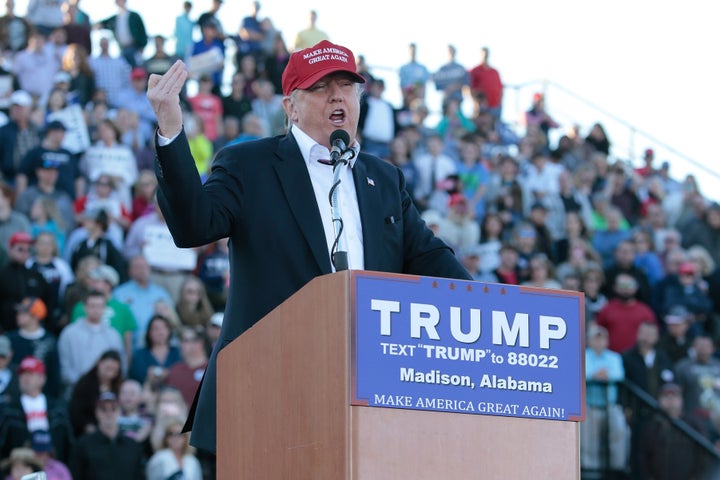 Donald Trump is probably going to be the Republican nominee for this year's presidential election. And people are wondering: "Hey, how did this happen? What inspired Donald Trump's ascension?" Maybe it was you that caused this to happen! Or maybe I did it. Did you ever think of that?
Well, I've completed a quick study of everyone else's quick studies of how the Trump phenomenon came to be, and it turns out there's a clear consensus: Nearly everything you could possibly imagine caused Trump to happen. Let us point the fickle finger of blame!
So, what's the real answer? Clearly the culprit is Rothermel, who sat by and did nothing to stop Trump's ascension to power despite knowing that all of us were causing it. Either that, or we blame the unique way America's near-religious self-mythologizing of itself as a divinely-ordained "exceptional" nation helps to create an inordinate amount of space for toxic demagogues to operate during times of great economic stress or global insecurity.
But yeah, probably Rothermel did it.
Jason Linkins edits "Eat The Press" for The Huffington Post and co-hosts the HuffPost politics podcast "So, That Happened." Subscribe here, and listen to the latest episode below.
REAL LIFE. REAL NEWS. REAL VOICES.
Help us tell more of the stories that matter from voices that too often remain unheard.