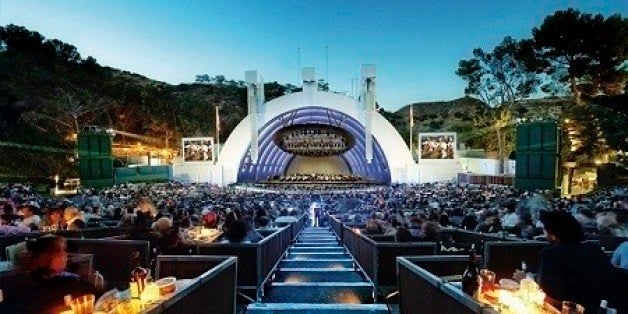 According to Stevie Wonder, "Music is a world within itself/ With a language we all understand." Its history spans decades, its genres are prolific and it's constantly progressing: Classical music's melodious symphonies eventually paved the way for the guitar-laden tunes of rock 'n' roll and the catchy pop songs of today. As tunes have evolved, some cities have garnered more of a reputation than others for preserving music's narrative. The rich history that pulses through these destinations is evident in the memorabilia-filled museums and epic festivals each city is known for, like Cleveland's Rock and Roll Hall of Fame and Museum and Jamaica's Reggae Sumfest. So if you want to make your next vacation all about music, you're in luck: U.S. News highlighted six cities that celebrate their greatest musical achievements in a range of ways.
If you love... Electronic Dance Music
Calling card: Mysteryland
Electronic Dance Music (more commonly known as EDM) has risen in popularity over the years thanks to its upbeat tempo, danceability and the variety of concerts and festivals that celebrate the genre. Mainstream artists like Rihanna and Pharrell have incorporated electronic elements into their own songs, further contributing to the growth of EDM. Some of the world's biggest DJs, such as Tiësto, Hardwell and Afrojack, hail from the Netherlands -- meaning the country's capital should be on every EDM fan's bucket list. Amsterdam hosts an entire season of EDM festivals, including the massive Mysteryland in late August, as well as a few fall events. Mysteryland's daylong festival, held about 15 miles east of the city center in an open field in Haarlemmermeer, features several stages with performances from big-name DJs like Hardwell, Steve Aoki and Kaskade, along with up-and-coming local artists. Plus, when you get back to the city you can explore Amsterdam's lively club scene at spots like Studio 80 or Escape.
If you love... Rock 'n' roll
Calling card: Rock and Roll Hall of Fame and Museum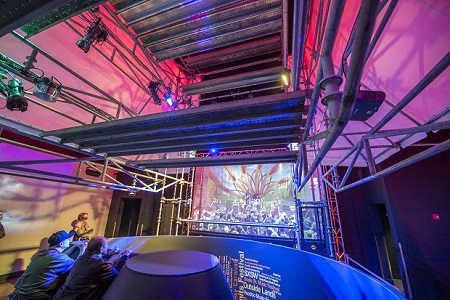 Courtesy Rock and Roll Hall of Fame and Museum
If you want to "rock 'n' roll all night, and party every day," take a trip to Cleveland. The "Rock and Roll Capital of the World" is home to the Rock and Roll Hall of Fame and Museum, where you can learn everything there is to know about the evolution of this genre and its top musicians. The museum (designed to resemble a guitar shooting up to the sky) boasts unique permanent and rotating exhibits. Its latest exhibit, Common Ground: The Music Festival Experience, explores how festivals have become community builders, economic assets to the music industry and opportunities for many artists to get their starts. Also at the museum you'll see a vast collection of artifacts, including John Lennon's 1964 J-160E acoustic guitar, Elvis Presley's custom motorcycle, Janis Joplin's psychedelic Porsche and Michael Jackson's bedazzled glove. The on-site Rock Hall plays host to concerts year-round, but its free summer concert series (which features local talent performing in the museum plaza) is a big hit with tourists and Clevelanders alike.
Calling card: Hollywood Bowl
Los Angeles is so closely associated with Hollywood, people may forget about its strong music industry presence. L.A. boasts massive venues, such as the Hollywood Bowl, the STAPLES Center and the Rose Bowl, which host hundreds of pop concerts each year. Meanwhile, smaller sites like The Wiltern, Greek Theatre and House of Blues grant music lovers a more intimate experience. Headliners like Lady Gaga, Katy Perry, One Direction and Boyce Avenue will perform at venues around town this summer. Festival-wise, you can enjoy sun and songs outdoors at the Budweiser Made in America Festival -- John Mayer, Rita Ora and Imagine Dragons, among other acts, are set to perform in Grand Park August 30 and 31. Los Angeles is also home to the GRAMMY Museum, where you can learn more about your favorite Grammy Award-winning artists, and the Hollywood Walk of Fame, where you can see musicians' names (including the Backstreet Boys, Christina Aguilera and Britney Spears) written among the stars. Scores of recording studios are situated throughout the city, and because L.A. is such a desirable place to see and be seen, chances are you may even bump into some famous musicians on the street.
Calling card: Reggae Sumfest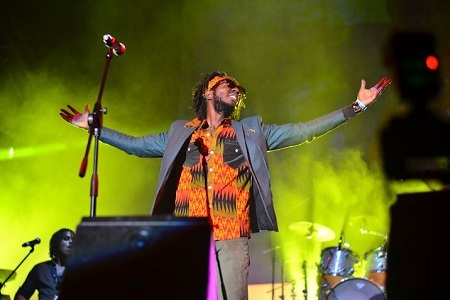 As the birthplace of reggae music, Jamaica has introduced the world to artists ranging from Bob Marley and Jimmy Cliff to Sean Paul and Tessanne Chin. Though you'll hear the distinct reggae beats at plenty of Jamaica's top hotels -- whether it's seeping out of speakers or part of the nightly entertainment -- reggae enthusiasts flock to Montego Bay every summer for Reggae Sumfest. The event -- this year from July 13 to 19 -- is Jamaica's largest concert festival. The 2014 lineup includes Chin ("The Voice" Season 5 winner), Beenie Man, Wiz Khalifa and Jason Derulo, along with local artists. If you're a Bob Marley fan, visit the Bob Marley Centre and Mausoleum, located about 60 miles southeast of Montego Bay in the village of Nine Mile. Many hotels and tour companies offer guided excursions to the site, where you can tour the music legend's birth home, view his musical instruments, read notes from admirers and get a sense of the community in which he grew up.
If you love... Classical Music
Calling card: House of Music
Mozart. Schubert. Strauss. Beethoven. These are just a few of the famous classical composers who lived or worked in Vienna. Grab a map or sign up for a guided walking tour and discover the homes where these musicians created masterful symphonies, sonatas and concertos. For a more comprehensive overview of Vienna's musical greats and the classical music scene, plan a visit to the House of Music (Haus der Musik). Four floors of exhibits display everything from the personal items and wardrobes of Mozart and Beethoven to the history of the Vienna Philharmonic. Think you've got what it takes to command the best? The interactive Virtual Conductor allows you to try -- you'll lead the musicians (projected on a video screen) with a baton and they'll follow your cue. But if you mess up, beware: They won't hold back the ridicule. Vienna is also home to the Central Cemetery (Zentralfriedhof), where you can see the ornate headstones and statues that mark the final resting place of many well-admired composers, including Beethoven, Brahms and Schubert. Finally, when you're ready to immerse yourself in some live classical music, cap off your visit with tickets to a Vienna Philharmonic, Vienna Boys Choir or Mozart Orchestra concert.
If you love... Country Music
Calling card: Grand Ole Opry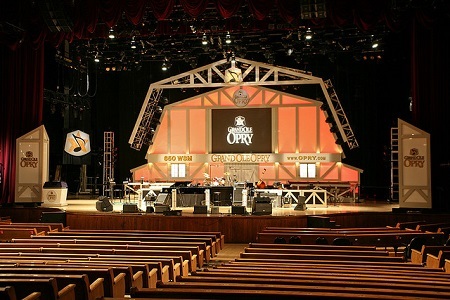 It's got its own TV show, it's got the Grand Ole Opry, it's got up-and-coming crooners and songstresses -- it's Nashville, y'all. "Music City" has long been known for producing talented country music acts and the greats are honored in the Country Music Hall of Fame and Museum, a must-see for any fan. Current exhibits highlight the lives of artists like Reba McEntire and Miranda Lambert, while the permanent artifact collection showcases more than 800 stage costumes, 600 musical instruments and hundreds of other props and possessions of country stars of the past and present. Nashville hosts scores of concerts each year, including the four-day CMA Music Festival every June. If you can't make it for a specific concert, you can head to Tootsie's Orchid Lounge or Legends Corner where live country music abounds.