Our Memories Smell Like Heroin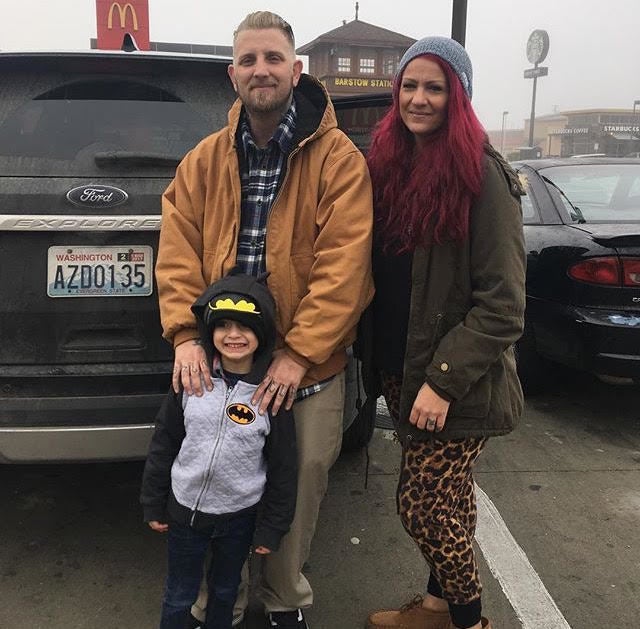 More than eight million children have at least one parent who is addicted to alcohol or drugs. This number includes 14% of children younger than two, 12% aged six to 11 years old, and 10% of youth between the ages of 12 and 17. That number makes up 12 percent of children in this country. (HHS, Substance Abuse and Mental Health Services Administration [SAMHSA], Office of Applied Studies, 2009).
Amber's child is part of the statistic. Amber fell in love with her child's father when he was in recovery.
"He was my best friend; when we met he was sober and became my everything," recalled Amber. "I adored him like no other. He made me laugh. He was far from perfect but he was mine, and I was his."
Things between Amber and the love of her life quickly unraveled when he relapsed. Amber was already 14 weeks pregnant.
"I keep our fondest memories together locked away because they are all I have left from the happy times before what we ultimately became…a broken family," she said.
Hoping to give her unborn son a fighting chance at normalcy, Amber left her ex and moved to another state.
With a record-breaking staggering death toll that continues to climb, Parental Substance Abuse is becoming more and more common. Prenatal complications due to drug use are just the tip of the heartbreaking iceberg. Even if a child is born healthy, like Amber's son, the odds build against them if one or both parents are addicted to drugs or alcohol.
According to Drugrehab.us, Child abuse and neglect is more prevalent in homes with an addicted parent. Children with parents who abuse substances are three times more likely to be abused, and four times as likely to be neglected, than those who grow up without an addicted parent. In fact, 1/3 – 2/3 of all child harm cases involve some level of alcohol abuse or drug addiction.
More so, a child exposed to a parent's drug use is more likely to display behavioral problems be at a higher risk for developing a mental illness, like anxiety or depression. Troubled children risk being placed from caregiver to caregiver, which is detrimental to their sense of stability and security.
The first two years of her son's life, her ex battled to stay sober, banking clean time only to relapse. This resulted in Amber letting him back into their son's life only to have him disappear again.
"All while, our son was an innocent bystander," Amber said, noting the majority of her son's contact with his father are from pictures still hanging in her home. "I fought so hard to keep our family together, I selfishly didn't know how to say enough and continued to let him keep coming back when he would get sober and clean up his act. Every single time I would get my best friend back, only to be shattered again by tiny square packages of black tar heroin and missing spoons from our kitchen."
Amber realized to break the cycle; she had to change if her ex was unwilling.
"I started to grow tired; I started to change. I realized that my best friend and partner had died a long time ago," expressed Amber. "I was always in a state of grief, mourning the loss of this beautiful person I truly loved with my entire heart."
Her moment of awakening came when she found the father of her son unresponsive in her bathroom. He had overdosed, and Amber jumped into action, called 911, and began administering CPR.
"As I was breathing for him, I could feel every ounce of hurting and suffering our family had endured being poured into every breath I gave him for nine whole minutes until help arrived," she recollected. "After, I never felt the same. I knew parts of me had finally died inside for the last time. It was time to let go. So, I did."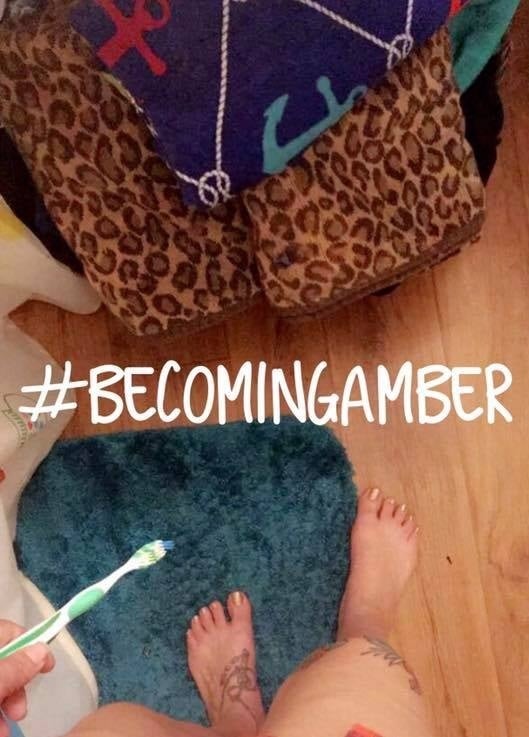 "He didn't have to die for me to grieve the loss of him," added Amber. "Brushing my teeth has never quite been the same in that spot by the sink."
Three days later, he was out of Amber and her son's lives for good. Amber refused to see him as he collected his belongings, choosing drugs over his family. When she returned to her house, she found it trashed.
"I began picking up the pieces. Then reality started to set in of what this had done to our son. How this had affected him," said Amber, tearfully, stating her son, now in counseling, recalls his father close to death in their bathroom. "It was one of the hardest realities I have had to face. For so long, I tried to make something work. To make our little family whole."
"I started blogging after the pain of all of this became such a major point of contention," explained Amber, who runs the blog, Becoming Amber. "I felt alone; no one talked about co-parenting with an addict, no one talked about being the significant other of an addict."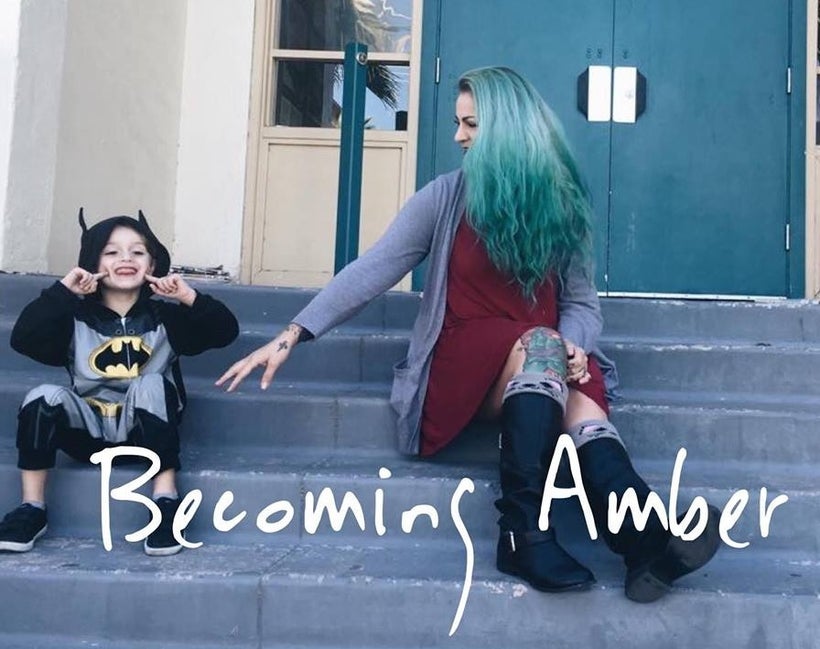 "So I set out on a journey to heal, to become all the things I felt robbed of during our relationship," she continued. "I worked on myself. The devastation of the day he overdosed was haunting me; it consumed me. I woke up and needed to lighten the load of that pain. I ended up starting the blog writing open letters, and it helped me heal."
Accepting they could never be a nuclear family, Amber has dedicated her life to co-parenting her son with her ex, who still battles addiction. The balance at times becomes tricky, as her son's health and wellness are her top priorities.
"I kept a journal of our time together, and when I crack it open, for some reason, the memories and entries smell exactly like heroin," said Amber.
Calling all HuffPost superfans!
Sign up for membership to become a founding member and help shape HuffPost's next chapter
This post was published on the now-closed HuffPost Contributor platform. Contributors control their own work and posted freely to our site. If you need to flag this entry as abusive,
send us an email
.