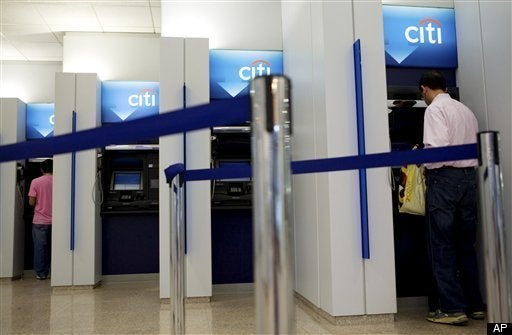 Even if you don't want to admit it, even if you're embarrassed to admit it, you're very likely among the estimated 50 million Americans who have been overdrawn on their checking account in the course of any given year.
Last year, banks earned nearly $24 billion in overdraft fees from you, their customers.
$24 billion in a single year earned off your money.
What's more, the Center's research shows that spending on overdraft fees exceeded spending on common household items like books, postage and even fresh vegetables. And unlike prior years, most overdraft fees are now triggered by ATM and debit card purchases and not paper checks.
Are changes on the way? Not really. The Business Journal of Milwaukee recently reported that Chicago-based Harris Bank is "eliminating overdraft and non-sufficient funds fees if a customer's account is overdrawn $5 or less" and "limiting the number of fees for overdrafts and non-sufficient funds to four per day."
But let's be realistic, when most people go overdrawn, it's probably going to be for more than $5 at a time. Who are they kidding? Are you really going to go overdrawn on a pack of gum? Most likely it's a $20 and up charge that will do the damage.
How about this for a sneaky practice? Many banks reserve the right to clear the largest debits off your account first, followed by the smaller ones, which can easily drain your account much quicker. A quick phone call to my own bank this week confirmed this exact practice.
So what can you do? How can you avoid being overdrawn on your checking account and protect yourself from falling victim to one of these practices?
Know what you're up against: It really pays (no pun intended) to read the privacy policy pamphlets and "changes to your account" letters that you receive either by email or snail mail regarding your checking accounts and all of your bank accounts for that matter. When you keep aware of new fees or changes to existing bank charges, you'll be better able to be prepared to watch your account and have added information to use when you contact customer service or a bank representative with grievances about charges to your account. Ask if your bank allows you to opt-out of overdraft protection which generally either allows transactions to go through regardless of funds or links to another account you have, such as a savings account.
Maintain a minimum buffer: Keep a minimum amount of money in your account at all times, even in those last few days before you get paid. This is often easier said than done, especially for those of us who are really living paycheck to paycheck. Aim for100 as a minimum, instead of50. With the average overdraft fee at35 per transaction, one charge at this rate from a balance of50 could really put your balance in hot water.
Budget to spend cash:When it comes to basic expenses such as fuel, groceries, lunches out, etc. It makes more sense to pay with cash. Budget the amount into your household budget (a must if you really want to keep track of your spending) whether it's a simple Excel file or Quicken software or even a budget on paper, then you can have a fixed amount to spend. When you go to grocery with $100 cash in your pocket instead of using your debit card, I'll bet you'll be much wiser on how you spend it. It's a lot sadder witnessing the bills dwindle in your wallet, than collecting receipt after receipt from cashiers. Bring a calculator too, so you won't overestimate what you can spend. When you get accustomed to spending cash again, you'll feel much more liberated and best of all, you'll have less transactions to track in your register.
Consider a credit union: Credit unions are member-owned, not-for-profit, cooperative financial institutions whereas a bank's primary purpose is to make money for its investors and stock holders. Find a credit union near you at: http://www.joinacu.org/ and look for one that is government backed and insured by the National Credit Union Administration. Compare their rates on loans, savings accounts and their checking account benefits. You may be pleasantly surprised.
Related
Popular in the Community