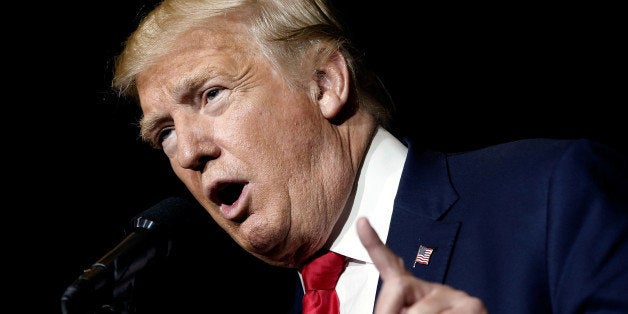 Marco Rubio (R-FL) said, correctly, in his failed primary campaign that it is dangerous to have Donald Trump in control of nuclear weapons.
Now, this same Rubio has pledged undying fealty to making Donald Trump the next president of the United States. His reason is that a President Hillary Clinton would be awful.
Rubio must now answer the next question: Name anything a President Hillary Clinton could possibly do -- based upon her proposals, pronouncements, past, anything -- that could possibly be as bad as giving a pathetic, narcissist-sociopath the keys to our nuclear arsenal.
Let us hear the answer to that question. What is worse, Marco, than nuclear war? Trump is not only unhinged enough to start one, he and his aides have wondered aloud why we cannot use them if we have them.
The same goes for every Republican who continues to support Donald Trump because they think Hillary would be worse.
And, if they cannot state anything Hillary might do that would be worse than nuclear war, then their electorate should toss them from office for supporting someone whom those involved with the nuclear program have, in an unprecedented statement, said should not be near the nuclear weapons.
Calling all HuffPost superfans!
Sign up for membership to become a founding member and help shape HuffPost's next chapter