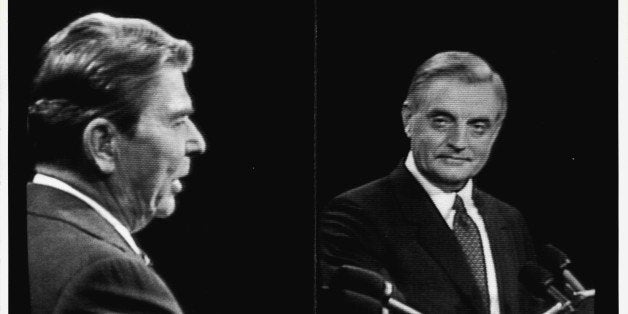 For Hofstra University, hosting the first presidential debate this evening is, without a doubt, an unparalleled educational experience, a public service, and an intellectual treasure. Most college students have one small window to see a presidential debate on their campus; if their school is not selected (and only four traditionally are), then they usually graduate before the next election cycle. This debate will be Hofstra's third (it previously hosted debates in 2008 and 2012, and is the only school to host three consecutive presidential debates), and each time, students have immersed themselves in every possible learning opportunity, from participating in debate-related programs to volunteering for the debate to being among the lucky few to win a debate ticket (all tickets that Hofstra receives go to current students via lottery).
For the University and surrounding community, a presidential debate here means witnessing democracy in action and having the opportunity to understand the key issues, politics, and personalities in the race through numerous programs leading up to the event. For students of the presidency, the chance to see the race for the White House up close presents a unique window for evaluating the selection process, policy issues at stake, and much more.
For many reasons, the 2016 presidential race is historic: 17 candidates initially competing for the Republican Party's nomination, and businessman Donald Trump defying all predictions to emerge as the nominee, despite no previous political experience; former First Lady Hillary Rodham Clinton running for president for the second time in the Democratic Party, this time winning the nomination, but after a bruising series of contests that revealed deep divisions among constituencies. Consequently, this presidential debate promises to be the most widely viewed in history. With 90 minutes, two candidates, one moderator, and a worldwide audience, what will we be looking for in the Hofstra Arena on Monday evening?
Image: Appearances matter in politics and especially in a general-election presidential debate, when the candidates face each other for extended discussion of their politics and policies. The very first presidential debate -- between Richard M. Nixon and John F. Kennedy, televised exactly 56 years before Hofstra's upcoming debate -- is remembered for how Nixon looked unwell and uncomfortable, in part because of the bright studio lights and his decision not to use makeup -- in contrast to Kennedy, who looked healthy and relaxed. At the first town-hall presidential debate in 1992, when audience members asked questions of the presidential candidates, President George H.W. Bush famously looked at his wristwatch; he later said that he wanted the debate to be over. In a televised debate, with multiple opportunities for replay, especially in the digital era, elegant and substantive speaking can be overshadowed by an unfavorable image.
Style: How presidential candidates approach the debate may be as important as their policy answers. After a weak first presidential debate against former Vice President Walter Mondale in 1984, Ronald Reagan, the oldest-serving president to date, disarmed critics who questioned his alertness and mental acuity by announcing in the second debate that he would not make age an issue in the campaign -- that is, he would not use his opponent's "youth and inexperience" against him. His humor neatly deflected a potential distraction in the weeks leading up to the election. In 2000, in contrast, Vice President Al Gore's impatience did not sit well with viewers, who thought his energy -- particularly his loud sigh when opponent Governor George W. Bush spoke -- was overly aggressive.
Substance: What the candidates say is perhaps of greatest importance to people who are taking the time to tune into a presidential debate. In his single presidential debate with President Jimmy Carter in 1980, Ronald Reagan posed a question to viewers that crystallized his critique of the administration: Are you better off now than you were four years ago? In the 1992 town-hall debate, Bill Clinton answered a question about how the national debt had affected each candidate's life by talking about the loss of jobs in his home state of Arkansas and across the country, and the need to make a national investment in people. (Bush, in contrast, stumbled over the national-debt reference -- the rest of the question made clear the person was asking about the recent economic recession -- and then became defensive about understanding the recession's effects even without direct personal experience.)
Regardless of whether one, two, or all three of these issues will be noteworthy in the first presidential debate, without a doubt, it will be historic -- and Hofstra students will be part of that history.
Meena Bose is executive dean of public policy and public service programs in the Peter S. Kalikow School of Government, Public Policy and International Affairs at Hofstra University, and director of Hofstra's Peter S. Kalikow Center for the Study of the American Presidency.
REAL LIFE. REAL NEWS. REAL VOICES.
Help us tell more of the stories that matter from voices that too often remain unheard.