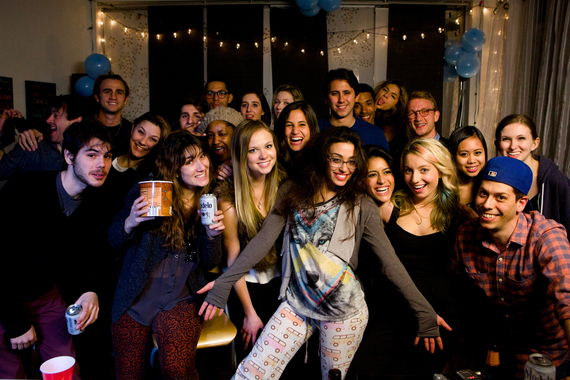 Last week I had a talk with a group called Future Founders, where I shared my startup story with a group of 20 aspiring entrepreneurs. For the first time, I embraced my entrepreneurial failure and spoke candidly about my mistakes--the big mistakes that caused our business to fail. And you know what? It felt pretty great. Once I started talking about Modabound I wanted to keep on blaming myself for everything that had gone wrong because it felt good to share what I learned with others.
If you've had to wind down your own company and haven't taken the time to analyze your mistakes and share the story with someone, I suggest you take the time to do that now. It was an incredibly liberating and rewarding experience. Plus, it got me thinking "Hey, maybe I should be proud of what I built and stop beating myself over the fact that it didn't work out." Even better, for the first time, I started to truly believe it. Now onto my story...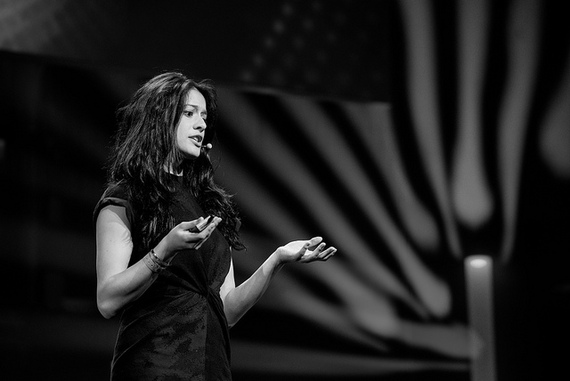 Why did Modabound fail?
&nbsp
The easy answer (for almost every company) is "we ran out of money" or "the investors backed out and we couldn't raise the money" or something related to money and how it wasn't really the founder(s)' fault. While this can certainly be the case for a few companies, I'm willing to bet that for the overwhelming majority of them (say 95% of those 90% of startups that fail), this isn't the case. That's not to say that I didn't use the same excuse when we first shut down Modabound, because on the surface it's true. We couldn't close our Series A round and decided to wind down.
It wasn't until I had a call with one of my TechStars mentors a month after winding down the company that he asked me, "Have you sat down and thought about why it is that you failed? What would you have done differently? Was the money really it and if so, what would you have done to avoid going out of business because of it?" In other words he told me, "it probably wasn't the money, but if that was the reason, then why?"
For the first time, I realized that I had never thought about that. It was easier to close down that company, move on, and blame it on the money, than it was to sit down and analyze where we had gone wrong. I had lost the drive and the passion for the business when I saw that the end was near, but how did Modabound end up in that situation to begin with?
I did some thinking, talked to my co-founder, wrote down pages and pages of notes and read over my old work notebooks to find the answer. And I spotted a trend, we made the following 2 huge mistakes:
1) We did not prioritize our business model because we [wrongly] assumed that eventually we would figure out a way to make money and
2) We focused our efforts on acquiring new users and didn't strive to understand why users weren't sticking around until it was too late.
Here's what happened and what I would have done differently.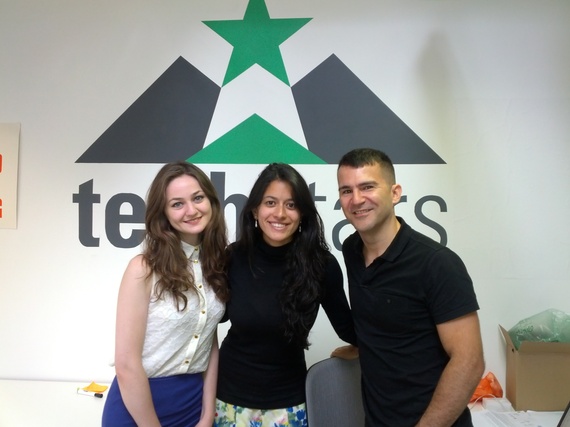 Mistake #1: Build it and they will come--don't focus on making money now...or ever
&nbsp
You should always prioritize which aspects of your company to focus on first. We decided to start by focusing on acquiring users and optimizing the in-App user experience during the early stages. I'd say that it was the right decision to make back in 2013 because we needed to launch an MVP that would prove that college students wanted to use our platform. Three months after launching our MVP, 30% of the target audience at our pilot university signed up to Modabound and 25% were returning week-over-week. We were able to raise a Seed Round, got accepted to TechStars, and in Fall of 2013 we pivoted to become a Mobile-only platform.
While building the Mobile App, my co-founder and I decided that we would launch the App with a payment system that would allow us to collect an 18% commission per transaction. However, when we heard we would have to push back our App launch for another 6 weeks we said NO WAY. Let's launch without payment. (You should know that we took 4 months to transition from Web to Mobile and during that time we didn't have a live product in the market. We were getting desperate.) So we launched without payment, focused our efforts on growing at colleges in NYC and had over 10,000 students on our platform within 6 months.
The problem? We weren't making any money. When we started raising our Series A we realized that this was a HUGE issue. We didn't have a "viral" product with millions of users on the site and we were going back to the same investors, with a better product, with traction, but we still hadn't figured out how to make money. We weren't able to raise the money and now I understand why.
When we walked back into their offices, one year later, they (investors) were thinking: "It's you again! I remember I liked you two founders when we met in 2013 (they must have, no?!). You showed me a product with great traction last year, you went through TechStars and now you have a mobile product with traction too. But wait, you already proved that you could get people to use your product last year. Why are you still not making money? Will you ever be able to make money?" And the honest answer would have been we don't know because we never tried it.
Looking back, we should have known better. We should have figured out if we could have made money with Modabound early on. Not just for the sake of raising money, but to make sure that we knew how to transform Modabound into an actual, revenue generating business. My advice to you: have a very clear idea of how you're going to make money from the very start and start generating revenue as soon as possible. If you find that it's not working out, you'll (hopefully) have some time to figure out a way to change your business model and make it work.
Mistake #2: Focus on acquisition, then worry about retention
&nbsp
You might be thinking "Rookie mistake. We all know that you have to focus on both at the same time." And I agree. Theoretically, I was focusing on both; my business partner and I both knew our retention numbers front and back. We knew that the retention wasn't great, but we also knew that we needed more users. So I kept focusing on making the App grow while spending very little money, but I failed to act upon the fact that the majority of our users were leaving the App and not coming back.
I'll be honest with you, I know why they weren't coming back and I knew all along but was scared to admit it. Why? Because admitting it would mean acknowledging that we had built our entire business based on an incorrect assumption. The thesis of our business assumed that college students would prefer shopping on Modabound because they'd be able to purchase items "on a whim" and wear it out that same day, whenever they wanted to shop for a new outfit. But the truth ended up being that there was too much friction for them to transact in that manner, so users didn't bother to come back after having a mediocre first-time experience.
Modabound required users to message one another, arrange a meet-up and complete purchases in person. We figured that if students lived on the same campus or the same neighborhood, they'd be willing to meet up in person on short notice to buy clothes. Plus, it was a fun way for students to get to know other fashionable gals in their community. But that was not the case. Most users had a difficult time arranging meet-ups; they got frustrated when other people cancelled or didn't show up to a meet-up (understandably), and users only need one bad experience to decide that they'll never come back.
I had this suspicion, that transacting on MB was a big hassle, but I pushed it to the back of my mind. It meant that the core assumption of our business had been wrong and I wasn't sure what to do about it. We didn't have time to change the entire platform and I figured that maybe once we raised money we could figure it out. To be honest, I don't know if we would have but that's besides the point. I do feel responsible for failing to make the effort to tackle this problem early on out of fear of not knowing what to do.
While I do encourage entrepreneurs to stay focused, have short term and long-term goals and prioritize work based on those goals, it's foolish to turn your back on big problems because you're not sure what to do about it. And I think it's safe to say that you should always focus on retaining users because that's the toughest part. You can go out, get a press release and acquire 100K users tomorrow (if you have the influence) but there's no "hack" to make them stick around.
Finally, I will say that having to wind down your company is really rough. It's also true that failure is not talked about enough in the startup industry considering that over +90% of startups fail. I only shared my emotional journey with friends and family but you can read Nikki Durkin's post and Dana Severson's post about what it feels like to go through it. Once you get through the rage, sadness, anxiety, whatever it may be, take the time to sit down and think: "What would I have done differently?".
I'd like to take a quick moment, while in reflection, to conclude with a brief yet important acknowledgment. I want thank my business partner and co-founder Alexa Versavsky, who has been amazing to work with. You are a special talent and I look forward to seeing you succeed in whatever you pursue, now and forever. Additionally, none of this would have been possible with out the support and trust of our mentors and our investors, for which, I will be humbly and eternally grateful.
//Post originally published on Medium.
REAL LIFE. REAL NEWS. REAL VOICES.
Help us tell more of the stories that matter from voices that too often remain unheard.