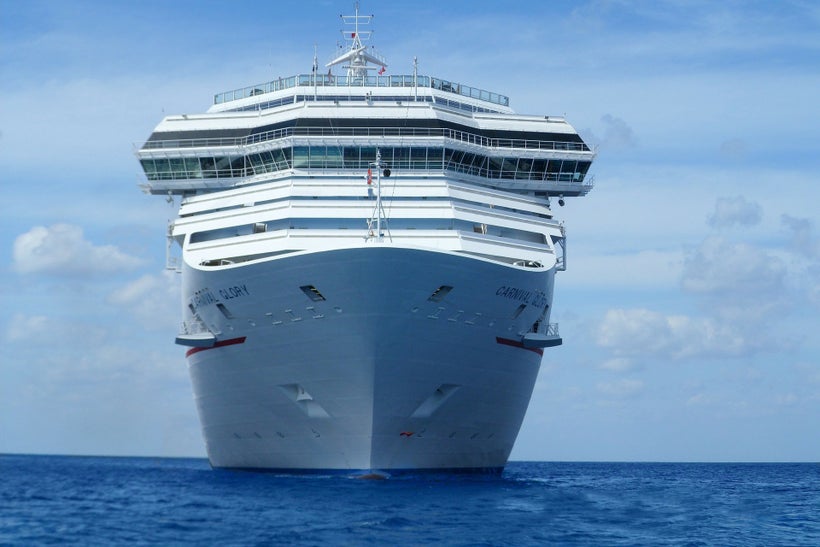 InsureMyTrip, the travel insurance authority, today announced the results of its travel survey of 568 U.S. respondents. The poll reveals that a vast majority of cruisers have experienced some kind of travel itinerary disruption during a trip. Twenty-five percent polled had filed a travel insurance claim for a cruise-related issue. Health reasons also led the majority of those claims with travelers. Missed flights, trip cancellations, medical issues top claims Travelers, who voluntarily participated in this survey, had all researched or purchased travel insurance within the past 24 months. Out of those polled, 25 percent had filed a travel insurance claim for a cruise-related issue. Here are common reasons for filing a claim:
Medical care required during a cruise
Medical issue forced a trip cancellation
Bad weather forced a delay or cancellation of cruise
Missed flight led to a delay or cancellation of cruise
Items lost or stolen during a trip
Getting sick or injured tops concerns Cruisers are more concerned about an illness or injury affecting a trip than bad weather or terrorism. Nearly half polled (49%) worry most about a family member or themselves getting sick or injured. Twenty-six percent worry most about bad weather affecting a cruise. Twenty-six percent also experienced seasickness or a stomach illness during a voyage.
Unexpected schedule change is common During a voyage, 46 percent experienced an unexpected itinerary change. Despite these types of disruptions, cruisers are generally pleased with their overall experience, with 62 percent stating a cruise always met their expectations.
Itinerary, reputation is deciding factor when choosing a cruise The cruise itinerary is the top reason why travelers choose to book a particular cruise. Other top factors included reputation or reviews (59%) followed by price (14%).
Many unclear on domestic health insurance abroad A surprising number of travelers are unclear whether their health insurance works outside the US. Over 36 percent polled were not sure whether their domestic health insurance plan would cover any doctor or hospital visits while traveling out of the country. Thirty-five percent said their domestic health insurance would provide coverage, while 28 percent believed their insurance plan would offer no coverage.
River cruising gains more speed Eighty-two percent of those polled have either been on a river cruise or would like to go on a river cruise. Seven percent have no desire to go, while 11 percent prefer larger cruise ships.
The Caribbean and Europe are hot spots The Caribbean and Europe are tied as favorite cruise destination while 11 percent chose Alaska as a top place to visit.
This article by Julie Ruditzky Loffredi, an award winning journalist and co-author of the "Quick Guide to Travel Insurance."
REAL LIFE. REAL NEWS. REAL VOICES.
Help us tell more of the stories that matter from voices that too often remain unheard.
This post was published on the now-closed HuffPost Contributor platform. Contributors control their own work and posted freely to our site. If you need to flag this entry as abusive,
send us an email
.