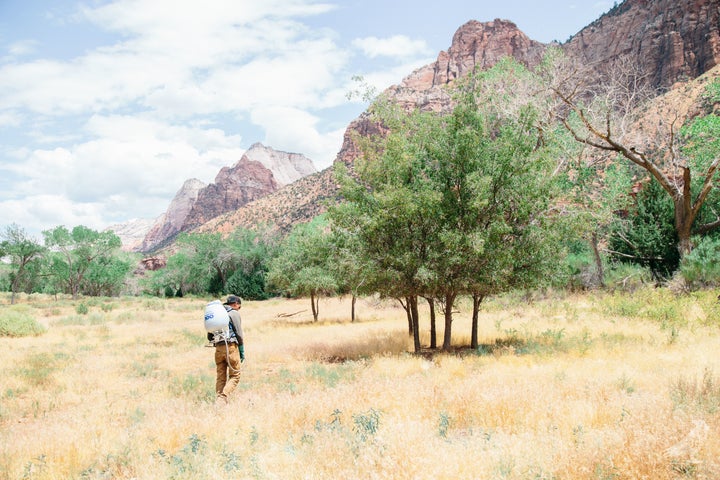 If Congress votes to eliminate AmeriCorps funding, our country's public lands and waters will suffer.
Every year, AmeriCorps members enrolled in service and conservation Corps spend thousands of hours serving at parks and forests. AmeriCorps members build trails, maintain campgrounds, remove invasive species, preserve historic structures, and even help prevent and fight wildfires. Without the help of AmeriCorps members, a lot of important work at federal, state and local parks would not get done.
Corps are locally-based organizations that engage young adults and recent veterans in environmental and community service. Most Corps are non-profits, and the majority of the more than 130 organizations that are part of The Corps Network – the national association of service and conservation Corps – receive AmeriCorps funding. This funding enables Corps to enroll participants and leverage additional funding to complete projects on public lands.
Where exactly does the AmeriCorps funding go? In exchange for their service on public lands, AmeriCorps members receive a modest living allowance and, upon completing their service, a scholarship that can be used to pursue further education or help repay student loans. The scholarship can be worth up to about $5,800 for a full year of service. The living allowance, which varies based on region, is, for many AmeriCorps members, less than $500 every other week.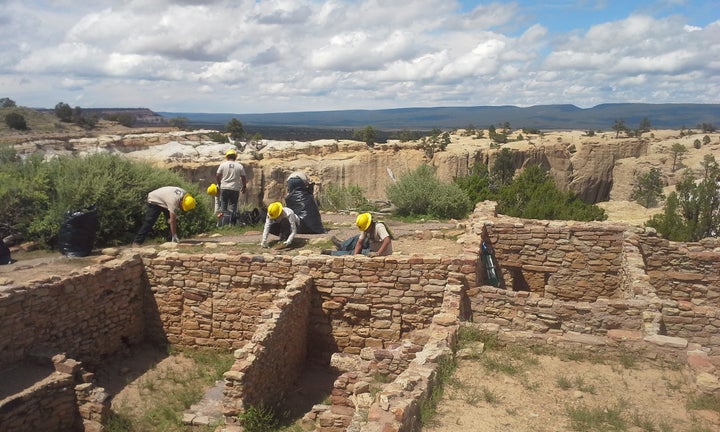 The AmeriCorps living allowance and scholarship are not handouts: Corps participants work for them and our public lands directly benefit. In 2016 alone, the more than 25,000 young adults and veterans enrolled in Corps restored over 1.5 million acres of habitat, planted more than 1.5 million trees, treated over 180,000 acres of invasive species, built or improved nearly 22,000 miles of multi-use trails, and preserved 190 historic structures. These project outcomes simply would not have been possible without AmeriCorps.
Our federal land and water management agencies have limited funding and staff capacity. Due to budget cutbacks in recent years, many general upkeep projects have been deferred. As a result, the National Park Service currently has a maintenance backlog totaling close to $12 billion. The U.S. Forest Service and Fish and Wildlife Service also have backlogs in the billions.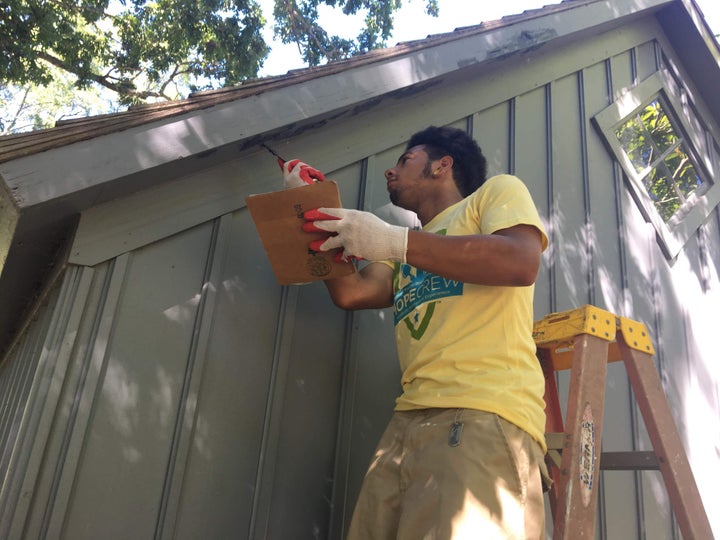 Postponing important work threatens the integrity and accessibility of our parks and forests. By partnering with Corps, our resource management agencies can begin to address this issue. A study conducted by the National Park Service found that the agency could save an average of 50 percent or more on project costs by partnering with Corps. What's more, another study showed that virtually all federal land managers would partner with Corps again, citing the work completed by Corps as "good" or "excellent." In other words, Corps enable the Park Service to complete twice as much work for the same amount of money without sacrificing quality. If AmeriCorps is cut, however, most Corps would have drastically fewer participants, and some would cease operation entirely.
By engaging Corps in public lands maintenance, our resource management agencies chip away at the maintenance backlog in an economical fashion and prepare a new generation of skilled job candidates. Over 35 percent of the Department of the Interior's workforce is eligible for retirement. The same is true at the state and local level. Through their service, AmeriCorps members in Corps gain experience and hard skills needed to succeed in resource management jobs in both the public and private sectors.
Training a new generation of lands managers and keeping our public lands in top condition is good business. In 2015, visitors spent $16.9 billion in communities surrounding national parks. This generated $32 billion in economic impact and supported nearly 300,000 jobs. Every year, America's outdoor recreation industry as a whole generates an estimated $646 billion and 6.1 million direct jobs. Allowing parks to deteriorate also erodes local economies.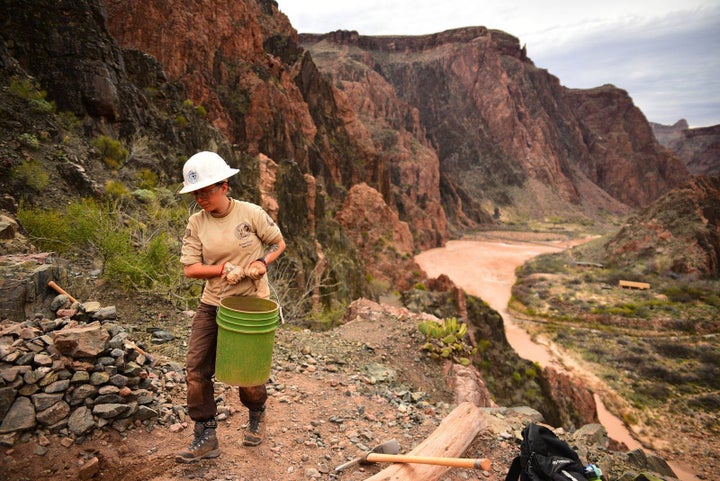 In addition to proposing the elimination of AmeriCorps, President Trump proposed a 21 percent cut to the Forest Service budget, and a 12 percent cut to the Department of the Interior's budget. Decreased budgets mean our federal agencies will need to stretch project funding further, making public-private partnerships with Corps even more important. However, if AmeriCorps is also cut, even more projects will need to be deferred. This means impassable trails and deteriorating landscapes as parks must reallocate funding to essentials, like fighting wildfires. This would be seriously unfortunate as the Forest Service currently must use more than 50 percent of its budget for fires.
AmeriCorps members help our park and forest managers complete important work in a timely and cost-saving manner. By funding AmeriCorps and youth service opportunities on public lands, we ultimately save money on park maintenance. Protecting AmeriCorps funding protects our public lands, too.
Related
Popular in the Community