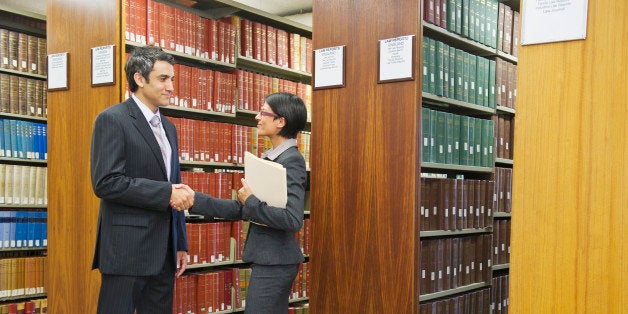 A recent article in the New York Times highlighted the activities of students at Stanford's design school. There, students are encouraged to go out in the field and get to know their prospective customers by asking questions and getting a sense of their needs and the types of innovations that could solve day-to-day problems that they face.
This is typical of the "D School" approach. It is also consistent with the practice known as "design thinking," which focuses on the end-user of a product or service by prototyping potential solutions to consumer problems, field testing them, and adapting the prototype as appropriate changes reveal themselves through actual use.
Law schools can learn a lot from D School approaches and design thinking. Lawyers and the law generally should be more user-friendly, transparent and adaptable. An emerging theory known as "New Governance" attempts to incorporate some of these approaches through legal and regulatory experimentation: encouraging field testing of legal solutions, seeing what works through constant feedback loops, and bringing those solutions to scale.
Of course, law schools that have robust clinical programs, where law students learn the law in the service of real clients, have long placed the client at the center of the pedagogical experience, making sure students reflect on the role of the law -- and the lawyer -- in making the client's life better or worse.
Some strains of legal scholarship -- which many complain too often seems divorced from the real world -- have, historically, looked at how people actually behave within legal system and society generally. Some 70 years ago, in their landmark study which set out to test compliance with the law, William Underhill Moore and Charles Callahan studied the behavior of residents of New Haven and the extent to which they followed traffic and parking regulations. They carried out this study simply by observing humans in their natural environment: the local streets of the city. In recent years, an exciting new field, Empirical Legal Studies, has emerged, where legal scholars use empirical methods to study the legal system and actors within it.
In his new book Simpler: The Future of Government, Harvard Law's Cass Sunstein explores the ways that behavioral economics -- which focuses on how real people act in response to different stimuli, incentives and "nudges" -- can improve the law and governance. Of course, behavioral economics, which some, like Sunstein, advocate we should use to inform legal structures, is a field in which its proponents set out to study how humans actually behave in real world settings.
It is no secret that legal education faces serious threats. The cost of a legal education is said to be too high, and the job market for graduates too weak. But law schools can find new markets for their graduates if they focus on teaching their students to tackle real world needs through creative problem solving -- like D School students.
For one, the legal needs of low- and moderate-income Americans are staggering, and largely unmet. Federal funding for free legal services for the indigent meets about 20 percent of the need. "Wealthier" Americans -- those making greater than 125 percent above the poverty line -- do not even qualify for most free legal services programs. It is no accident that the majority of moderate-income families face legal issues without an attorney.
Armed with new skills and a renewed focus on client needs, new market opportunities might just open up for law school graduates who have broader visions and can think creatively and entrepreneurially. In these ways, they can serve otherwise untapped markets and help to tackle a range of societal challenges like climate change, growing income inequality, the growth of urban populations across the world, and the collapse of rust belt urban centers here in the U.S -- all in ways that are better grounded in an understanding of human behavior, needs and interests.