Where do you start for finding the perfect gift for the number one guy in your life? Put down that tie. Forget cologne. We polled dads across the U.S. and uncovered some surprising insight into the best Father's Day gift ideas, and the good news is they really want to go somewhere fun. Even better, they want to take you along!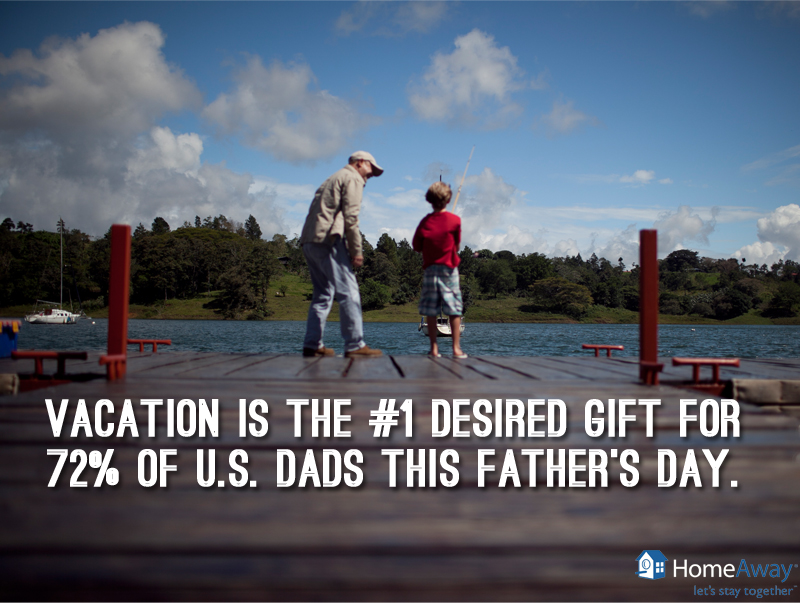 We recently surveyed more than 5,000 dads to find out what they really want for Father's Day this year. To spice things up a bit, the survey also checked in with the ladies to see what they think tops their husbands' wish lists.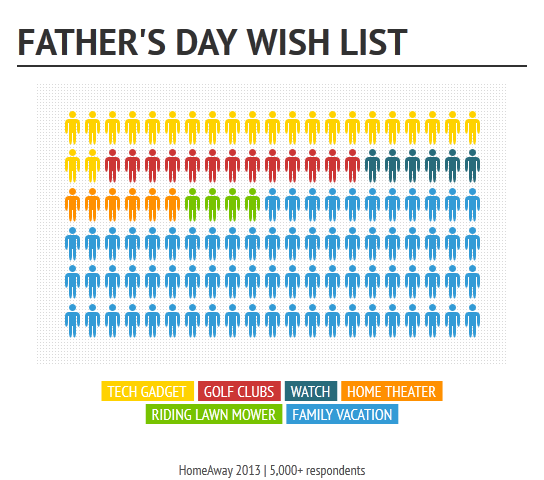 Dads would prefer a family vacation over any other gift for Father's Day (including new golf clubs, electronics, a luxury watch or home theater equipment).
When asked what kind of trip they'd like to take this summer, the majority of dads (49 percent) said they'd prefer a vacation with their family vs. a romantic getaway (38 percent) or a guys weekend (13 percent).
When it comes to smaller gifts from the kids, 31 percent of dads said they'd like unplugged time with the family, with homemade kid gifts coming in at a close second at 25 percent of those surveyed. Not surprisingly, only 12 out of 1,097 dads said they want a tie.
On the significant-other front, it turns out spouses think their husbands want sex, while the majority of dads said they'd actually prefer a romantic meal instead! On the bottom of their wish list? Cologne.
So what kind of trip should you plan for Father's Day? According to the survey, dads want to go to a beach or lake (48 percent). Surprisingly, golf (five percent), gambling (two percent), camping (three percent), vineyard (five percent), sporting events (three percent), theme parks (four percent), and fishing or hunting (four percent) trips came in at the very bottom of dads' wish list for Father's Day.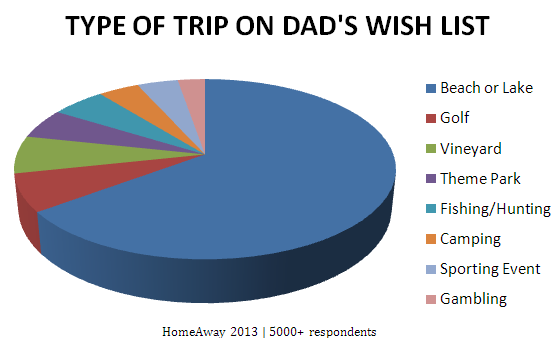 Where to take dear old dad? Here are the top 10 destinations dads said they'd like to go for Father's Day: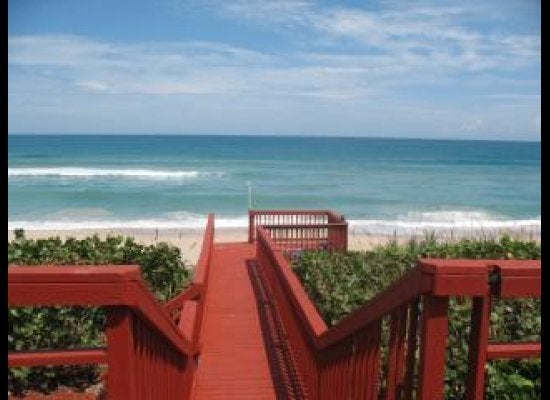 Where Dads Want to Vacation