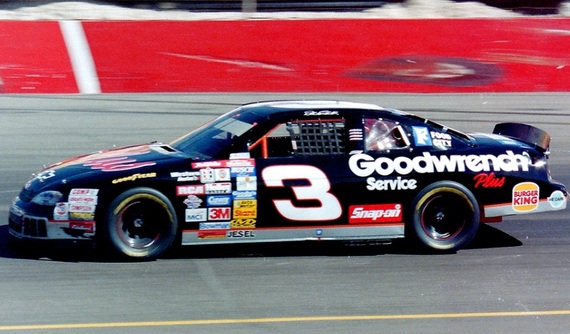 By Elyssa Kirkham, Editor
NASCAR is a $3.5 billion industry with millions of fans -- and this October it revs up with the Contenders Round of the Sprint Cup Series, starting with the Hollywood Casino 400. The next two races in the round are the Bank of America 500 on Oct. 11 and the Geico 500 on Oct. 19. The Eliminator Round will begin before the end of the month.
Fans are looking forward to seeing their favorite NASCAR drivers take to the track in the Sprint Cup Series. But a lot can also be learned from how the big names of NASCAR manage their money.
The cycle of feeling relieved when a paycheck is deposited only to watch it quickly drain away is familiar to far too many. Even the rich, which includes famous NASCAR drivers, struggle with keeping the outflow of cash balanced, and below, their income.
According to a recent report released by economists at Princeton University and NYU, about one-third of American households (38 million) are living paycheck to paycheck, with little liquid wealth. The bigger surprise is that two-thirds of those 38 million households are not poor, and might even be affluent.
We hunted down the strategies used by the richest and most-famous racers to help NASCAR fans learn how to better budget their paychecks.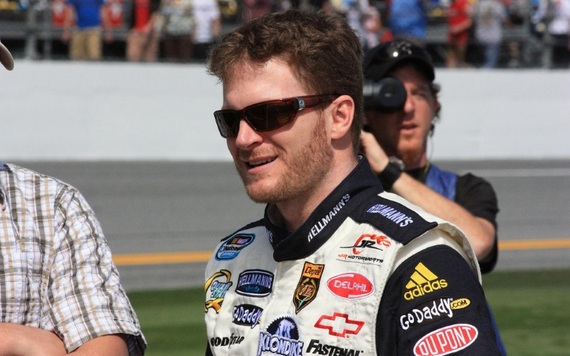 Dale Earnhardt Jr.: Take Baby Steps and Build a Nest Egg
Dale Earnhardt Jr. earned $14.9 million from racing in the year spanning from June 2013 to June 2014, according to Forbes. The race car legend has grown his empire to include lucrative ventures like ownership of two Whisky River bars, and earnings of $11 million from endorsements in the last year. Earnhardt is not only the highest-paid driver in NASCAR, with total annual income of $25.9 million, but was also voted NASCAR's Most Popular Driver in 2013 for the 11th straight year.
As Earnhardt built his career on the track, he also learned to manage the wealth that came with his success.
"When you first start driving, you don't understand the value of a dollar," Earnhardt said, reports ESPN. "You don't understand how far a dollar will get [you] when [you're] 50 years old. Five years into your career you're starting to understand it ... I need to be smart here and put away a nest egg and build on that. You take baby steps. I did."
Like Earnhardt points out, starting small is key. Saving just a little bit from each paycheck will help you stretch them further today, have an emergency fund to fall back on if needed and secure your financial future. Even just saving a few dollars a week at first, like with the 52-week savings challenge, can lead to big changes in your spending habits.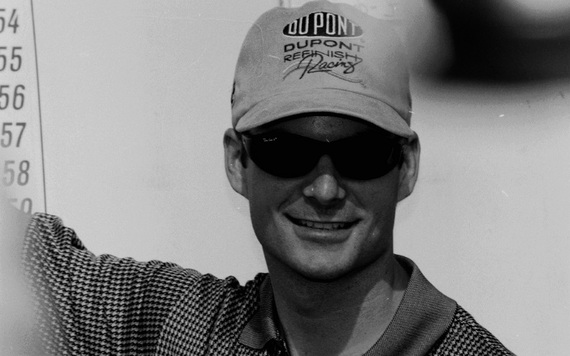 Jeff Gordon: Ask For Deals and Keep Your Lifestyle in Check
At 14 years old, Jeff Gordon showed up at an Indianapolis Valvoline office and talked his way into a sponsorship that would get him free oil for his Sprint car, reports ESPN. The initial response was to ask Gordon how he got to the office, to which he replied, "My mom drove me. How about that oil?"
Gordon must have gotten over his fear of asking for a deal early on. It's surprising how often a simple request can lower a price on anything from debts owed to overdraft fees or monthly bills.
Another key is to keep spending low even as paychecks grow. Gordon, along with wife Ingrid Vandebosch, made a conscious decision after the 2007 birth of their first child to scale back and provide a more normal lifestyle. Gordon cut his personal staff down, got rid of a yacht and full-time crew, and leased his private jet out to other travelers through an airplane motor pool.
"People think I'm lying when I say that we're up changing diapers and feeding the baby," rather than hiring a nanny, Gordon said to ESPN in 2007. "Anyone who doesn't believe me can stop by at 3 a.m. and see for themselves."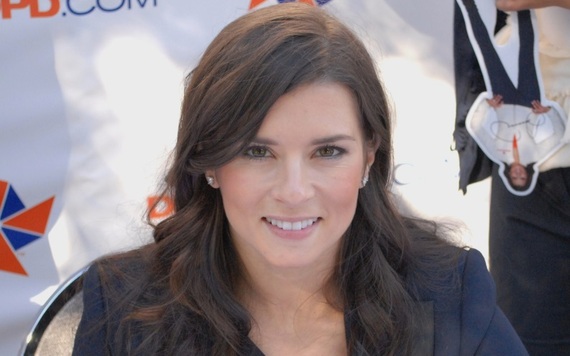 Danica Patrick: Listen to Money Experts and Check On Your Money Daily
Danica Patrick is a fan favorite both on and off the track, a status that has earned her lucrative endorsements like Go Daddy, for which she has appeared in a record 13 Super Bowl commercials. Last year was the first time Patrick raced full time in the Sprint Cup Series, which helped her rack up $15 million in earnings over the last year, securing her the fifth spot on Forbes' list of 2014's highest-paid female athletes.
Patrick's smart money move is listening to expert financial advice: ESPNW reports she employs two private CPAs to manage her wealth. A personal CPA might not be in your budget, but you can still get access to personal finance advice from experts through books, finance sites, podcasts and even Twitter. Improving your financial literacy will give you the know-how to make your money work for you.
Danica Patrick knows that daily tender-loving care goes a long way in stretching dollars from one paycheck to the next. One of her CPAs is dedicated solely to monitoring Patrick's everyday finances.
"She's sort of the comptroller of my money," Patrick said. "[S]he's the one who gets all the payments. She gets all the deposits."
You can apply the same principle to your bank account even without the help of a CPA -- check on your finances daily to make sure spending is on-budget and to avoid mishaps like late fees or overdrafts.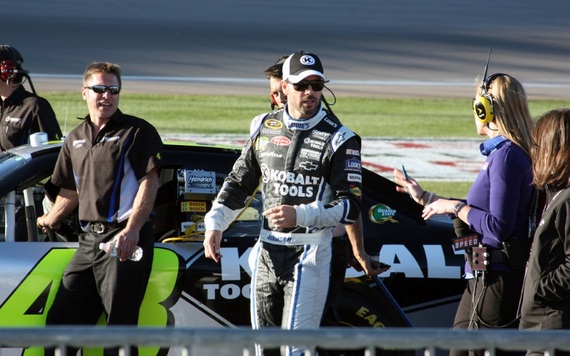 Jimmie Johnson: Use the Barter System
While Jimmie Johnson's earnings of $24.8 million in the last year made him the second-highest paid NASCAR driver in 2014, he definitely experienced some financial rough patches early in his career. When he was just starting out as a rookie driver in his home state of California, Jimmie had no money to pay for rent, he told Bleacher Report. Instead he did chores around the house and prepared meals for roommates, like his signature barbecued shrimp tacos. Johnson's contributions kept his roommates happy and gave the rookie driver a chance to figure out his financial situation.
If you're short on cash, look for other ways to cover your costs. Is there a way to trade services or items, instead of money, to cover your monthly expenses? Maybe a neighbor will babysit for free if you'll keep his lawn mown in return, or get some help covering gas costs by carpooling with a coworker.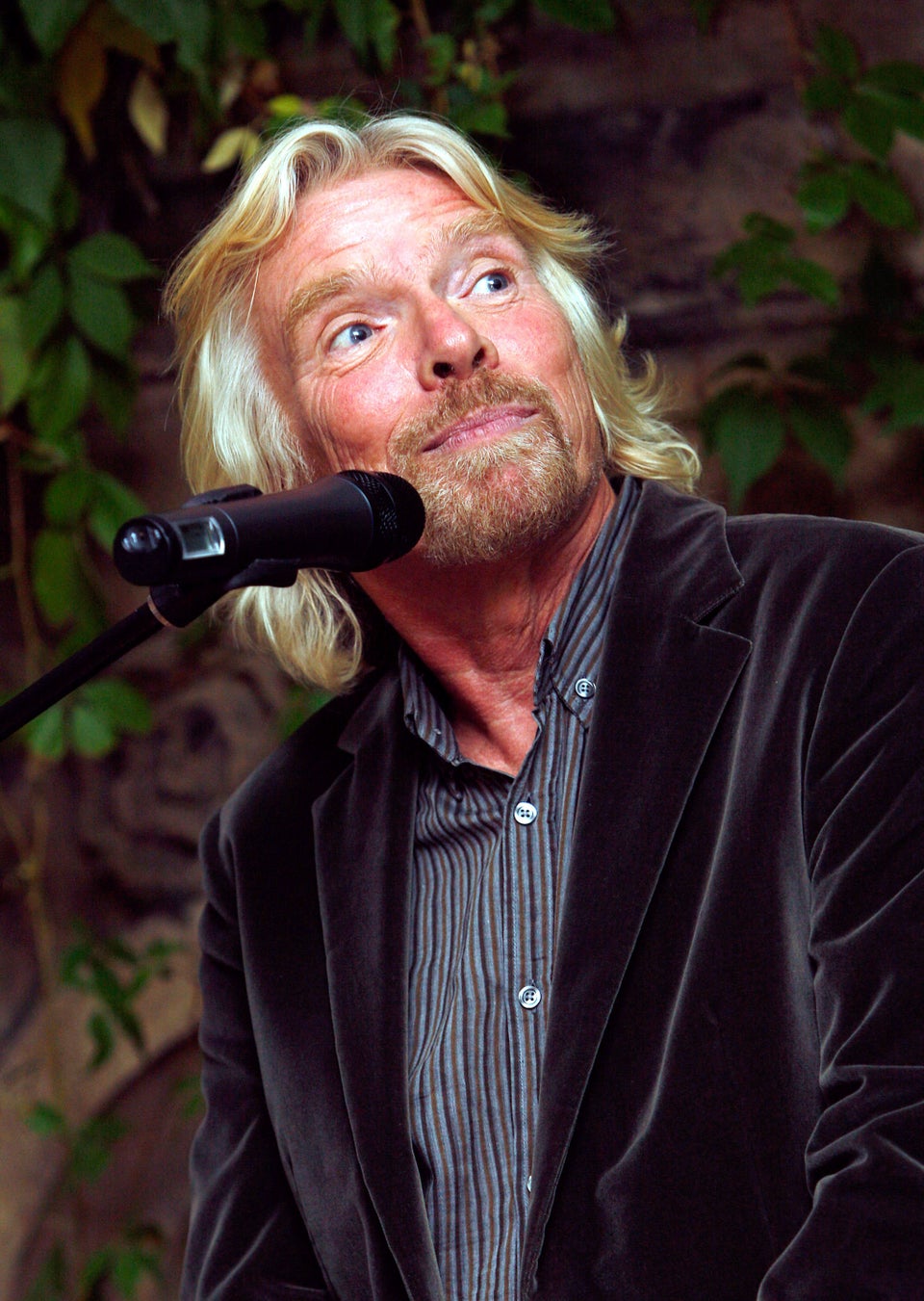 The Best Advice I Ever Got