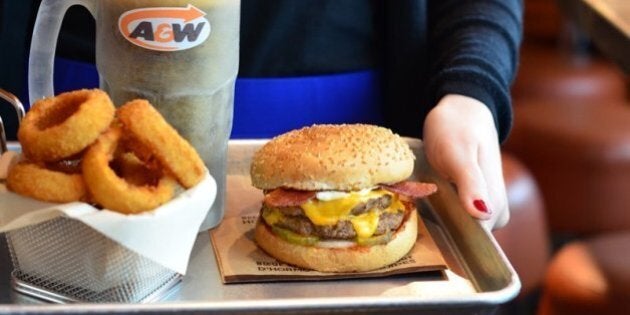 You've seen their orange-hued commercials and have probably had a root beer float or two, but for a chain that's known for its family collection of hamburgers, what are the healthiest options to eat?
A&W Restaurants, with several locations across the country, have recently focused a lot of energy around improving the environment by replacing foil bags with compostable paper, as well as using beef raised without hormones or steroids. But despite these positive changes, like many fast food joints, the calories and sodium count can add up easily with your meals.
Some of the chain's burgers, including the Grandpa burger (with three patties) and Uncle and Papa burgers have over 800 mgs of sodium. While you can always do your research on nutritional information before you go, you may want to look out for key words on the menu.
We asked experts what they would eat at the burger joint for breakfast and lunch. One thing to note this week is that a majority of our experts went for the same options — a single patty burger, a breakfast item focused around eggs and lastly, chicken over beef. Check out their responses below, and let us know, what do you order at A&W?
In our series The Dietitian Dish, we ask Canadian dietitians what they would recommend as breakfast, lunch or dinner options at specific fast food and chain restaurants in the country. Please note, none of the dietitians below are associated with the restaurants we choose, and the restaurants are not paying us to dissect their food. Which restaurant would you like to see us tackle next? Shoot us an email at CanadaLiving@huffingtonpost.com or let us know in the comments below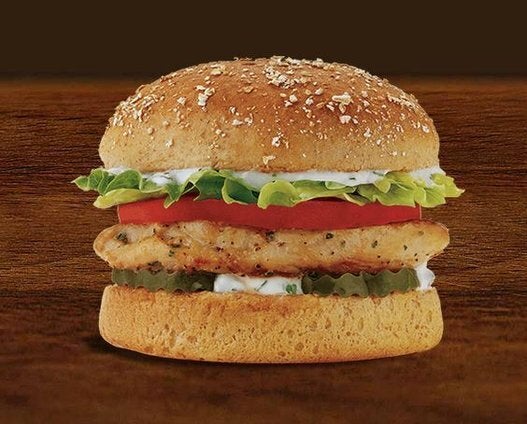 What Dietians Would Eat At A&W
Related
Popular in the Community