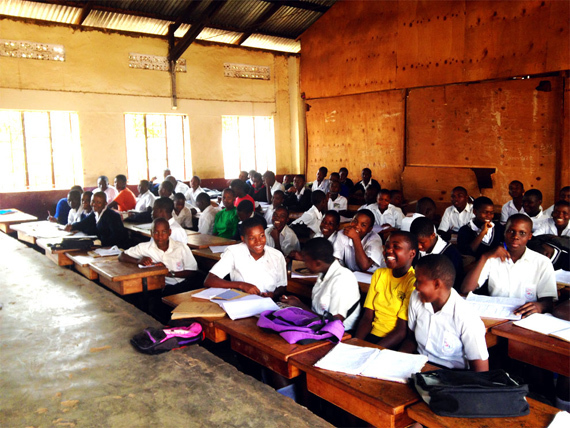 Voluntourism's seedy, shallow side has hit the spotlight recently, thanks to publications like Barbie Savior and Humanitarians of Tinder. It's now common knowledge that volunteering, for some, is more about boosting their own street cred and work experience than helping anyone else. So, does voluntourism actually contribute anything worthwhile to international development, or would the world be better off without it?
Voluntourism's saving grace is that volunteers on overseas projects develop a long-term bond with their host country, and some provide ongoing, sustainable support after they leave. If some -- perhaps even the majority -- of voluntourists lose interest in their service as soon as the likes stop coming in on Instagram, the remaining volunteers who go on to work, fundraise, and campaign for their former host nation surely make up for this.
Several charity workers I know found their calling while volunteering. Some have relocated to our host country. Others have used their skills and connections to continue their support in unique ways. International support from volunteers can make a real difference.
Coby Schoffman pretty much lives by that adage. "Together we can and must make a difference" is the motto of his non-profit organisation, The Nation Foundation, which he set up on return from volunteering in Uganda. The Foundation works with Kikaaya College in Uganda; the same school Coby started out volunteering at two years ago. Now, he's preparing to send seven of his own recruits from a variety of countries to volunteer at the school for the summer.
All of the money made by the Foundation goes into developing the school. As an organisation, it's still so small that choosing volunteers is done on a personal basis. Coby sifts applications and gauges people's interest and suitability case-by-case.
"The first thing I check with people is that they can take on the environment," says Coby. "I tell them 'You're not going to Disneyland. There's no toilets, there's no showers.'" Wanting to "go see Africa" is not a valid reason for applying. In fact, volunteers are discouraged from travelling during their stay in Uganda; they're expected to stay in Kikaaya for the duration.
This rule is more severe than most voluntourism programmes would dare to be, but it means that the people who apply share the Foundation's priorities. Coby himself admits that he had planned to travel around Uganda on his volunteer trip, but had ended up staying in Kikaaya the whole time. Travelling sets volunteers apart from the people they work with, many of whom can't afford to take trips. It makes them tourists more than volunteers.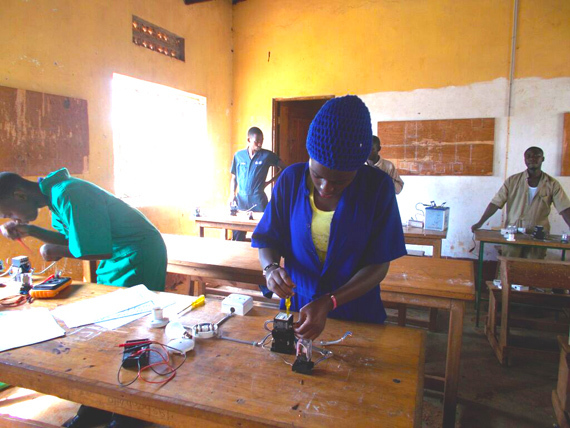 The volunteers at Nation Foundation are also selected on the basis of their skills, and in particular what they can teach students. Chosen volunteers are given the task of creating a curriculum, which is then reviewed by Coby and the school's director. The volunteers are only given classroom time if they show they can provide lessons that will be valuable to the students. Past volunteers have taught environmental sustainability and computer science, while this summer's cohort includes psychology teachers. After class, the volunteers get to teach additional topics that they want to share with students, like basketball and yoga.
Now in its second year, the Foundation has already sent three volunteers to Kikaaya College and raised close to $20,000. Coby works on it in his spare time, on top of a full-time job. He hopes Nation Foundation will have paid staff one day, but for now it doesn't pay its CEO.
I ask him why he decided to start his own non-profit when it would be easier just to run a GoFundMe or IndieGoGo campaign. On top of the fee taken by fundraising websites, it's clear that he's motivated by the inequalities he saw in Kikaaya, as well as by the welcome he received there, to take control of his personal project, from the website design to the last cent donated.
"It's really not that hard," he tells me. It's actually part of his vision that other former-volunteers will pick up on the Nation Foundation idea and start charities for their own causes.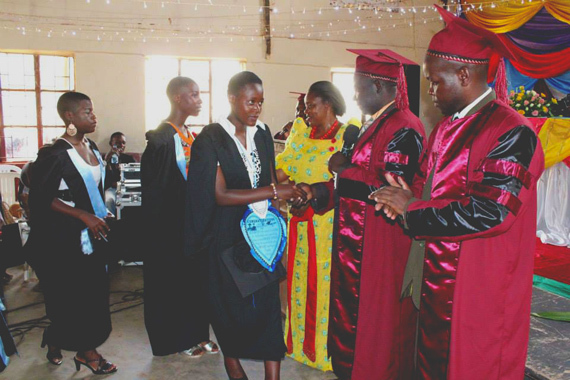 Coby's own volunteering was somewhat atypical from the start. He didn't want the package deal most voluntourists get -- the experience of being one of a conveyor belt of westerners shipped in and out systematically. Instead, he found a school advertising for a volunteer on a grassroots website that has since shut down.
He sounds self-consciously amused by the risk he took flying out to a stranger based just on email correspondence. The school didn't even have a website to corroborate its existence. But it was the remoteness of the school, its lack of technological capability, that made it so in need of a volunteer's support. Without even a Skype call to the director to reassure him, Coby admits he was relieved to find him waiting at Entebbe airport.
The same director still works at the school, and funds a vocational college out of his own pocket where students can learn a trade like auto repair, cosmetics, or hotel service. This is open to the students who can't afford the $80 annual tuition fees charged in Ugandan schools. Twice a week, he and Coby discuss how to use the Nation Foundation's money most effectively. "He's one of the most amazing people I've met", says Coby.
It's clear that Coby's volunteering made a real difference to him, and the Nation Foundation has already made a real difference to Kikaaya College. The Foundation is looking to expand into another school in Tanzania. Like Kikaaya College, it currently receives no help from other organisations. The work in Uganda continues, with new computers, classrooms, a school bus and more on the horizon.