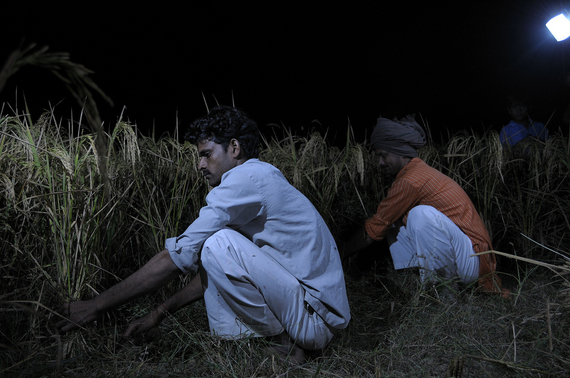 From sub-Saharan Africa to Bangladesh the off grid solar market is posting eye popping growth rates. But despite that impressive performance access to finance has choked the sector's ability to truly scale. That's why a new Series C investment in industry leader d.light is worth paying attention to. This latest and largest investment in off grid solar sends a telling message about the future of the space and its ability to raise serious investment.
Talk to anyone paying close attention and they'll agree the general sentiment is that the off-grid solar space is ready to 'pop'. First off grid solar provider BBOXX announced a $2 million Series A from Khosla Impact. Then Persistent Energies led the first investor exit the space has seen. Now d.light has enticed a serious line up of investors including DFJ, Omidyar Network, Nexus India Capital, Gray Ghost Ventures, Acumen Fund and Garage Technology Ventures into an $11 million Series C.
For d.light this investment caps a total of $40 million the company has raised and cements its industry leadership. While that alone is great news for the space, it's worth paying attention to who was involved. DJF for example is no lightweight. With investments ranging from Tesla to Solar City they have been involved in some of clean techs most exciting and innovative companies something that bodes well for both d.light and the off grid solar space.
As Mohanjit Jolly, DFJ Managing Director describes it, "We are seeing an enormous growth opportunity to provide clean, affordable solar light and power products to the relatively untapped markets of the developing world, and to make a positive impact on the lives of so many underserved consumers."
That growth is captured vividly by d.light's sales numbers. The company has now tallied 6 million solar power products sold that have powered nearly 30 million people's lives. They are living proof that power is transformative, even at watt scale; Indeed small is big.
Omidyar Network was so impressed with this growth that in addition to the investment, Matt Bannick, managing partner, will now join the d.light board. This is a tremendous vote of confidence in the company and the space that sends a signal that can help rally the much needed, and well poised, pool of capital social impact investors command. This set of 'speedboat' investors can help pave the way for the larger debt investments (the supertankers of the finance world) required to truly take the space to scale.
Any way you cut it d.light's good news signals that something big may be brewing. As companies slowly but surely raise the capital they need to light people's lives we are facing the real possibility of ending energy poverty. With growth rates resembling mobile phone expansion in its early days the end of energy poverty may come much faster, and even more cheaply than anyone could have expected. For the billions around the world who are living in the dark it couldn't happen a moment too soon.
REAL LIFE. REAL NEWS. REAL VOICES.
Help us tell more of the stories that matter from voices that too often remain unheard.