Baby Boomers, America's largest generation until Millennials took the top spot last April, have had a transformative impact on how we now live, work and play. And they're showing few signs of slowing down. But given their track record as change agents, and the fact that they're turning 65 at a rate of 10,000 a day, the 55 plus communities arising to house them will undoubtedly give new meaning to the term senior housing.
Just as the Boomers age is on the rise, so are their wants and needs—especially given the 18-year span that separates the oldest and youngest members of this forceful generation. Many are healthy, fit and more adventurous than ever, and all have longer life expectancies than any previous generation.
They also have the resources to do what they want, which means buy better homes and pricey brand name products. Boomers spend $230 billion on consumer-packaged goods, hold 70% of the nation's disposable income and will inherit $13 trillion in the next 20 years, reports Forbes. They also plan on trading up to more luxurious digs rather than settling for less.
For builders and developers, that means designing senior housing and 55 plus communities for the still-youthful Boomers is no longer about offering up wider hallways, larger bathrooms and better lighting. They crave many of the same amenities and lifestyle options as their Millennial children. Think architecturally snazzy buildings with close proximity to dining, retail, entertainment and more, points out Multi-Housing News magazine.
Accommodating Baby Boomers' diverse requirements in senior housing and 55 plus communities is challenging. Through our work designing model home interiors, amenities and hospitality spaces in every part of the country, we've identified three important points builders and developers should keep in mind to meet this generation's wants and needs.
GET THE 55 PLUS TARGET MARKET RIGHT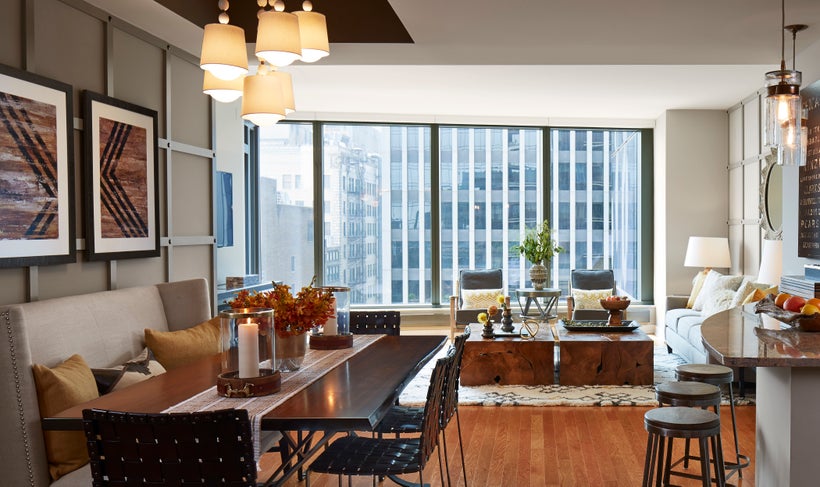 Baby Boomers can't be grouped into one category, so it's important to consider all parts of this generation when creating 55 plus communities. The challenge is finding common ground given their diversity. For instance, a Trulia survey found that Baby Boomers were almost equally divided between those wanting more space and those wanting to downsize.
A South Carolina builder learned how to use buying patterns to their advantage when a development with downstairs master suite ranch homes sold out—but not to its intended target, notes Builder magazine. Given the development's location along a bike-friendly riverfront bursting with outdoor activity, young or first-time buyers were expected to be the primary purchasers. Instead, 55 plus residents bought every unit. This prompted the builder to switch targets and build more single-level home community's next phase with changes that would have even more appeal to seniors, such as covered outdoor spaces, walk-in showers, more built-in storage and remote-access security.
MCA experienced this firsthand in an adult/age-restricted clubhouse. Its developers were set on including a wood shop and craft room in the building, but focus groups showed that what residents really wanted was a place to party down by night and a fitness center to work off their transgressions the next day, as well as access to great food, entertainment and retail options. In short—upscale and sophisticated versions of everything their Millennial children want as well.
BRAND TO APPEAL TO THE 55 PLUS MINDSET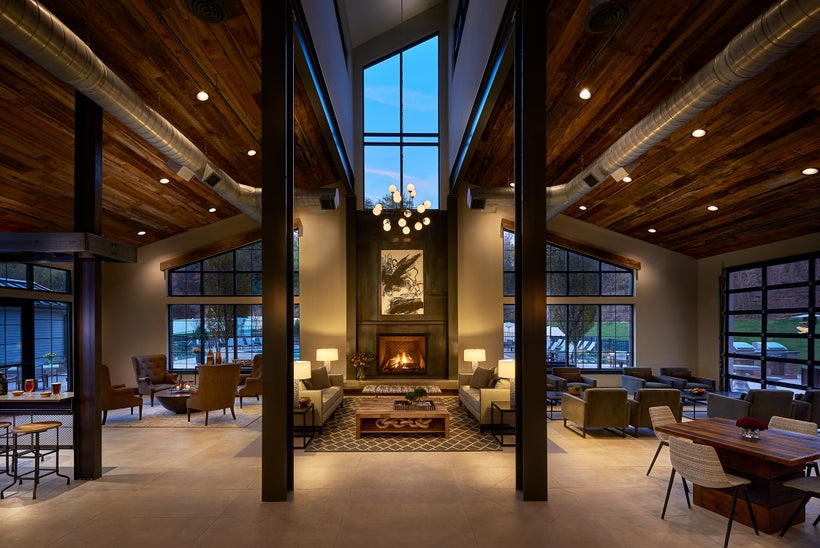 While independent living communities have been branded for the much-closer-to-55 senior, the reality is that they skew towards older residents. Phoenix-based multifamily real estate firm Alliance Residential Company has found that the typical resident in their age-restricted communities are between 70 and 73.
One way to attract active Baby Boomer to 55 plus housing is to stop labeling these developments as such. Times have changed—and don't call Boomers old or seniors, NPR's Scott Simon noted recently. It has too many pejorative associations.
Another aspect of branding is to differentiate senior communities, which is important given the similar lifestyle requisites they have in common with their Millennial children. For instance, luxury is very important to Boomers, but not high on most Millennial wish lists. With money to spend, Boomers want more out of their upscale homes and communities beyond gourmet kitchens, two-car garages, spacious master suites and fancy community rooms. They value healthy building features, from sustainable materials to energy efficiency; programmable amenities, such as social saunas and classes in those state-of-the-art gyms to encourage social interaction; and top-notch concierge services.
BE SUBTLE BUT STRATEGIC ABOUT ACCESSIBILITY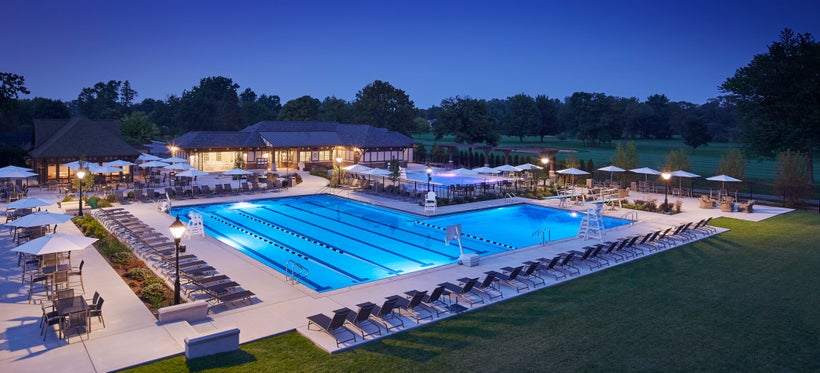 While amenities are a must for all Boomers, fancy in-unit laundry rooms or fitness centers aren't going to cut it. To stay competitive, multifamily developers need to turn up the heat with a new breed of amenities that are intriguing, experiential and appeal to all segments of this generation, notes Buildium. That means resort-style services and thoughtful facilities that are onsite for total accessibility. They can range from yoga classes to onsite medical offices. Developers who are embracing this trend are wisely including more pet-friendly options and rich social programming such as happy hours to provide more personal interactions, according to Globe Street.
Senior communities must also incorporate the basics of universal design, but with two caveats: subtlety and aesthetic excellence. The best universal design is indiscernible; this generation doesn't want to acknowledge that it is there until they need it. Incorporating universal design "invisibly" can be as simple as installing grab bars that double as shelves for toiletries, elegant curbless showers and higher outlets to minimize potentially strenuous bending motions.
Bottom line, creating an inviting environment for senior communities starts with a stronger grasp on this generation's diverse needs. By targeting strategically, branding more accurately and prioritizing subtle accessibility, developers and designers can better meet the evolving demands of the generation that has driven the housing market for decades.
REAL LIFE. REAL NEWS. REAL VOICES.
Help us tell more of the stories that matter from voices that too often remain unheard.
This post was published on the now-closed HuffPost Contributor platform. Contributors control their own work and posted freely to our site. If you need to flag this entry as abusive,
send us an email
.