A new Forbes survey of some the most influential Millennials in America finds that 80 percent of U.S. entrepreneurs under the age of 30 still believe in the American dream. Not only is this generation optimistic, they are also altruistic, with 80 percent of them active in their community outside of work.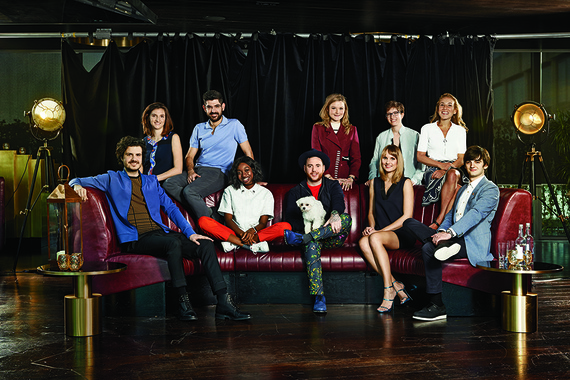 Forbes millennials from the inaugural Forbes 30 Under 30 Europe list published in January 2016. The list featured 300 of the most influential entrepreneurs Under 30 across the continent.

With a detailed questionnaire, Forbes found that younger people welcome change and 86 percent were "very confident" about their future earning potential and certain that the companies that employ them will grow and thrive. They are also idealistic with nearly 50 percent citing changing the world for the better as a goal.

It is no surprise that these Forbes Millennials support Senator Bernie Sanders, whose campaign mirrors their desire to level the playing field so that anyone in America willing to work hard will succeed. It is revealing that 44 percent said that the opportunity to change the world motivates them to be successful.

These Millennials, however, communicate much differently than previous generations. The best way to reach out to them is through the Internet and social media. Sixty-seven percent get their news from trusted websites such as The New York Times or CNN and 61 percent rely on links friends share with them. Only 38 percent read print newspapers and magazines. Avid users of social media, Facebook, by far, is their No. 1 choice for posting content (43 percent), followed by Instagram, Twitter, LinkedIn and SnapChat. They avoid brick-and-mortar stores with 65 percent preferring to shop online.

Being an entrepreneur is important to this Millennial generation. Forty- four percent said that their No. 1 financial priority is funding an entrepreneurial endeavor. More than half report that their biggest financial regret is not saving enough money. Where do they get their financial advice? Parents and friends are the source of this information for 66 percent.

Contrary to popular belief, only a tiny fraction live with their parents, and more than 53 percent do not have student loans.
Reflecting the new trend toward urbanization, 79 percent live or plan to live in cities. This gravitation to urban life means that 30 percent see no need to own a car.

What challenges do they deem most important to them? Twenty-seven percent replied global warming, 24 percent said terrorism and 22 percent said the economy and future recession.

They are loyal to brands, particularly Apple, with 80 percent buying the iPhone over other providers citing superior design as their motivation.

Though they seek change, these Forbes Millennials are not revolutionaries. The survey demonstrates that these young people want to work within the system. They look for meaning in their work and are attracted to entrepreneurial endeavors. Nonprofit organizations should reach out to them as they are receptive to any efforts that will make the world a better place. And again, the best way to reach them is through social media.
Perhaps most important, 97 percent of these millennials are extremely optimistic about what lies ahead for them. Harnessing and nurturing this optimism should be a goal of all American companies hoping to show Millennials that their firms' contribution will make the world a better place.
Mike Perlis is the President and CEO of Forbes Media.
Popular in the Community