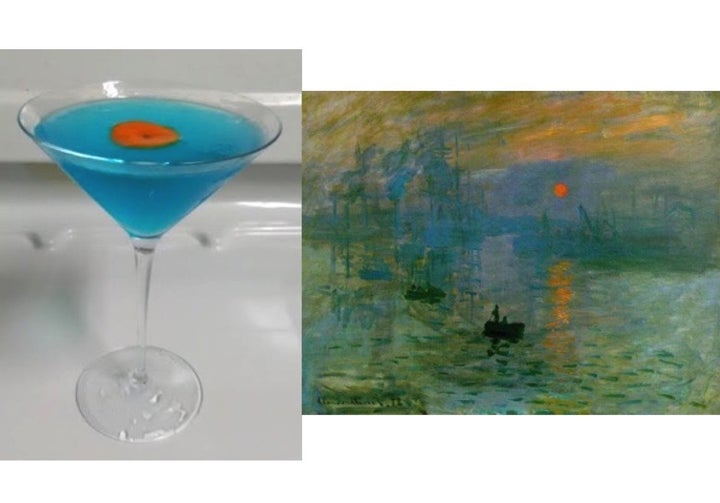 When the "Impressionists" first came on the scene in the early 1860s what they were doing wasn't even considered art by the current Powers That Be, the staid stodgy myopic Academy. Not only couldn't they show their work in any gallery, but the general sentiment was that they weren't even real artists. They were seen as no-talent dilettantes who simply splashed paint on a canvas. It's hard to believe that these people, whose work appears nowadays on ubiquitous calendars and coffee mugs, and sells at auction for millions of dollars, were once considered radicals. Such is the fate of the trail-blazer, the pioneer, the one whose destiny is to go before all others. They stuck steadfastly to their belief in themselves, regardless of being cast as incomprehensible upstarts, of being grossly misunderstood, of being shunned.
Claude Monet painted "Impression, Sunrise" in 1872, and it is this singular work that gave birth to the name "Impressionism", as these artists, begrudgingly gaining public acceptance by the mid 1870s, were from then on called "Impressionists".
In honor of trail-blazers everywhere (who always seem doomed to re-invent the wheel yet again), and of this painting in particular, I created this new cocktail, inspired by its story and its beautiful colors.
½ part Luxardo Maraschino Liqueur
½ part fresh-squeezed Lemon juice
½ part Schweppes Tonic Water
dash of Fee Brothers Rhubarb bitters
Shake everything but the Tonic over ice, then add the Tonic and stir. Strain into a chilled cocktail glass. Garnish by floating a round cut from a Mandarin Orange peel in the drink.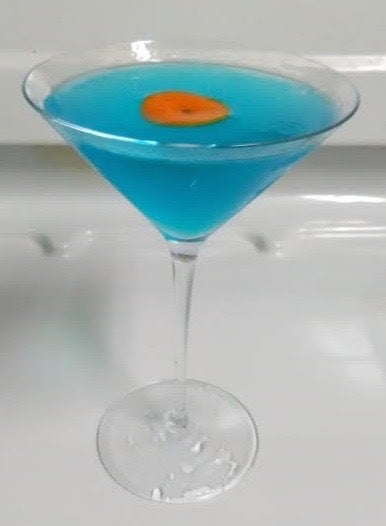 Popular in the Community