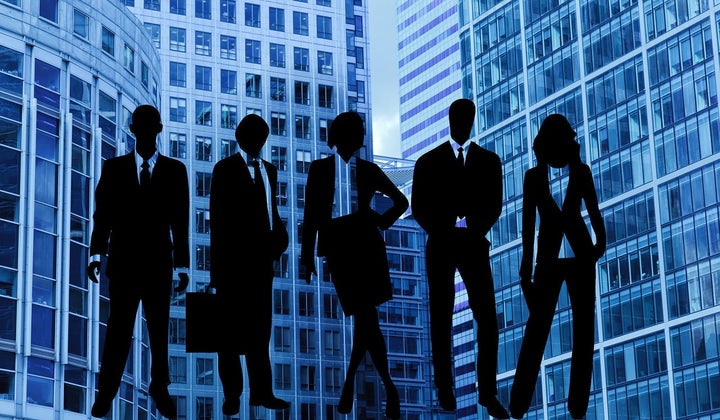 At Twomentor, we share bi-weekly thought leadership from phenomenal executives and social entrepreneurs focused on: a diverse skilled workforce, social impact entrepreneurship, mentoring cultures, sponsorship and elevating women in their careers. We work with many financial institutions and were thrilled to catch up with Elaine Cheng, CIO and Managing Director of Technology and Global Strategy Design at CFA Institute, a global association of investment professionals that sets the standard for professional excellence and credentials. What a dynamo! You definitely will learn a lot from what Elaine shared with our team on women in investing:
Julie@Twomentor: CFA Institute has 142,000 members. What is the gender breakdown and what do you feel women in investing most need?
Elaine: Women represent about 18% of our membership and are even less well represented in the industry overall. This is not acceptable at the CFA Institute level nor at the industry level. Just as we believe in the importance of diversity in an investment portfolio, we believe in the importance of diversity in the teams who make investment decisions. Our gender diversity initiative – the Women in Investment Management initiative -- has these goals:
· Increase the number of women who join the profession and earn the CFA charter
· Retain women in the profession and influence culture from within
· Create demand for diversity as an industry imperative
Research shows that homogeneity is inimical to investment performance. Teams constructed intentionally to include diverse perspectives, of which gender diversity is one dimension, have been shown to deliver better results in terms of both risk and return.
We're sometimes asked why gender diversity – what about other forms of diversity? Our response to that is that women are a minority in investment management across global markets, making them a 'universal diversifier'. We believe an initial focus on gender diversity will yield lessons applicable to other dimensions of diversity and so we've decided to start there although of course, all forms of diversity are important to us.
In terms of what women most need, I would say opportunities for advancement and leadership support. When we asked delegates, who attended our 2016 Alpha and Gender Diversity Conference a multiple-choice question about which factor was most critical to improving gender diversity in the workplace, the majority selected "building the pipeline of future women leaders (talent development)". And when we asked which workplace practice would best allow delegates to thrive as an employee, most answered "supportive top management".
We are working on both of these elements at CFA Institute: developing women leaders so we can promote more from within our ranks, and educating senior management on the perils of unconscious bias and the benefits of encouraging diverse points of view and building diverse teams.
Twomentor: Can you tell us about your role as CIO at CFA Institute?
Elaine: I am the CIO and Managing Director of Technology and Global Strategy Design for CFA Institute. CFA Institute is the global association of investment professionals that sets the industry standard for professional excellence and credentials, with more than 142,000 members in 159 countries and territories.
As CIO, I lead a team of about 80 people and am accountable for the future vision and strategy of technology and systems at CFA Institute. My primary focus is to create superior digital experiences for our members and exam candidates, and to provide and support organization-wide IT. I am a member of our executive leadership team and report directly to our CEO. Recently I began leading a new function at CFA Institute, called Global Strategic Design. I'm excited about this group because it is responsible for using human-centered design for decision making, idea generation and execution. It's such a great time to be in Technology. Like Finance, we don't see enough women in technology. I hope this will change over time.
Twomentor: What programs do you have in place currently to address some of these key needs of women and minorities?
Elaine: Our Women in Investment Management initiative at CFA Institute has these goals:
· Increase the number of women who join the profession and earn the CFA charter
· Retain women in the profession and influence culture from within
· Create demand for diversity as an industry imperative
We are challenging the industry to do better and to acknowledge the importance that diverse teams play in achieving better investor outcomes and so we also fund research to support our view. Having access to hard data is helpful to firms who are doing the hiring in our industry, as well as showing women how they can make a difference in the success of teams.
In 2016, we completed the largest ever survey of investment management professionals on the subject of gender diversity. The published report can be found here. Also, in May of last year we launched a new scholarship program for women that provides scholarship opportunities to those pursuing their CFA Program goals. The Women's Scholarship Program has been well-received and has proven to be very popular. We want to give women every chance to get into this field.
Twomentor: How are we going to get more women to the "C" level in investment industry and what are the obstacles you come across.
Elaine: Over the past 10 years or so, there have been a number of excellent initiatives in various countries aimed at focusing attention on this problem of under-representation of women, not only in the industry overall, but particularly in the C-suite. Of course, this is a challenge not only for the investment management industry, but for industry globally.
I think that you have to start with getting more representation of women in the industry, period. More women in any industry means that, eventually, (and not without a lot of education and awareness building) more women will make it into the c-suite. The talent pool will be larger and, with the benefit and support of initiatives like the 30% Club, and 100 Women in Finance we will make progress. Our Women's scholarship program is directly in support of getting more women in Investment Management. Could we be going faster? Yes, we could. We also need employers (with the help perhaps of governments or state authorities) to make it easier for women who decide to have children to offboard and onboard (re-enter) the workforce. Too often, women feel like they need to make choices. We can't be closing doors, we must be opening them.
As a CIO, I am acutely conscious of the need to encourage women to think outside traditional gender roles. This starts with what they learn in school – in terms of role models and their belief in their ability to thrive and succeed in more traditional male roles. It's astonishing how much unconscious bias plays into our perception of ourselves as much as it does of others. Working to correct this and foster awareness of it from an early age is critical to changing the composition of our workforce. I think the media could do a better job of helping as well. Too many movies and TV shows still show men dominating STEM fields (take Silicon Valley as an example). We need more movies and TV shows that make women working in Finance or Technology as normal. I recently viewed a movie called "She Started IT" about women entrepreneurs… let's see more like this!
Twomentor: 21% of Millennials left their jobs last year, how could/should investment companies recruiting and retaining Millennials?
Elaine: Millennials, like many of their older colleagues, want to derive a sense of meaning and purpose from what they do every day at the office. The investment industry overall must do a better job of educating millennials about the purpose of finance and helping them understand that investment helps individuals achieve their financial dreams (retirement, college, new business), it helps economies grow and societies flourish. It's not just about lining the pockets of individuals and their corporate owners, which is the perception – some would say well deserved – that was generated in the wake of the 2008 financial crisis. The purpose of investment, as we believe it to be at CFA Institute, is to help people realize their life goals. In fact, we take it one step further in our mission and say that it is for the "ultimate benefit of society". If we can help to rebuild trust in what the investment industry is really for, and reconnect it with its original purpose, I think that millennials will sit up and take notice and consider a career in financial services as a way to do good. We are a long way from that today but it is certainly something that we think is achievable.
Related
Popular in the Community